With my Widder vest fixed and the afternoon wide open, we headed west to grab some lunch and put on some miles. The high temperature today was 51 degrees, but with no wind and the warmth from my electric vest, it was a very comfortable riding day, unlike last weekend's ride.
Today's destination was Cherry Valley, located just south of Rockford. I rode past here once and remembered the nice downtown area and figured it was worth a closer look.
An hour and a half later we arrived in Cherry Valley. There was only a few places to eat downtown, we decided to try the Cherry Valley Café. It was 2PM and the place was pretty empty.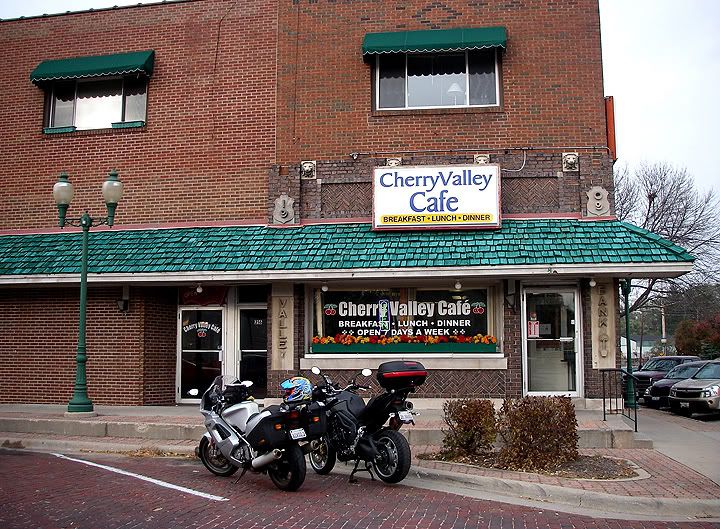 Lunch downtown Cherry Valley at the cafe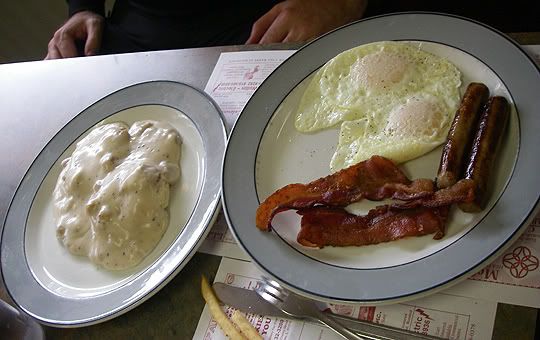 Mike had breakfast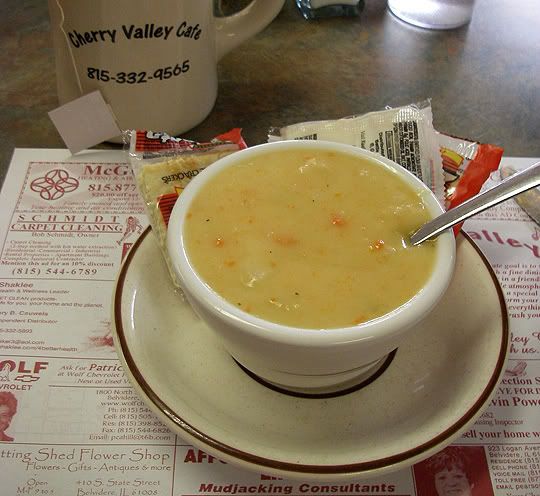 I had potato soup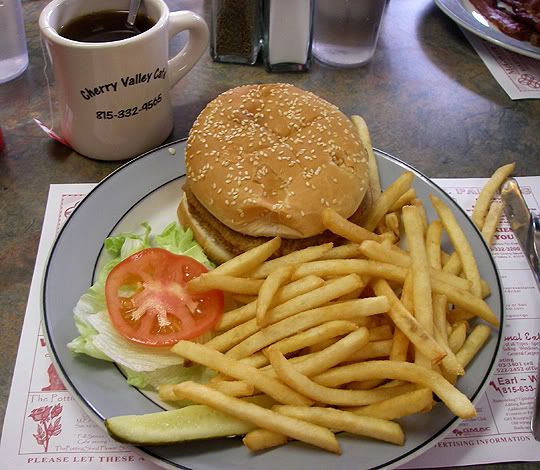 My lunch, a pork tenderloin sandwitch and hot tea
Cherry Valley Café is an OK place. It's like so many little places, there is really nothing that makes this place stand apart from all the others. The food was decent, service was good and friendly, although it took forever to get the check.
My pork sandwich wasn't nearly as good as the one I had in Jasper, AR at the Cliff House Inn. I keep ordering pork sandwiches since my Arkansas ride, hoping to find one that is just as tasty but so far I haven't found one that is equally good.
Downtown Cherry Valley with the original brick paving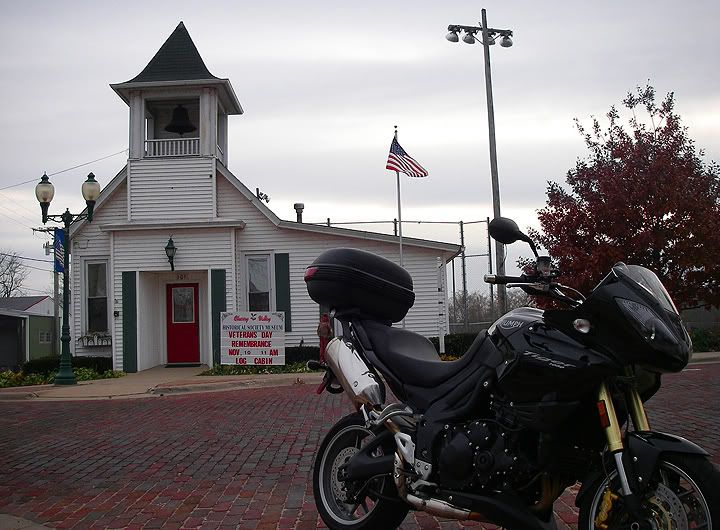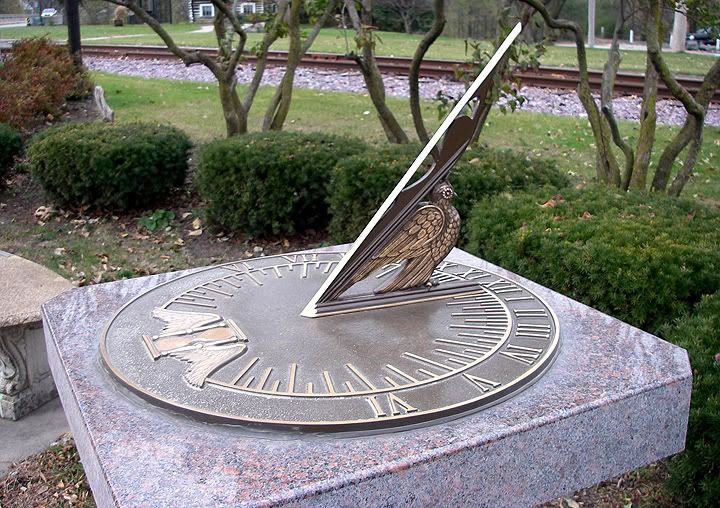 A pretty neat sun dial sits next to the clock tower
The Cherry Valley clock tower
After 3PM we took off for a very short loop around Cherry Valley starting with the River Road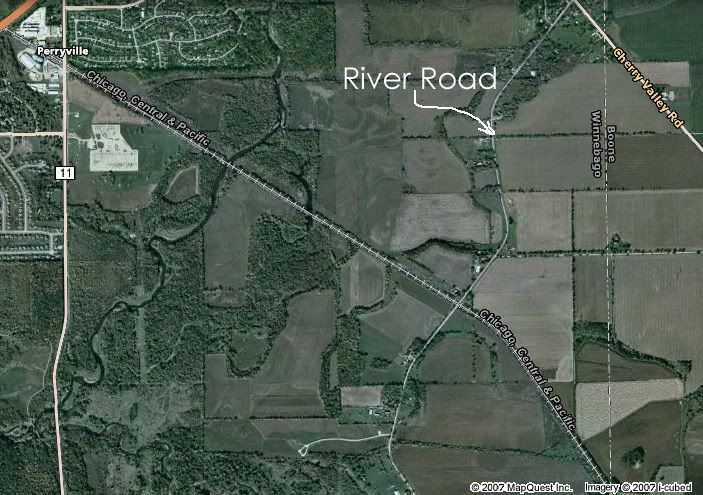 The River Road is not twisty by any means, it has a few bends in as it meanders through a woody area. There is a lot of forest preserves in this area. The River Road is a very short road, toward the end it runs along a river, the Kishwaukee River, I think, or one of it's branches. It's a pleasant ride.
Kishwaukee River and the ST3
Two hours after leaving Cherry Valley we were home. Arriving just after 5PM, it was completely dark already with temps in the mid 40's.