Happy Halloween!
Another beautiful day here in Colorado. With the temps in the high 70's today we decided to do a short hike this afternoon. So hard to choose with so many good hikes in the area, but since it was Halloween we decided to head to Loveland, about half an hour away and hike the Devil's Backbone.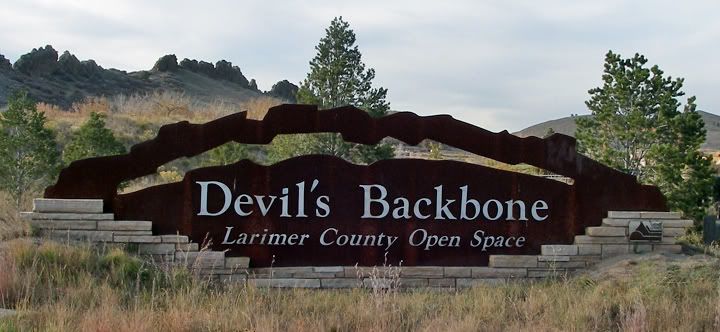 The the trail at Devil's Backbone Open Space connects to Horsetooth Mountain Park west of Fort Collins and Coyote Ridge Natural Area just south of Fort Collins, do the whole thing for a long, long hike.
We just hiked past The Keyhole and back (see small insert on the right)
The main trail at Devil's Backbone can be used by mountain bikes, horses and hikers, but only hikers can go up to The Keyhole, so that's where we hiked. The view was really cool. We continued further past The Keyhole until the trail started to climb again and turned around to hike back past The Keyhole again and back down to the parking lot.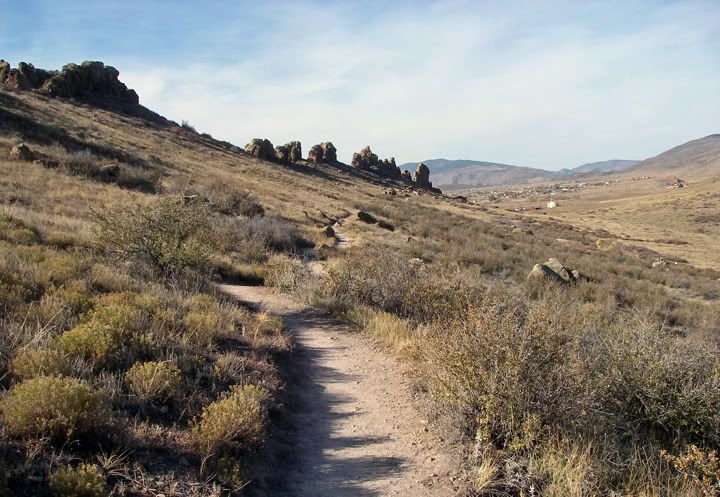 The trail at The Devil's Backbone Open Space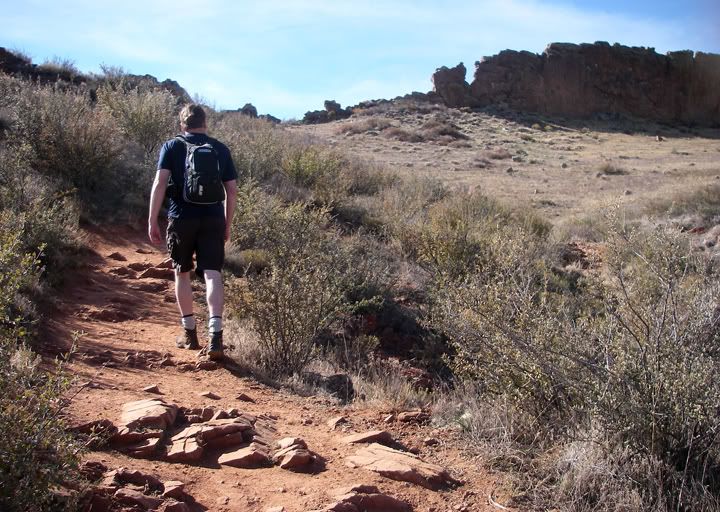 Mike climbing the trail
Unique rock formations along the trail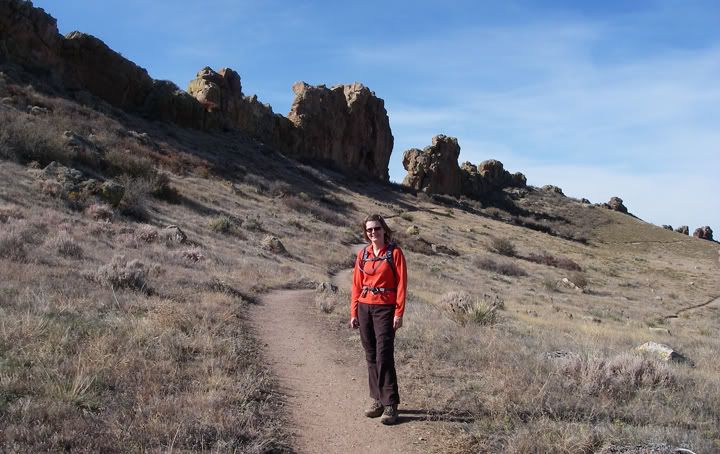 On the trail to The Keyhole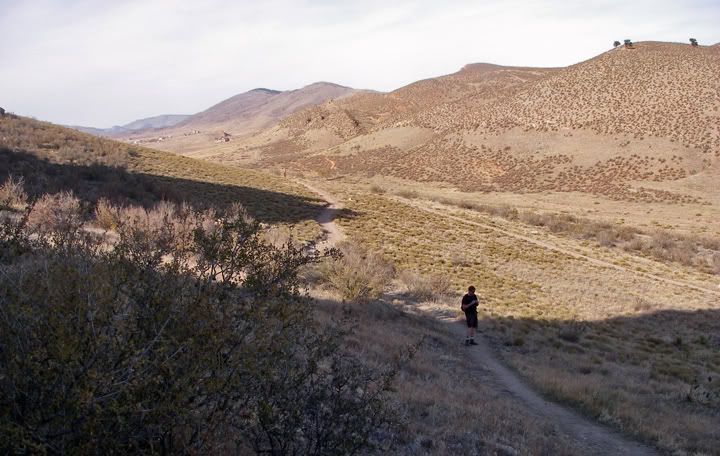 This was a very enjoyable trail, with nice views and the hills made it a good work out. Now we can eat all the left over Halloween candy without any guilt.
The Kehole comes in to view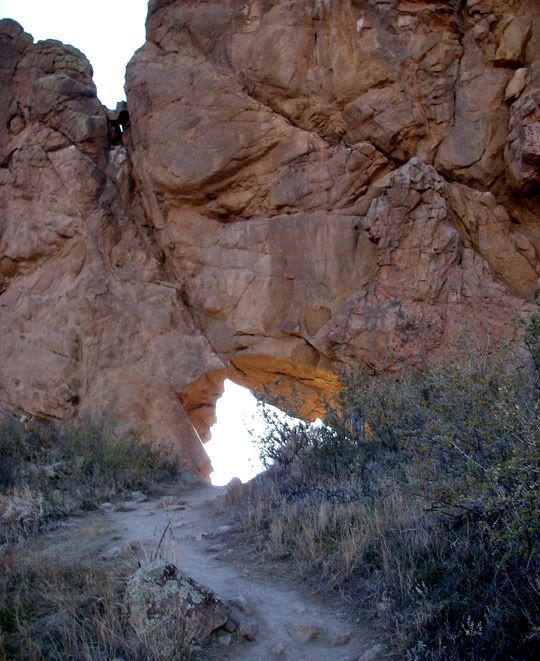 Approaching The Keyhole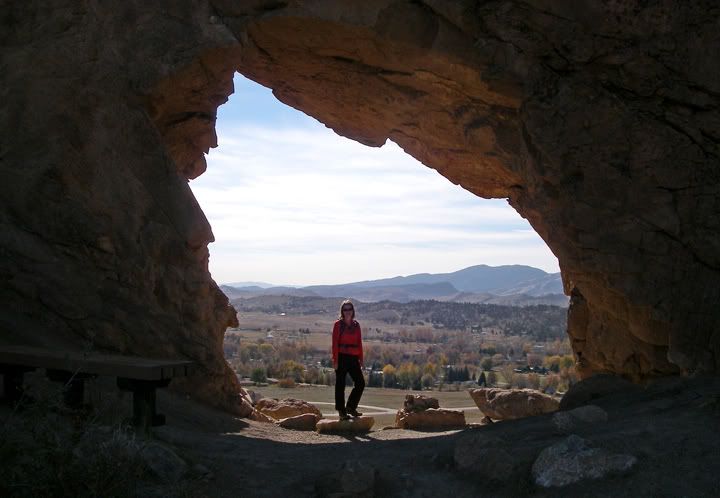 Standing with The Keyhole behind me, you can see the Rockies in the distance from here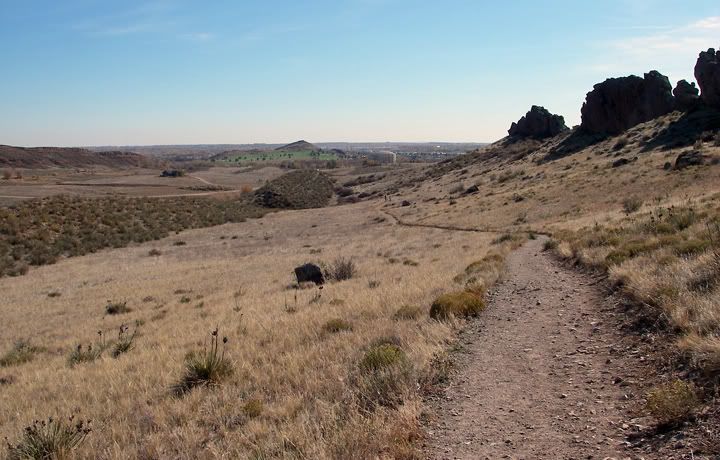 Looking toward Loveland, CO