Ouch my aching head! After living in Colorado for almost a year I still experience altitude sickness, although it's not so bad anymore and I only get it when I'm spending the night over 9,000 feet in elevation like I did last night. I didn't really get much sleep last night, when I try to sleep at high elevation I just tend to lay there and I'm unable to fall asleep. When I got up this morning I was feeling sick to my stomach but within an hour or twoI felt a lot better.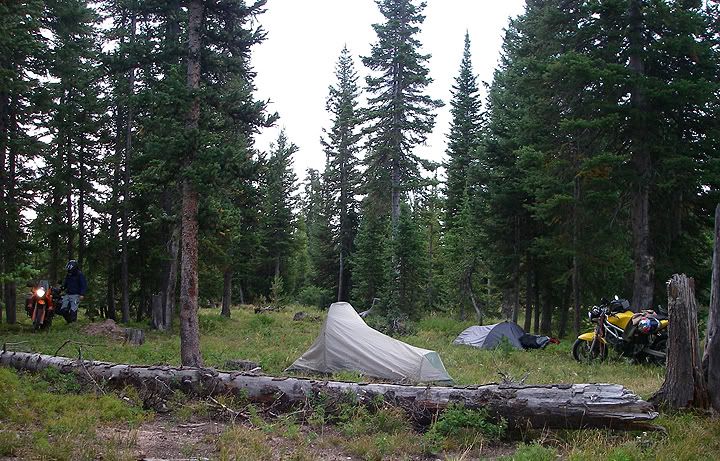 Camping in the woods at Routt National Forest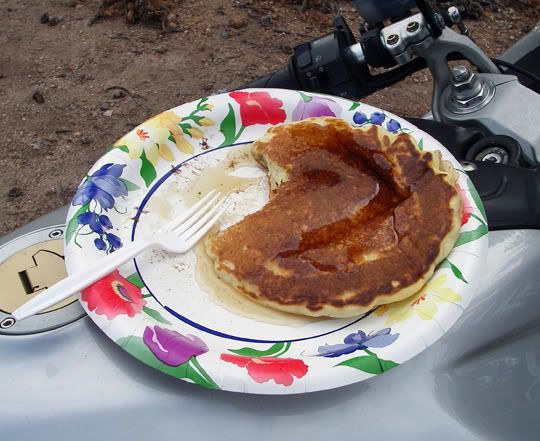 Breakfast is served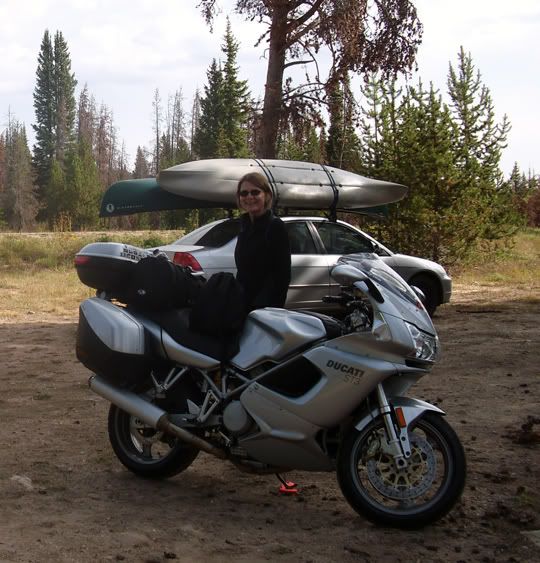 Packing up the bike and getting ready to leave, I grabbed this photo from CJ's camera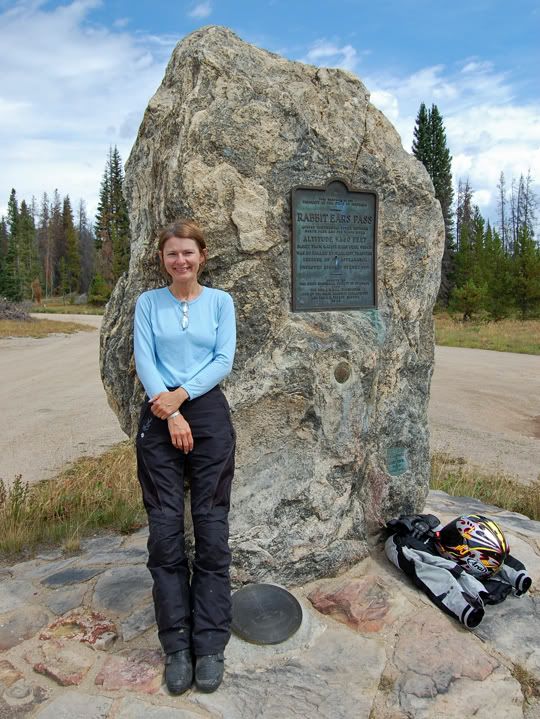 Posing at the Old Rabbit Ears Pass monument
The ST3 and the Old Rabbit Ears Pass monument
CJ riding out of the woods on his SV650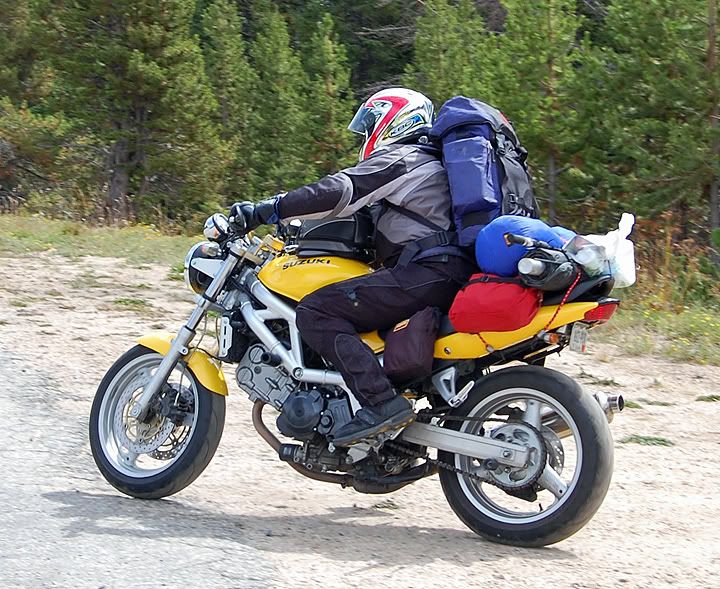 I'd say his bike is packed to gills, wouldn't you?
Everyone was up by the time I crawled out of my tent. There was one pancake left from breakfast and it had my name written all over it. By the time I ate breakfast and started packing, I was feeling much better. There was no rush to leave, the plan was to get home the same way I rode out there yesterday, which took only 3 hours. But since it was Sunday today and we were heading back to Fort Collins it was going to take a bit longer since there was definitely going to be lots traffic heading in that direction.
FR-315 and rain clouds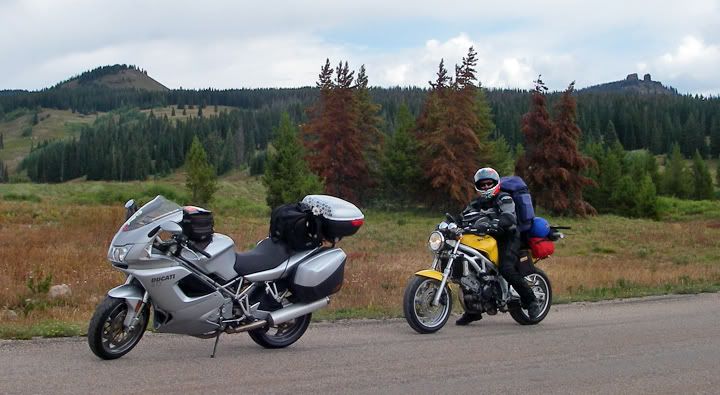 That strange looking mountain peak on the right that looks like two bunny ears is you guessed it... Rabbit Ears

Some motorcyclist turning on to highway 14 from 40 at Muddy Pass
CJ and I were the last ones to leave. First we took some pictures with the Old Rabbit Ears monument, then we headed east stopping in Walden, where CJ lived for many years, for lunch.

By the time we rolled in to Walden, the dark clouds were right on top of us and decided to give us a brief shower. We pulled in to the parking lot of Moose Creek Cafe, grabbed a table outside and had some lunch. The rain had already stopped and we had a roof over our head anyway incase it started up again.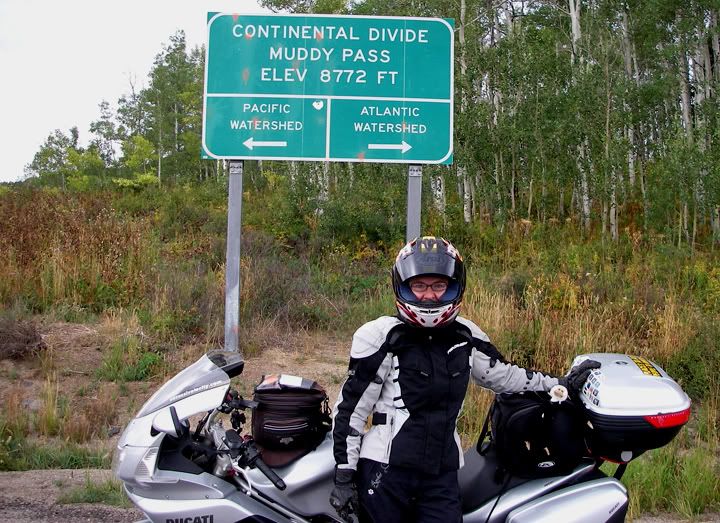 Well, I blew past the new Rabbit Ears Pass sign, the curves are so nice heading back down on 40, I did manage to stop at the Muddy Pass sign though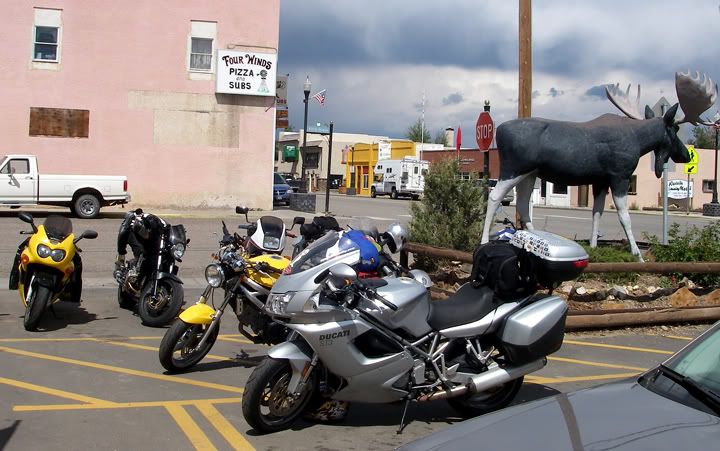 Parked at the Moose Creek Cafe in Walden, with rain clouds in the distance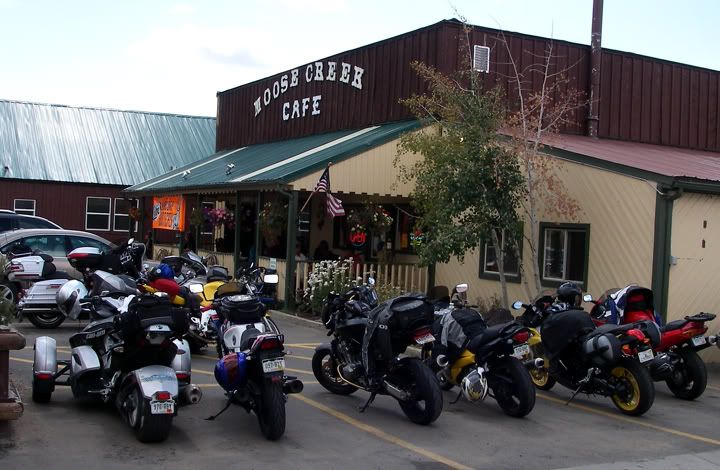 Lots of bikes here today

By the time we finished eating the rain had moved off way to the east and we ended up riding on wet pavement but not in the rain. On Sundays the traffic gets bad near Fort Collins, the last 15 miles we were creeping and crawling following a long line of vehicles below speed limit. We turned off on to the twisty Stove Prairie Road and to my surprise there was no traffic on this road at all.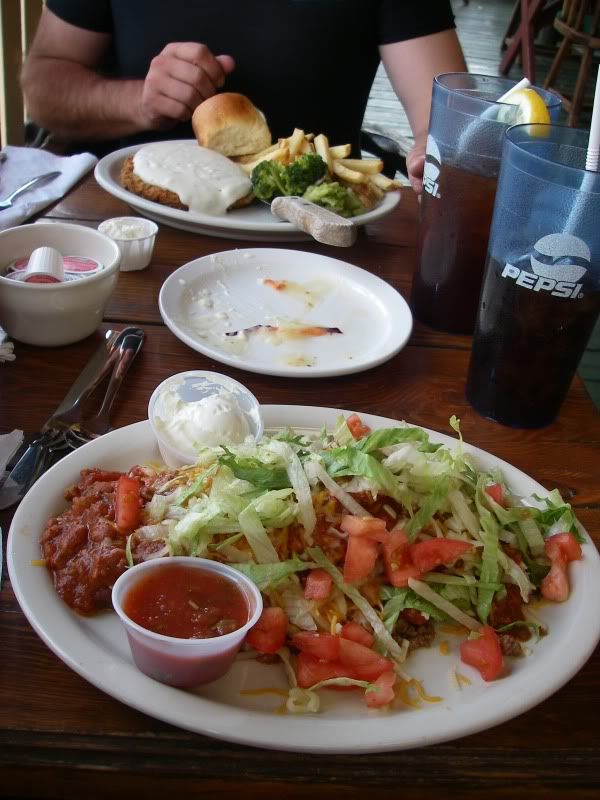 Lunch at the Moose Creek Cafe in Walden, the burrito was really good
CJ and I parted ways at the junction of Stove Prairie Road and 56. He took Stove Prairie in to Fort Collins and I took 56 down to Loveland. Another great weekend riding and camping in Colorado.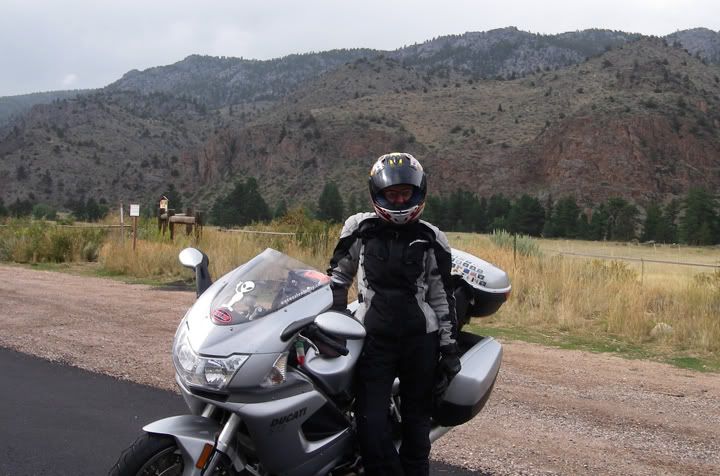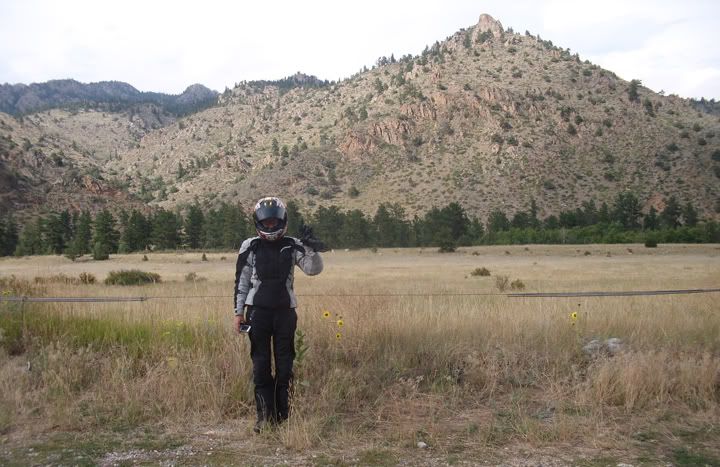 CJ took this one with his camera, I don't know what I'm doing, maybe I'm saying "look the rain clouds are going away"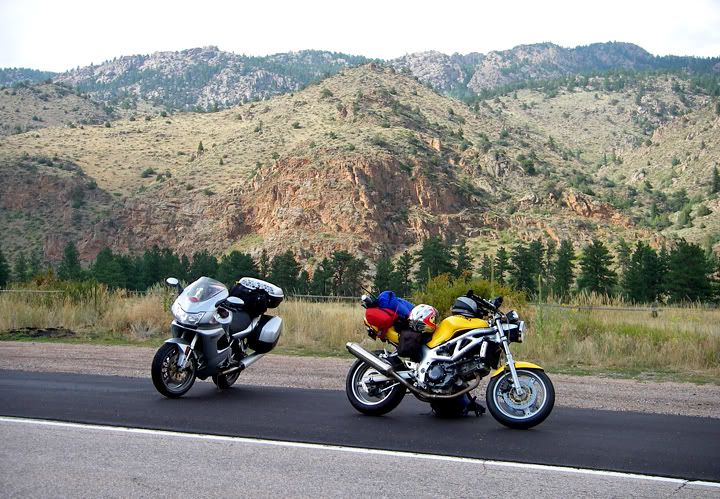 The ST3 and SV with some spectacular scenery on highway 14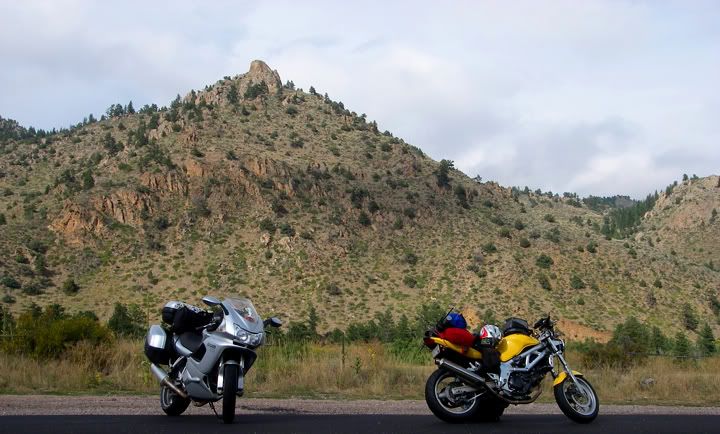 One more, same spot different angle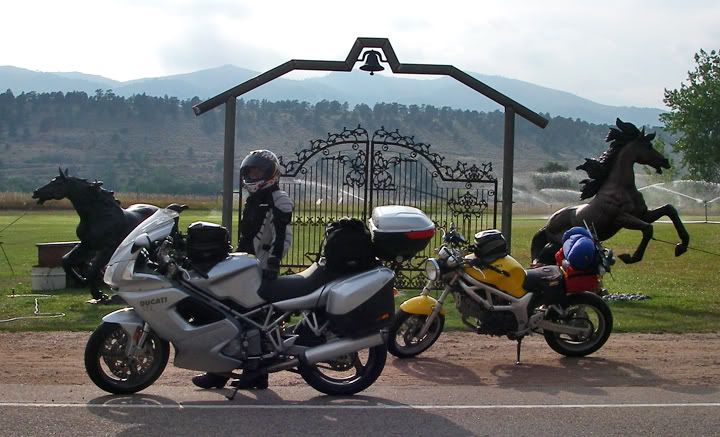 Just a few miles from home on 56 at Stove Prairie Road