This was our last stop at the South Rim today. Desert View is located 4 miles from the eastern entrance to the park. From this overlook if you look to the east you can see the flat plains of the Painted Desert. Looking north you see the Colorado River.
Standing in front of the Desert View Watchtower

The main feature of this scenic overlook is the Desert View Watchtower which was constructed in 1932. It's built as a replica of a prehistoric Indian tower. This seventy-foot tower is the highest point on the South Rim.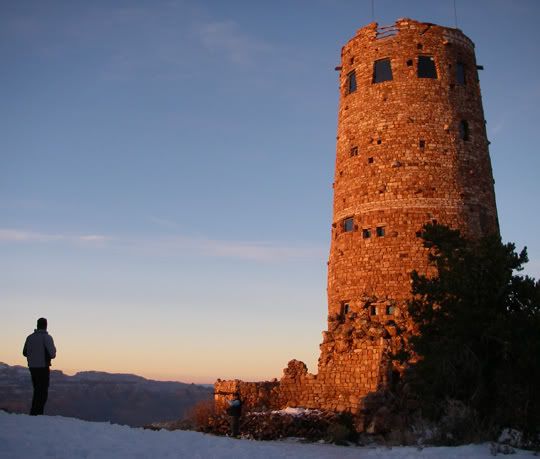 Desert View Watchtower, looking west
As the sun hovered on the horizon and the temperatures dropped, people gathered at the Desert View overlook. The actual sunset wasn't that spectacular. What was amazing were the colors that started to appear in the eastern sky. The sky started to glow in shades of pink, blue and purple, the rocks turned orange-red. This wasn't just any sunset, this was the last sunset of 2008.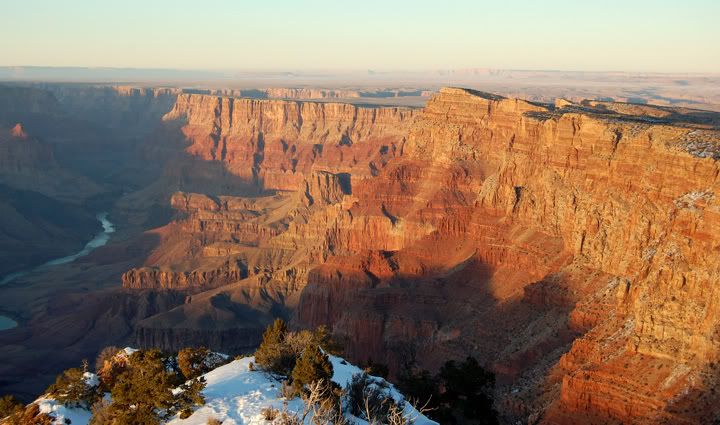 Looking North from Desert View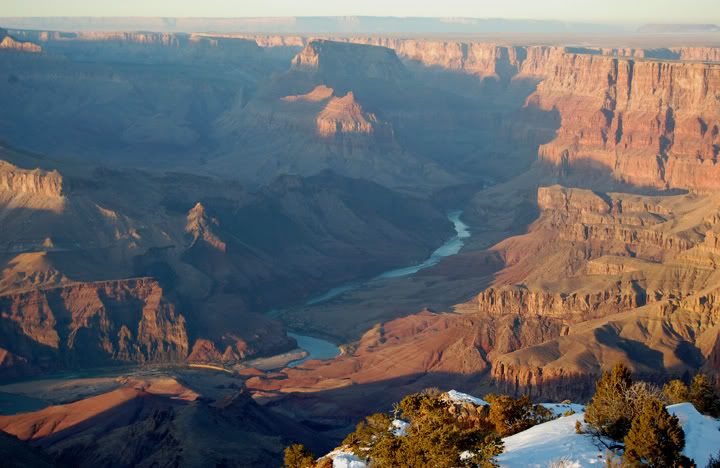 The Colorado River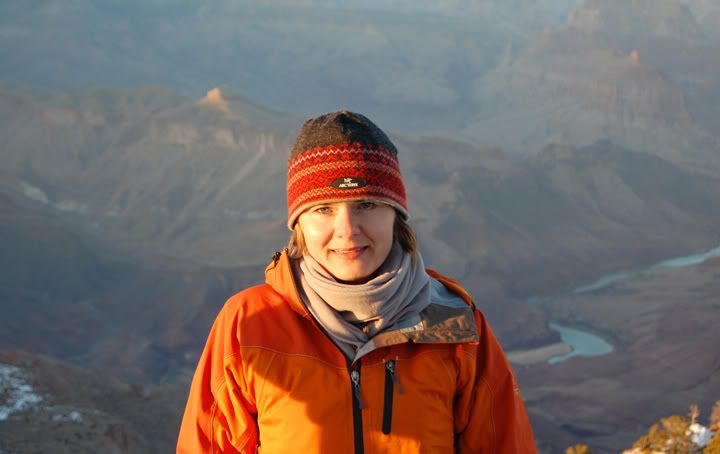 Bundled up, it got cold really quick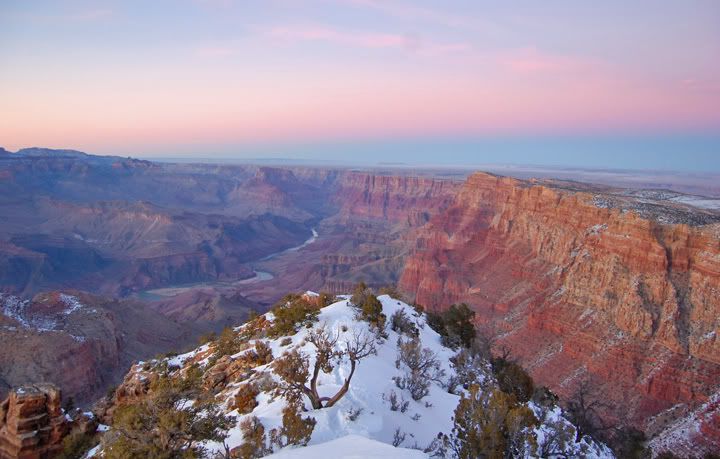 Pink sky to the North

Looking West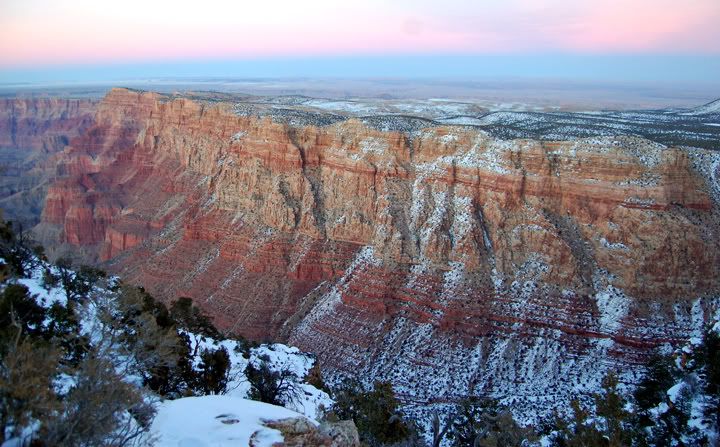 Looking East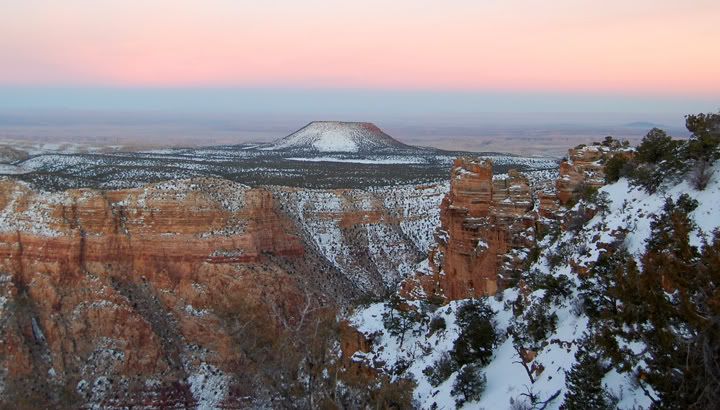 By the time we arrived in Cameron at the intersection of 64 and 89 it was already dark. But before we headed back to Sedona being a huge fan of bread, I had to try the Navajo flat bread from the Cameron Trading Post. It was definitely yummy and I can't compare it to anything else, it was very unique. I guess it might have tasted a little like funnel cake especially with the powdered sugar. It came with powdered sugar, cinnamon, butter and honey.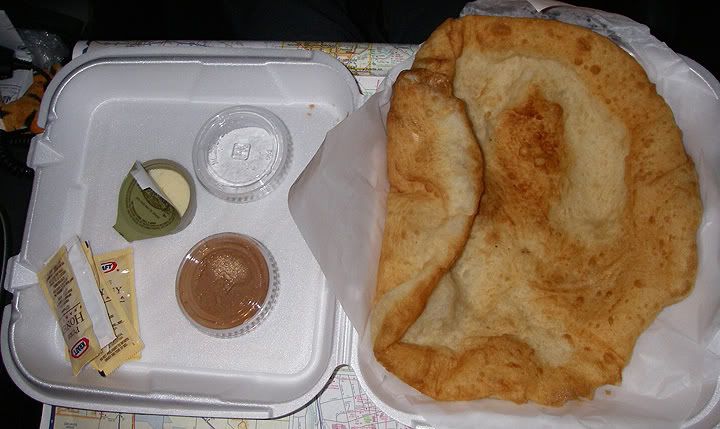 Navajo flat bread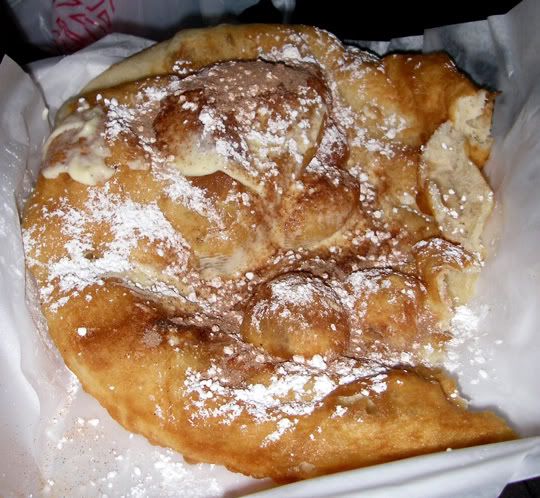 Navajo flat bread with powdered sugar, cinnamon, honey and butter