I wanted to do a fall colors weekend ride this year. Unfortunately being new to Colorado I wasn't sure when the colors were supposed to peak on some of the roads I wanted to ride. I was hoping I didn't miss the peak of the fall colors while I was in Chicago last weekend.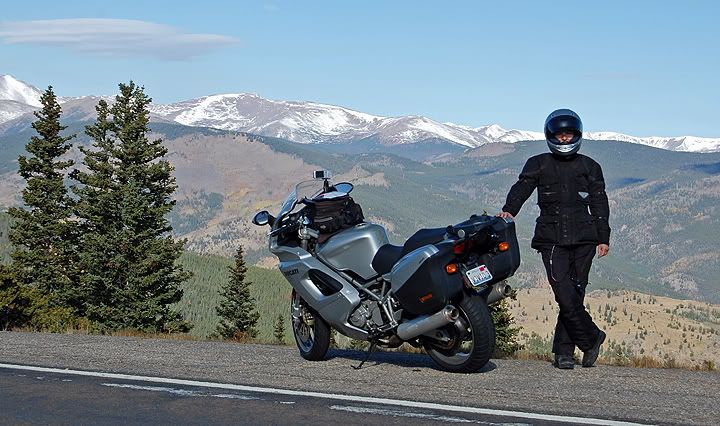 Highway 103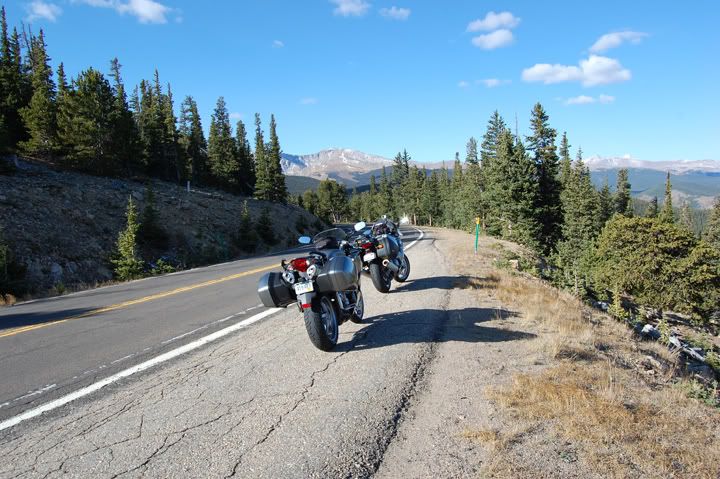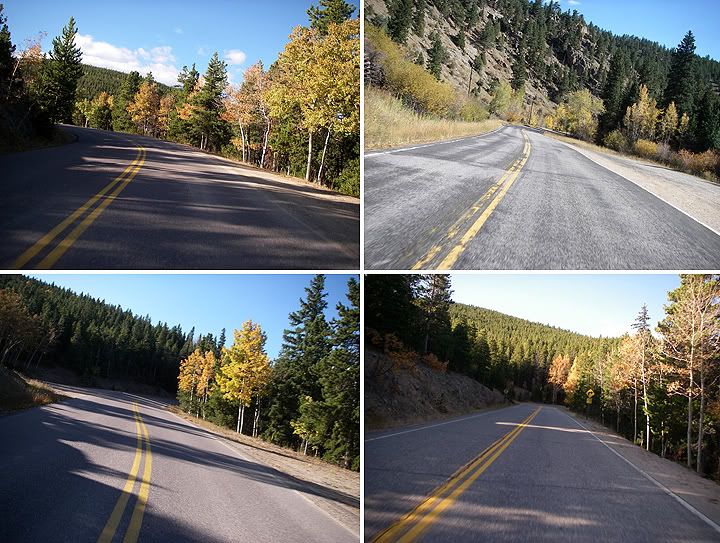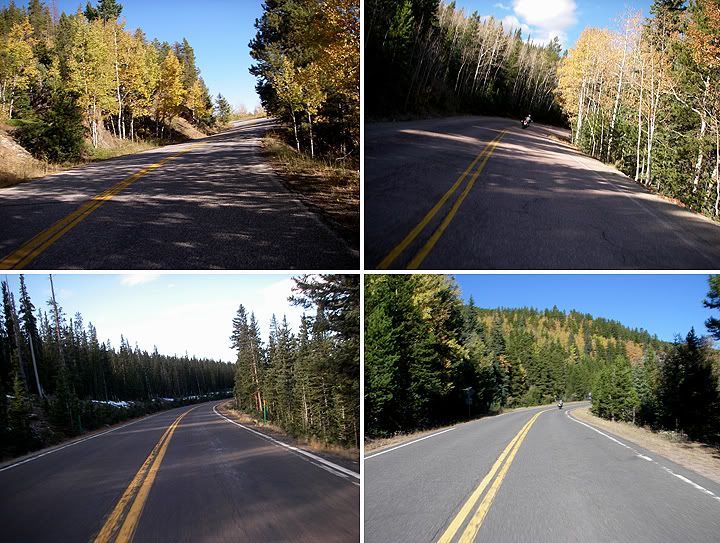 Highway 103
I rode down to Dalton's yesterday so we could start out from Strasburg early this morning and head west to ride highway 103. I just discovered that road last month and since Dalton hasn't been on it yet, we were going to ride 103 before heading to 131 and Steamboat.
The lake that sits along highway 103 was partly frozen
I love the scenery here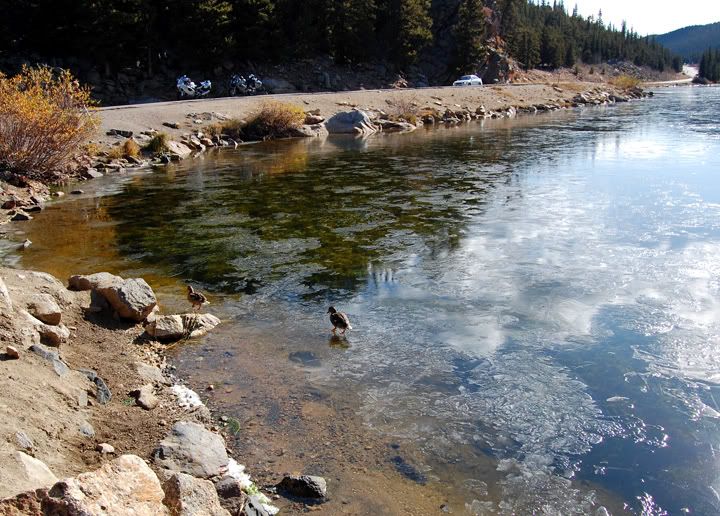 The bikes parked on the side of the road, near the lake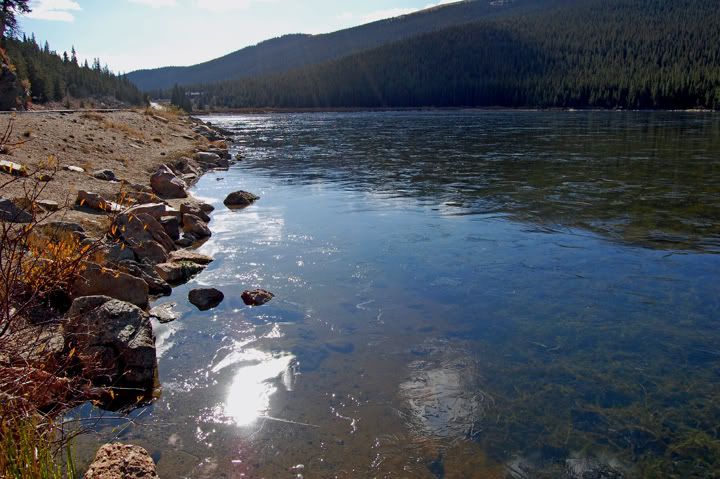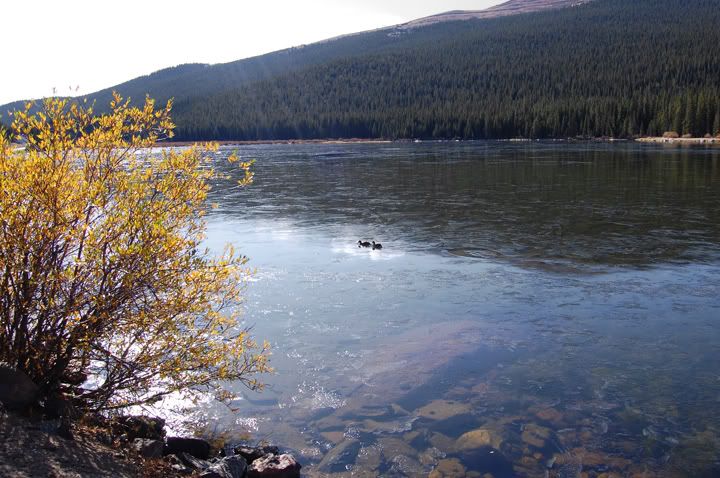 Ducks walking on the ice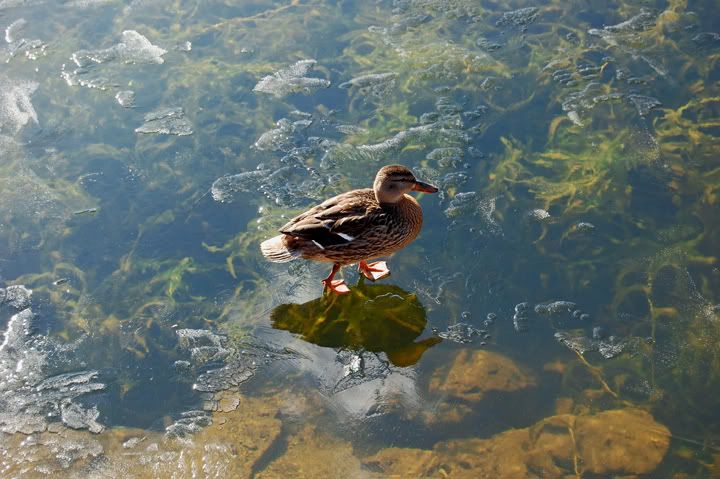 Fall was definitely in the air this morning. The temperature was a brisk 20 degrees. I flipped on my heated grips, cranked the Gerbing heated liner to hi and we took off. Just a few miles from Dalton's house we pulled over for gas and Dalton was already feeling cold. Since this was his first season on the VFR and touring, he hasn't acquired heated grips or heated liner yet. He also didn't have a balaclava, or glove liners. Even his feet were cold.
A stop along highway 6 just southeast of 131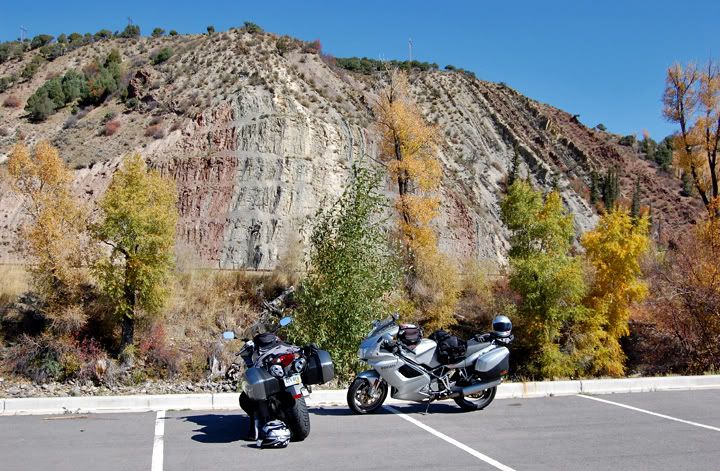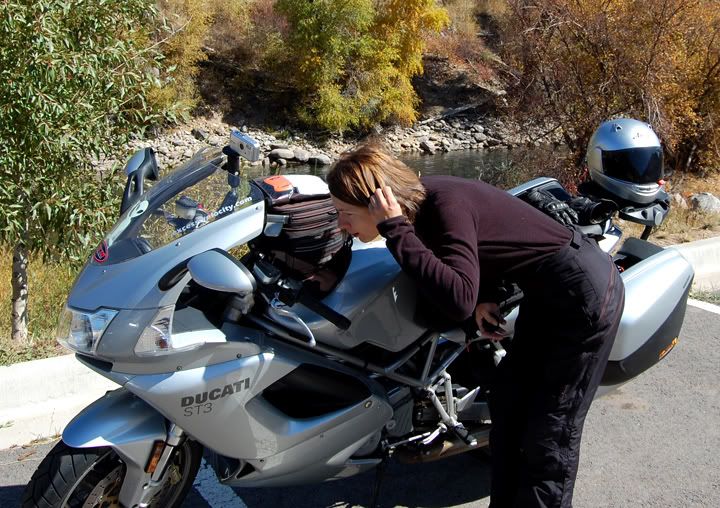 Fixing helmet hair

Highway 6
We stopped to warm up two times before we hit highway 103 and once we started climbing in elevation, it really got cold. Of course the only time I felt cold was when I got off the bike to take pictures. From 103 we took I-70 west to 131 north. 131 is one of my favorite roads that I discovered early this year, but the last time I rode it, it was under construction. I found out that it was finally finished now so of course I couldn't wait to ride it again. By the time we hit the sweet curves of highway 131 it was getting a lot warmer. By the time I stopped to get my last layer off it must have been close to 65 degrees.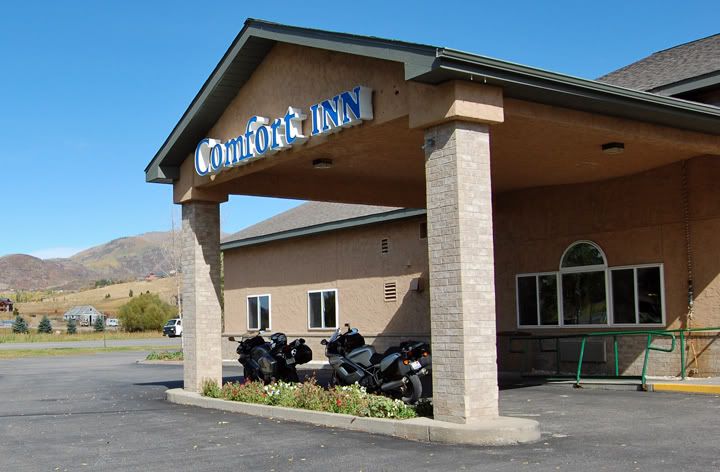 Steamboat Springs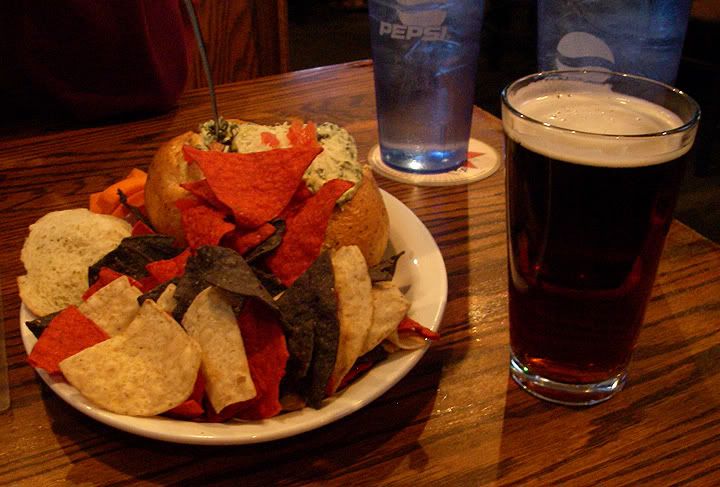 Dinner at the Tap House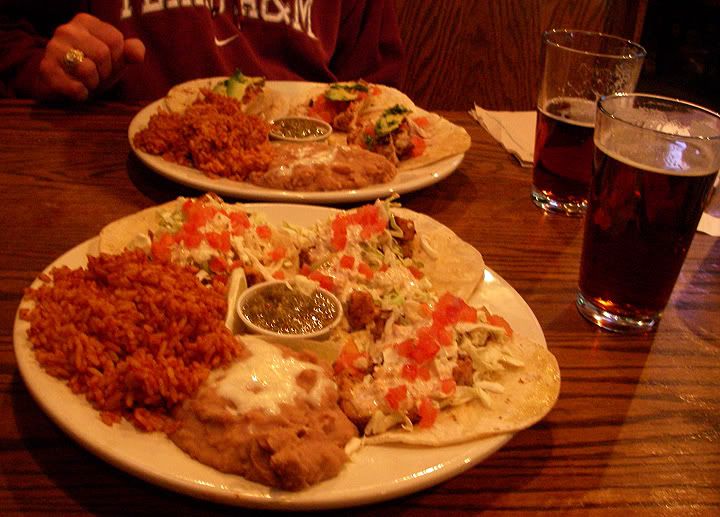 Best fish tacos I've ever had
As much as we wanted to camp this weekend, the night temperatures were looking pretty chilly and Dalton had a free motel room to use. So why not. We pulled in to Steamboat Springs, found the Comfort Inn, unpacked the bikes, changed our clothes and went back outside to catch the free shuttle in to town. We didn't have a proper lunch today, just had an energy bar on the side of the road, so we were ready for dinner. We went to eat at the Tap House. I ordered the fish tacos and they were the best fish tacos I've ever had. After riding 264 miles, a big dinner and a couple of beers, it was time for bed.
Todays route 264 miles: highways I-70, 74, 103, I-70, 6, 131 and 40