Before heading out to Steamboat Springs, I read on the internet that Winona's had the best breakfast in town. I read many great reviews on line and I also read that the place would be packed - and it was. There was a line of people outside waiting to get in, Winona's didn't have a lot of tables. We put our name on the list and waited, half an hour later we were seated. I ordered the crab cake eggs Benedict, the best I've ever had. It was so worth the wait. After breakfast we hit the road.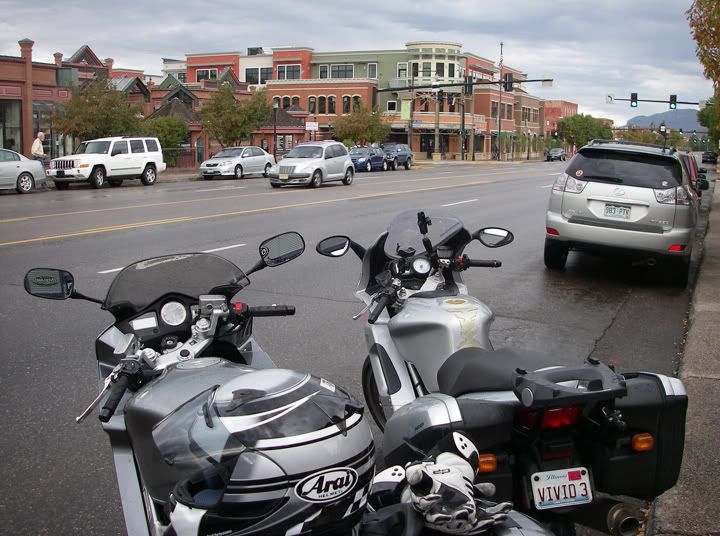 Downtown Steamboat Springs on a rainy morning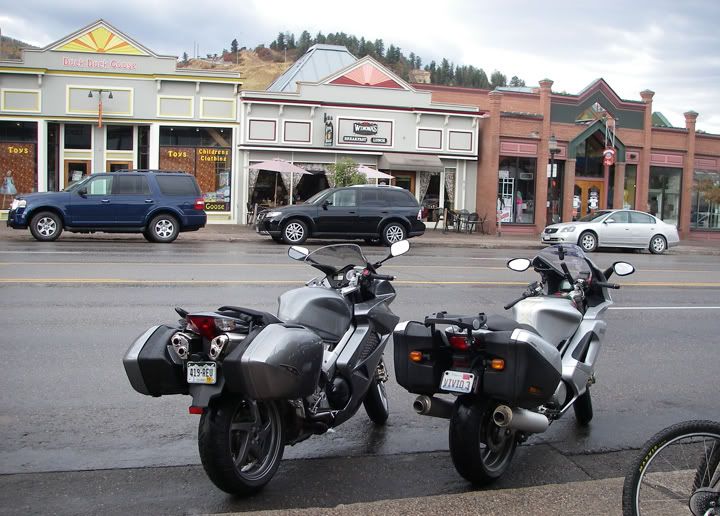 The middle store front with the black car in front of it is Winona's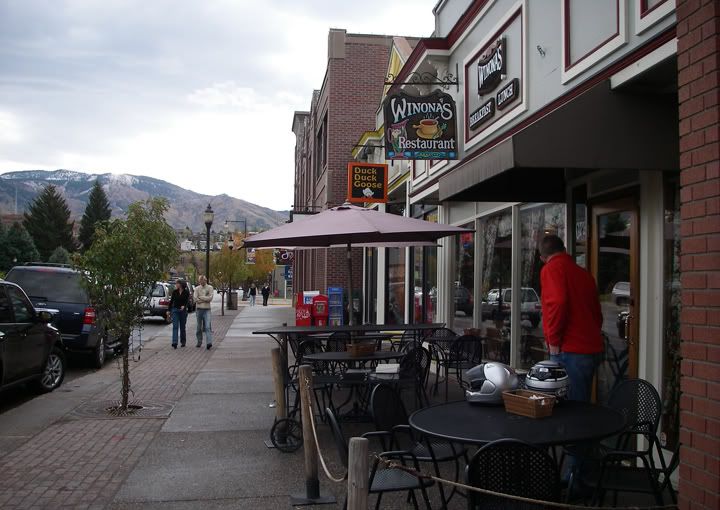 Waiting for a table at Winona's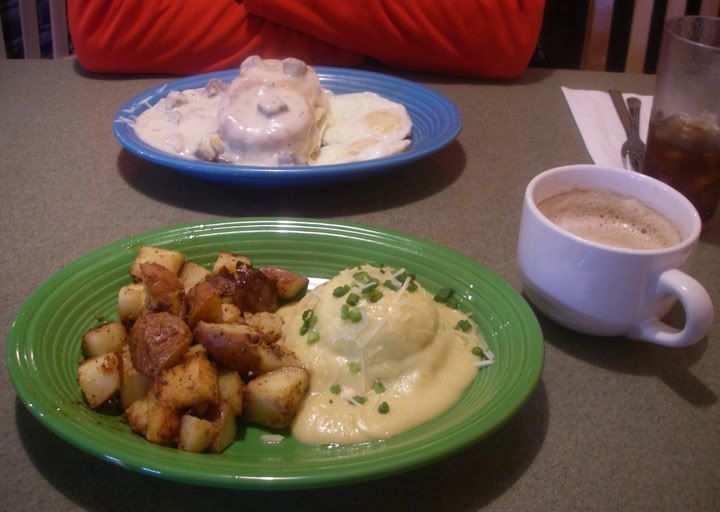 Best Crab Cake Eggs Benedict I have ever had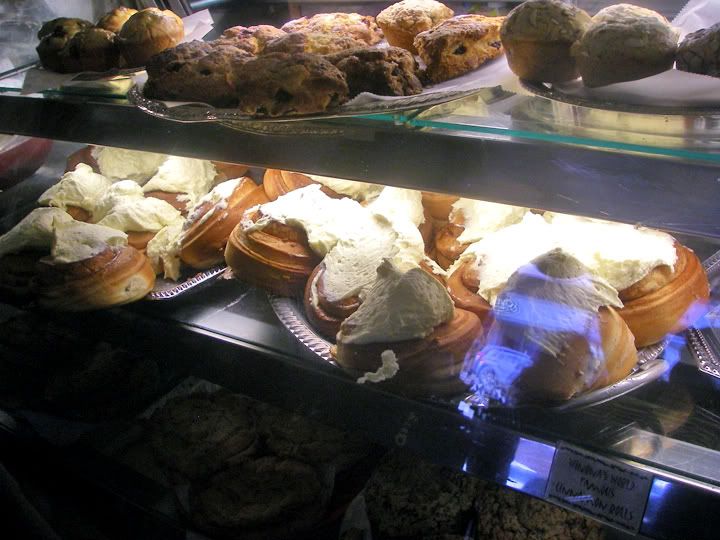 Huge cookies and muffins at Winona's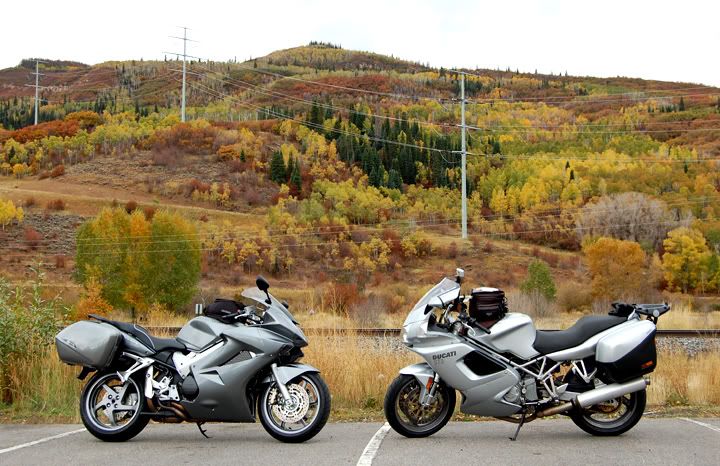 Fall colors in Steamboat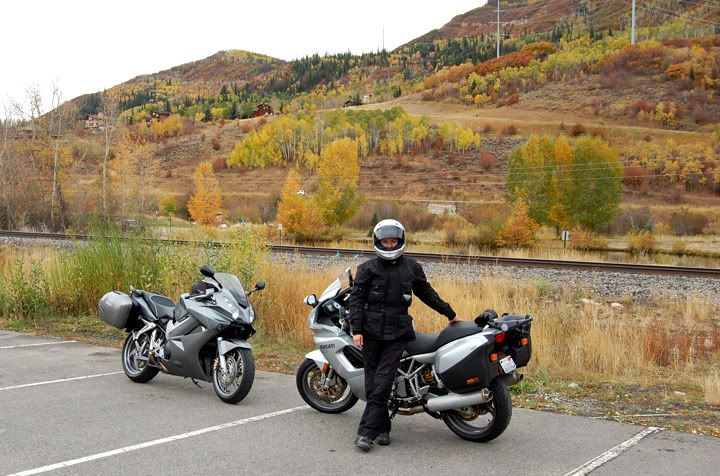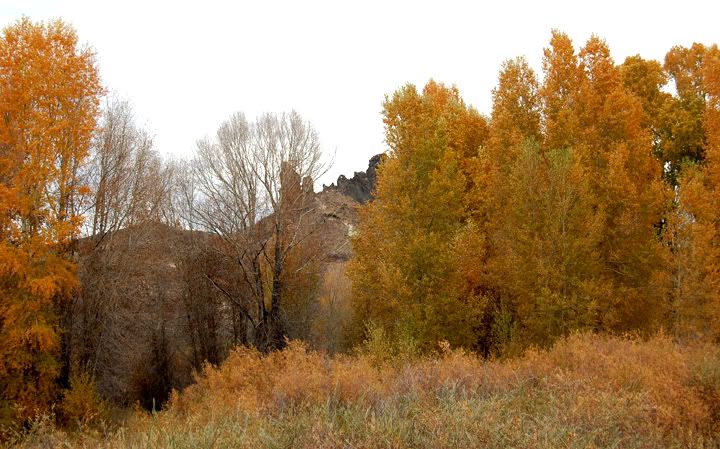 Fall colors off of highway 131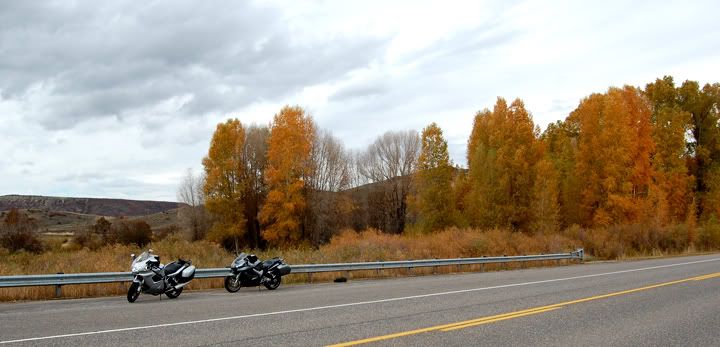 We left Steamboat on Highway 131, which we took to 134 over Gore Pass. Great roads but there was lots of sand in the corners on 134 already - which means they must have been getting snow here already - and it was pretty cold at the top of the pass. Too cold to stop for pictures.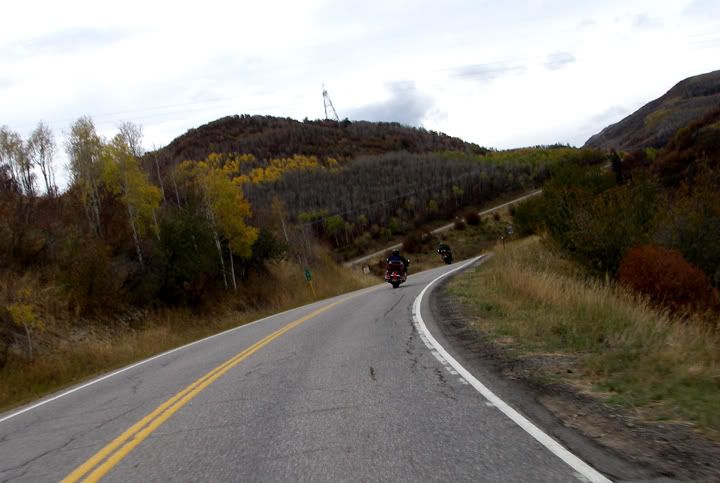 Highway 131
Highway 131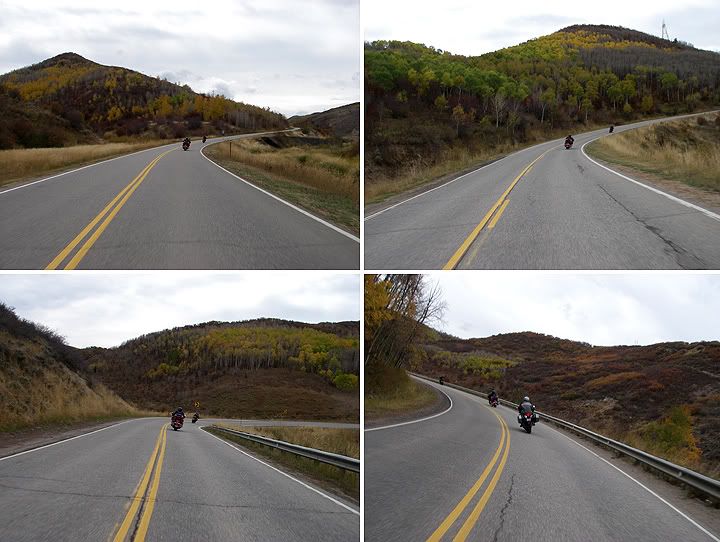 Highway 131
Highway 134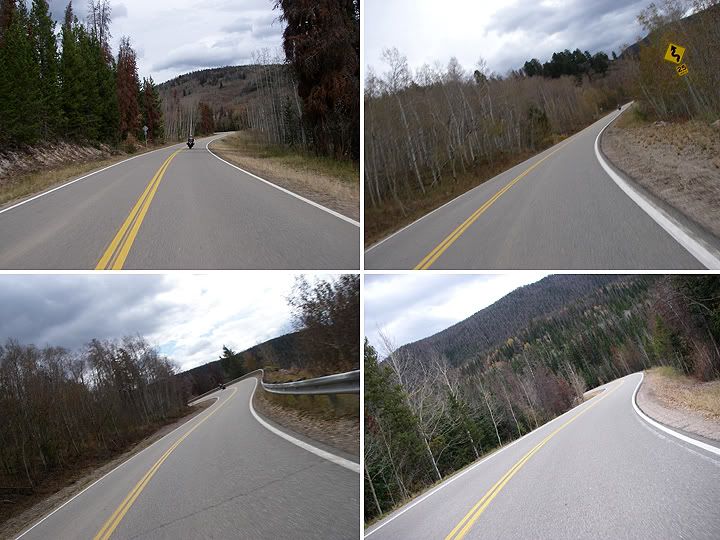 Highway 134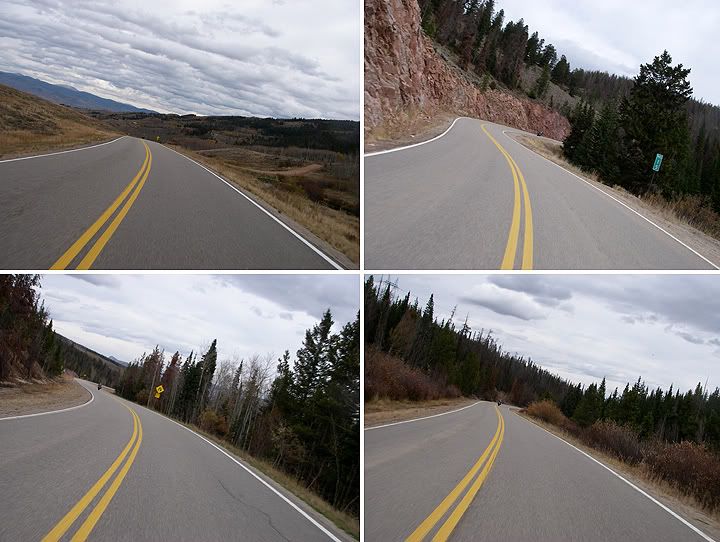 Highway 134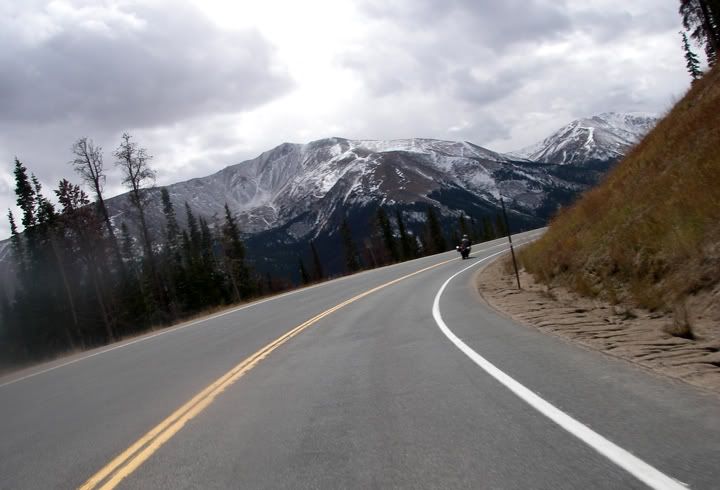 Highway 40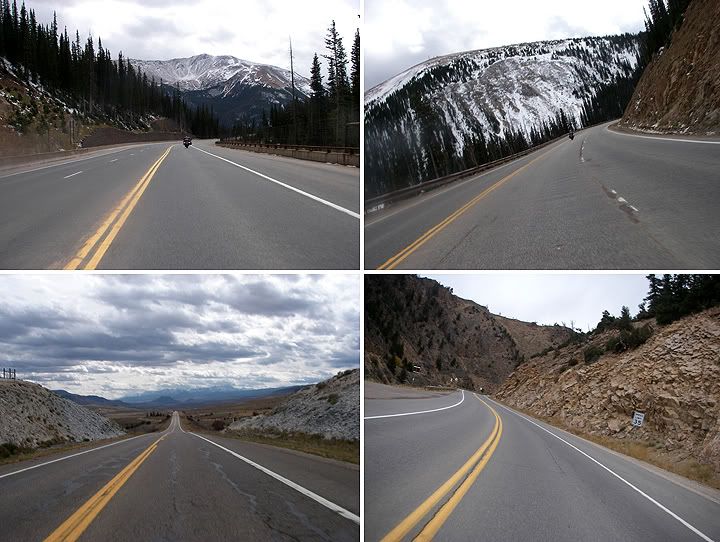 Highway 40
The next road was highway 40 through Winter Park. South of Empire we jumped on I-70 heading east for a little bit until we took the exit for Golden and Highway 6. Then back on the interstate. The weather was cool today, cloudy with rain in the morning. In the afternoon the wind started to pick up, and it looked like a storm was coming our way. If I was going to head home to Loveland, that would be an additional hour or more on the road, so I headed to Strasburg instead, and decided to take the long way home tomorrow.

Highways 131 and 134 over Gore Pass
Highway 134 and 40
Today's route: Highways 131, 134, 40, I-70, 6, I-70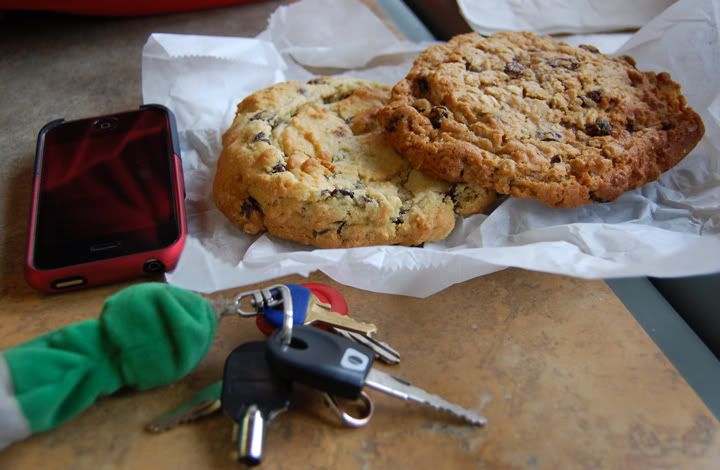 Winona's giant cookies - oatmeal raisin was very yummy