The Talladega District of the Talladega National Forest is a great place to ride a dual-sport and camp. Many camping opportunities can be found here without having to leave the national forest. There is the Chinnabee Recreation Area, Turnipseed Campground and Cheaha State Park.
The Talladega District is located at the southern edge of the Appalachian Mountains. Among the rugged mountains and hills you can find numerous rivers, streams and waterfalls. And lets not forget the abundance of dirt roads that can be found here.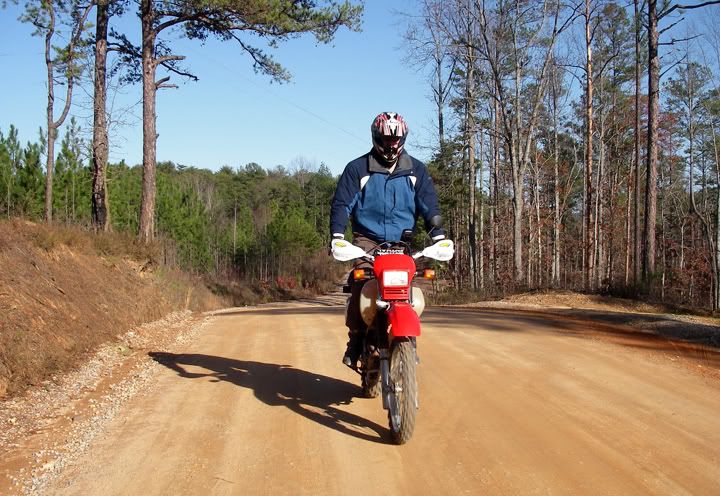 This red dirt road looks like it belongs in Louisiana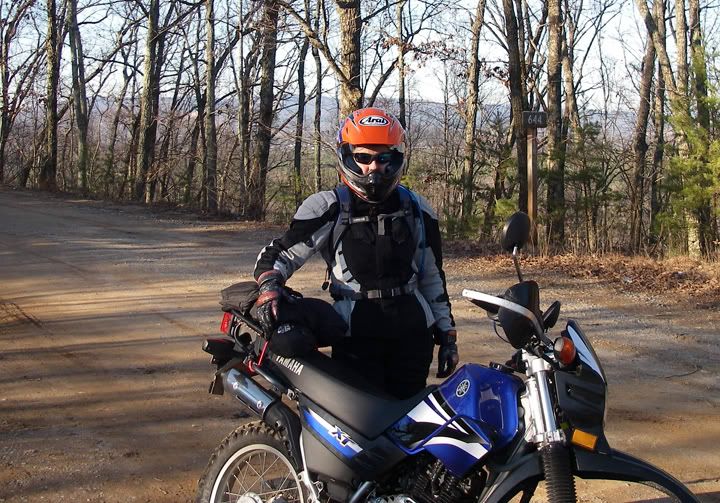 644 has some nice views
Mountains in the distance


A badly paved forest road

There are places that I've been to in other states that had some good dirt roads, but here all the roads seemed good. We rode all day and we found no bad roads. Each road had it's unique characteristics and scenery, so it's not like they were all the same. Some had tighter corners, some had larger and steeper hills, some were wider, some narrower.


This one was so nice, Mike rode it twice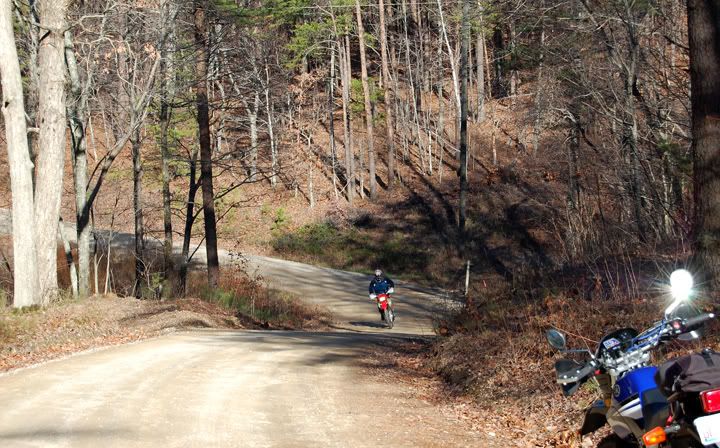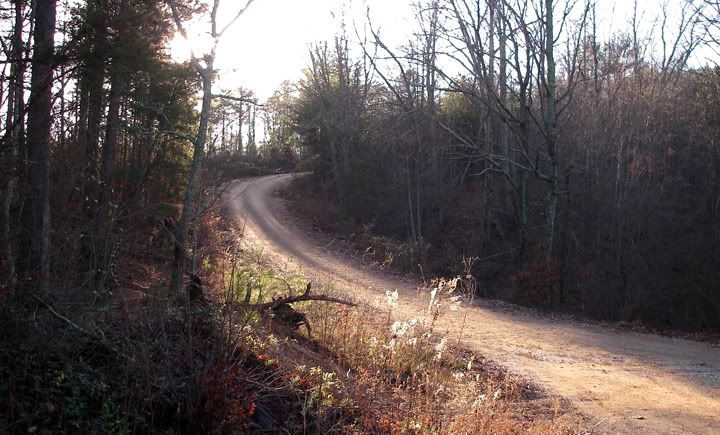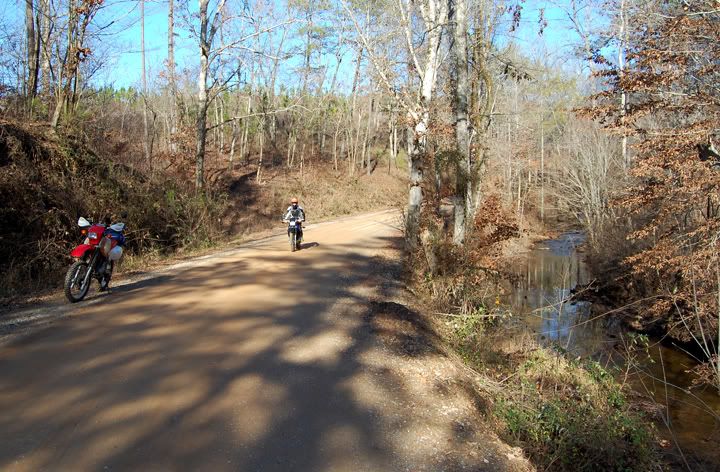 A slow moving creek by the road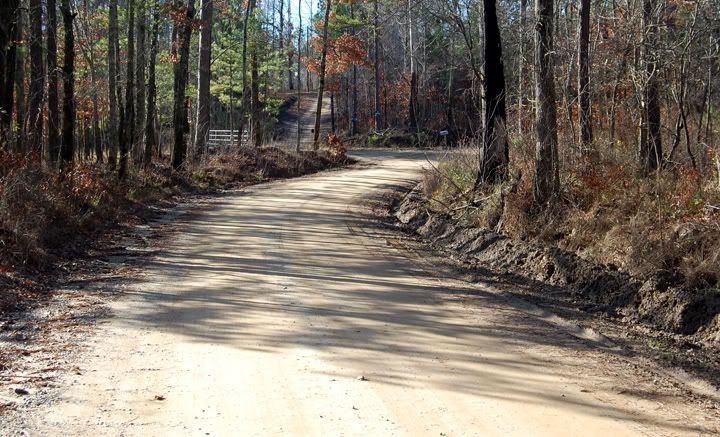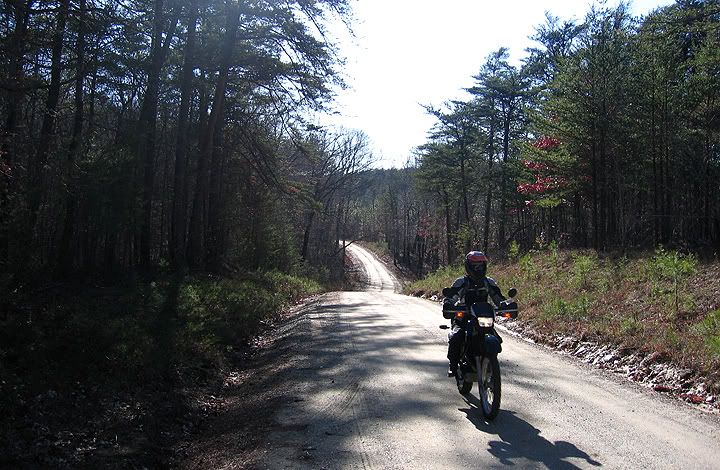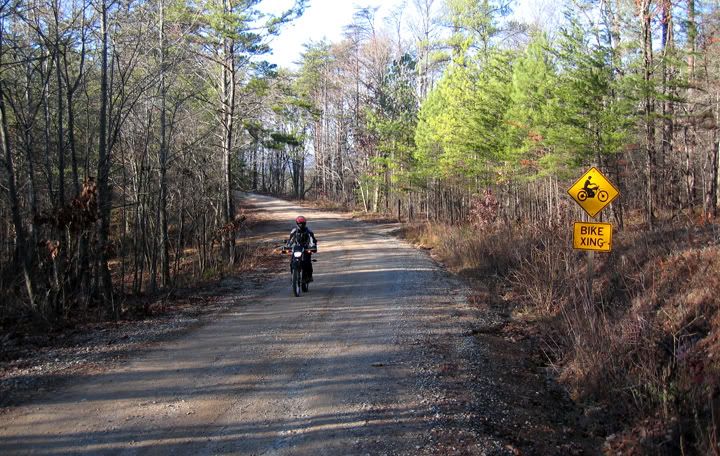 Motorcycle crossing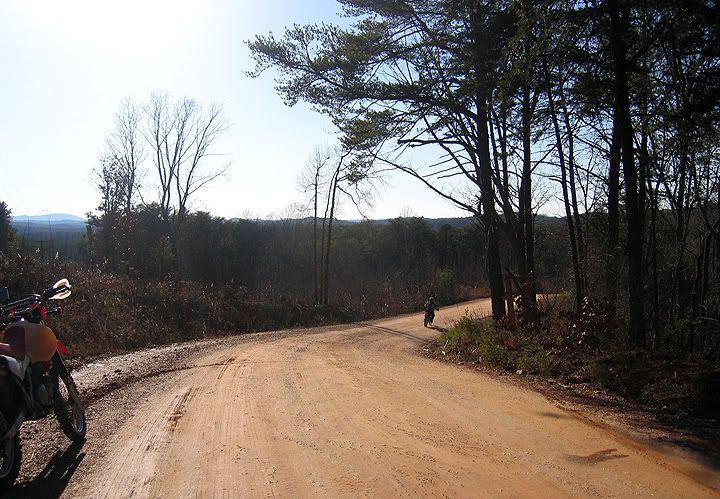 This was a pretty big hill

The amazing thing was, we didn't get lost, we didn't have any roads come to a dead end where we'd have to turn around. We did absolutely no research either, we just picked a forest road and started riding, then took another road and another road, looking at the GPS creating a big loop that would take us back to the campsite at the end of the ride.


Very nice hi-speed twisties