The Continental Road Attacks were good tires and performed well until the end. My only complaint is that they just didn't last long enough.
This second rear tire only gave me 6,500 miles. The first rear tire I took off at approximately 7,000 miles last summer because I was getting ready to do a long ride and didn't think the old rear tire would make the trip.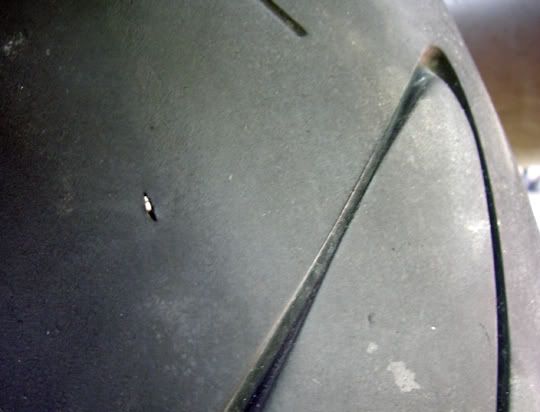 First Continental Road Attack rear tire had something stuck in the rubber when I took the wheel of to get the new tire mounted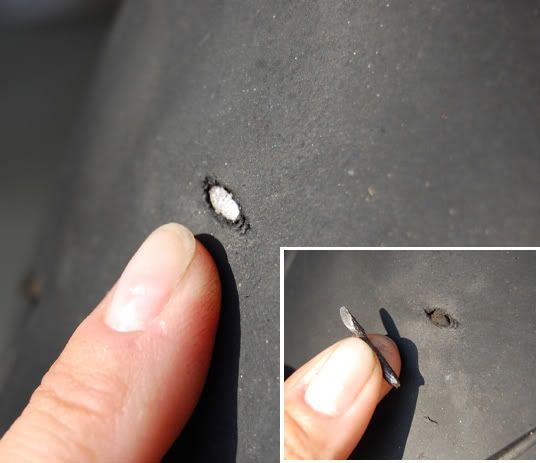 The second Continental Road Attack rear tire had a nail stuck in the rubber, although it went in sideways and didn't cause any air to leak since it punctured the rubber only - two tires near the end of their life and two punctures - kind of weird

I went with a second Road Attack rear because I still had the first Continental Road Attack front tire on the bike and wanted matching sets. I get a new front tire for every two rear tires.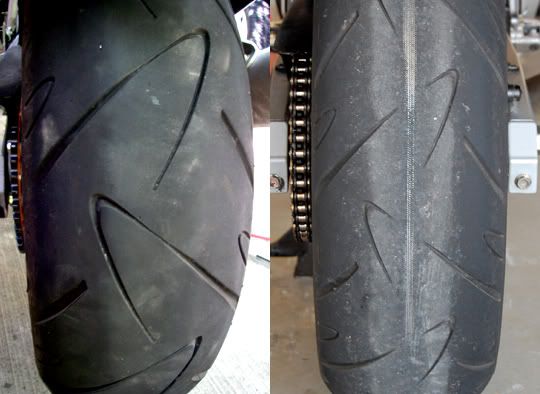 First Continental Road Attack rear at about 7,000 miles (left), second Continental Road Attack rear at 6,500 miles (right)

The Continental Road attack front tire had 13,500 miles when I took it off and it had some weird uneven wear. The last 1,500 miles I started to feel the clip-ons jerking just a tad in the corners. This uneven wear still wasn't as big of a deal as that bulge that developed on my Avon Azaro front or the two Bridgestone fronts that cupped.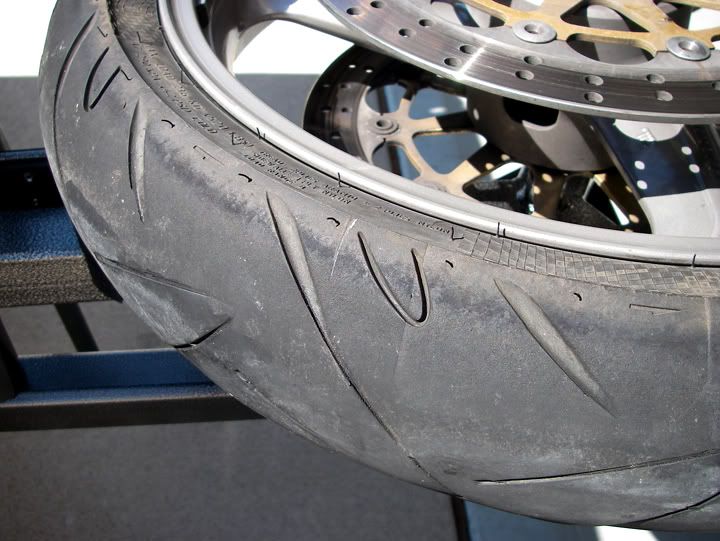 The front Continental Road attack with 13,500 miles

I'm going with a set of Pirelli Diablo Strada for the front and rear on the ST3 now. I love the set I have on the 954RR, the tires have held up very well. They have close to 12,000 miles now.