It's already November and today was the first day that I was able to leave the house for an extended amount of time in weeks. For the last 3 weeks I've been mostly bed-ridden with the N1H1 flu bug. In all my life, I have never been this sick and for such a long period of time. Unlike the regular flu, the swine flu is particularly nasty and long.
Unfortunately, I was still pretty weak today so I didn't know how far I would be able to hike, but I was excited to be able to get out in to the mountains. We've had more snow and I wanted to see the mountains snow covered, that's the way I like them the best.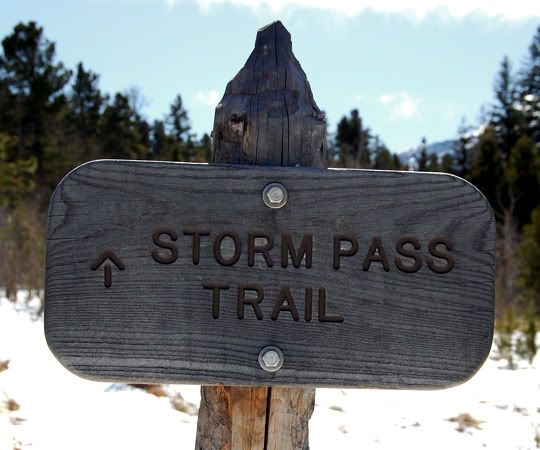 Storm Pass Trailhead at Lily Lake off highway 7 in Estes Park
I decided to drive up to Estes Park and hike the Lily Ridge Trail, next to Lily Lake off of highway 7. It's part of the Rocky Mountain National Park but there is no entry fee. But that's not why I came here, I have a national parks pass that is still good until June 2010. I picked this place because if I really felt too weak to climb the ridge at Lily Lake I could just hike around the lake itself or just sit at one of the picnic tables. Lily Lake was easier to get to than the RMNP, and way less crowded.
When I got to the trailhead I remembered that the Storm Pass trail started at the Lily Lake also and l had wanted to hike that one for a while. This was a much longer hike than the Lily Ridge and I knew I wouldn't make it to the pass itself and back, but I just wanted to see a bit of the trail.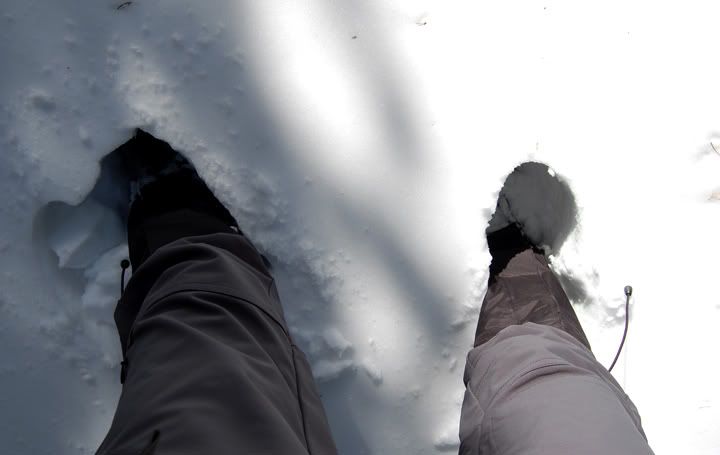 Lots of snow on the Storm Pass Trail
I knew there would be a bit of snow up here and I brought my gaiters with me, but I didn't bring my snowshoes and I should have. The snow was pretty deep and hiking it was an extra workout I didn't need today. I didn't make it very far on the Storm Pass trail. For one, no one had hiked it since it had snowed and at times where the trail ran through an open area or dense trees, I just couldn't stay on the trail. There were trail markings, but far apart.
A few times I hiked out of the way in really deep snow to find the trail again. By the time I made it to the bridge where the trail started to climb I was thinking if hiking this trail was a good idea today. I was afraid that I would get a few miles out and then get really tired and not be able to make the hike back to the car. After lying in bed for three weeks, this hike might be been too much. I hiked about a quarter a mile past the bridge and turned around.
Pretty scenery along Storm Pass Trail
When I made it back to the trailhead I really wasn't ready to go home yet, so I decided to hike the Lily Ridge trail. Thes snow wasn't very deep on this trail and I was able to follow foot steps in the snow the whole time. I really enjoyed both of the hikes, and by the time I made it to my car I was pretty exhausted. I probably hiked 4-5 miles total today.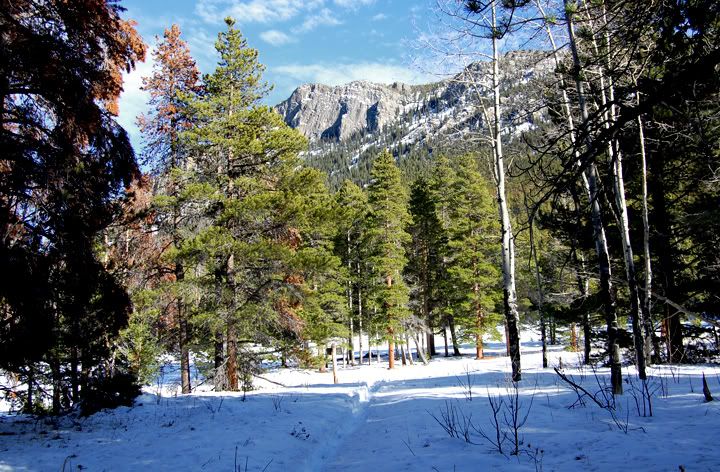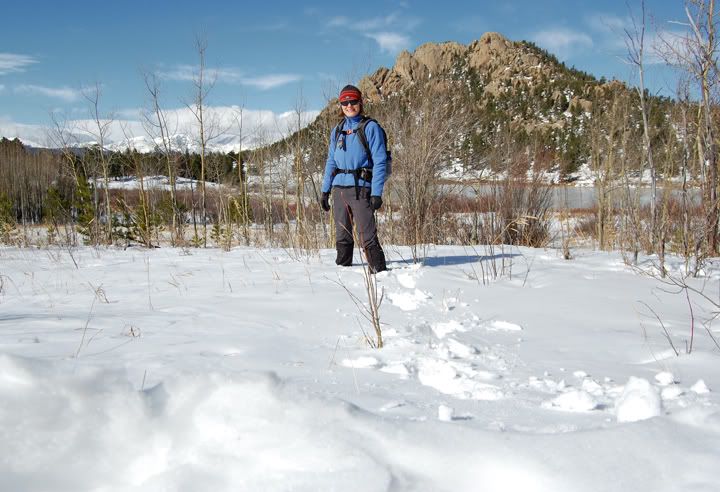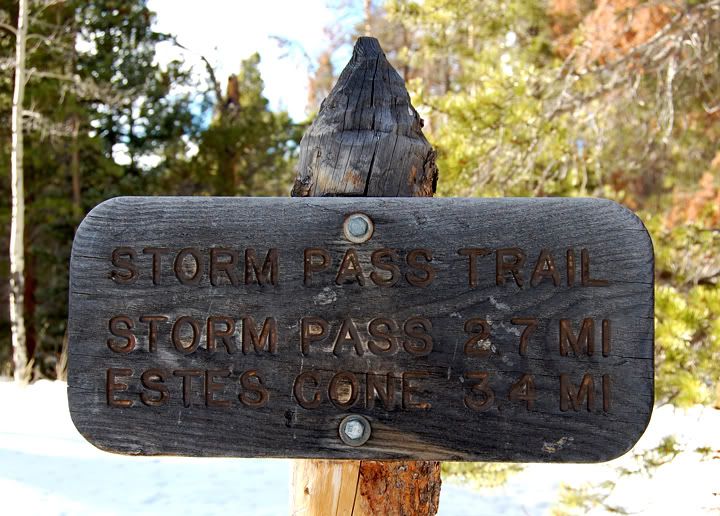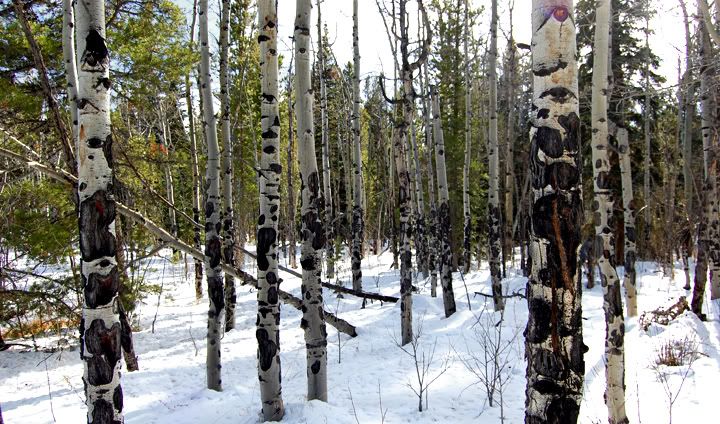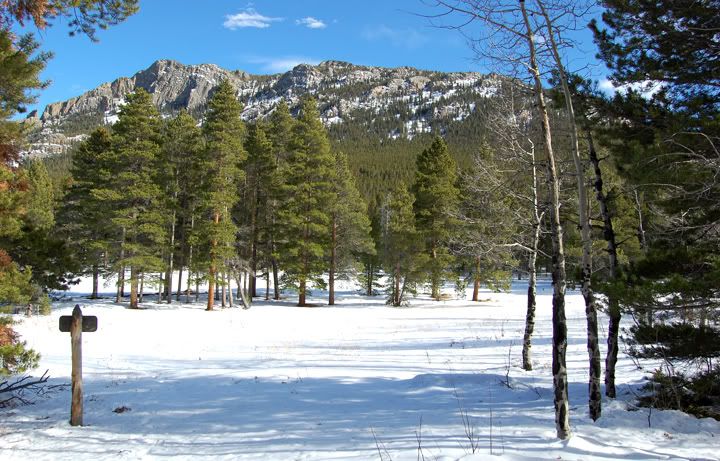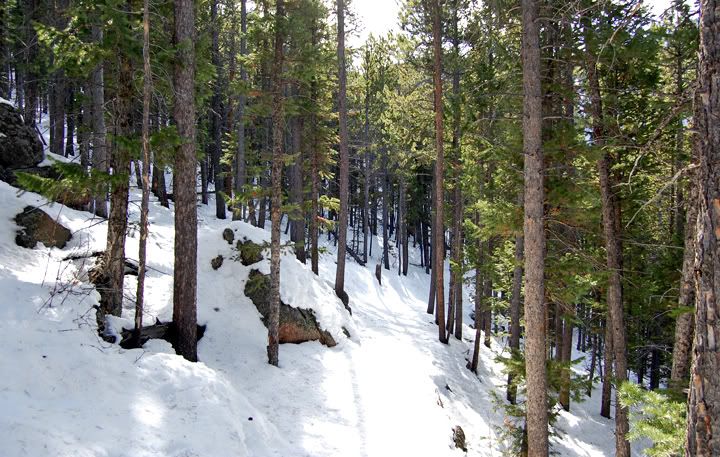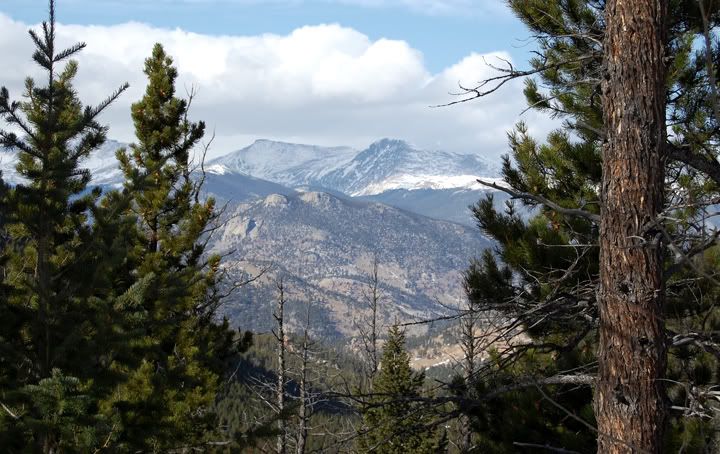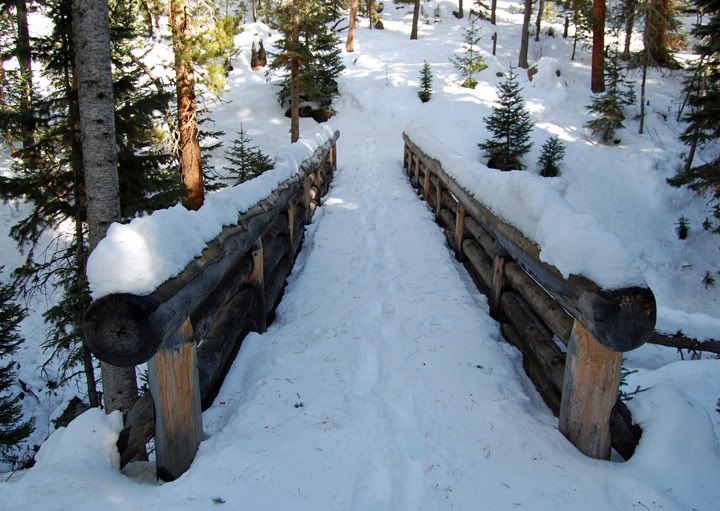 Neat bridge on
Storm Pass Trail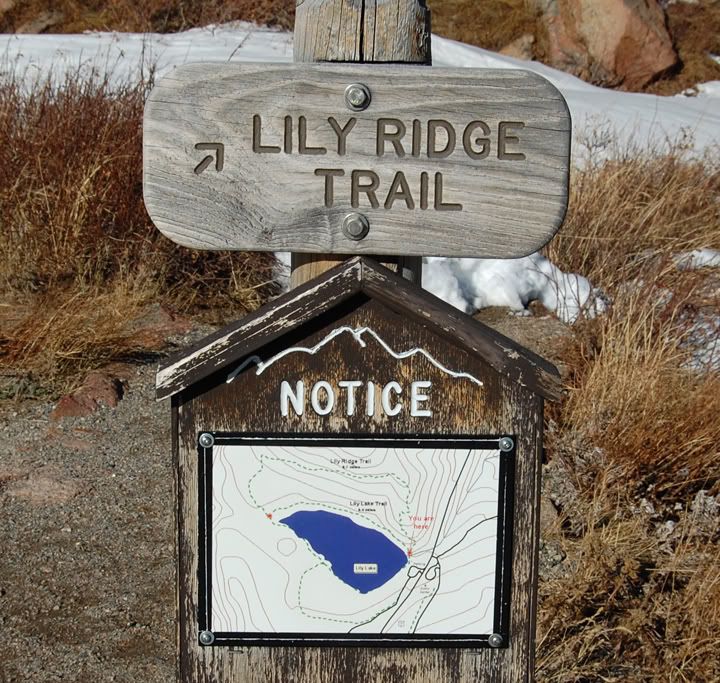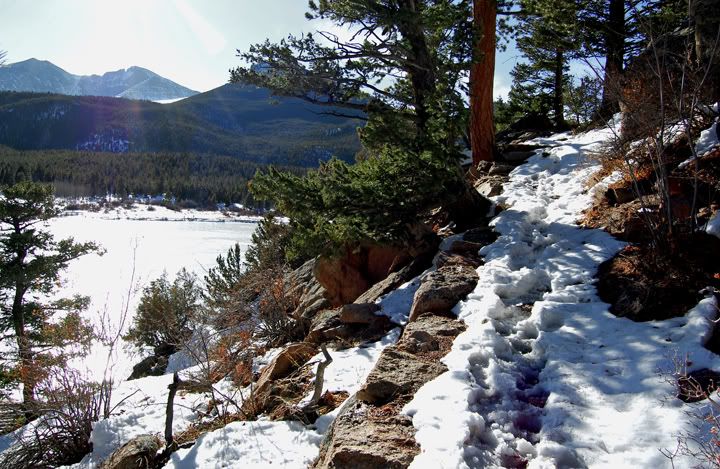 Climbing Lily Ridge Trail
Lily Lake below
Lily Ridge Trail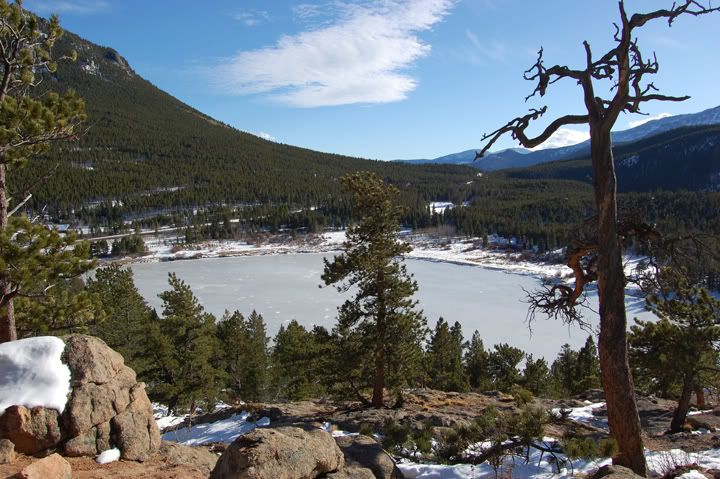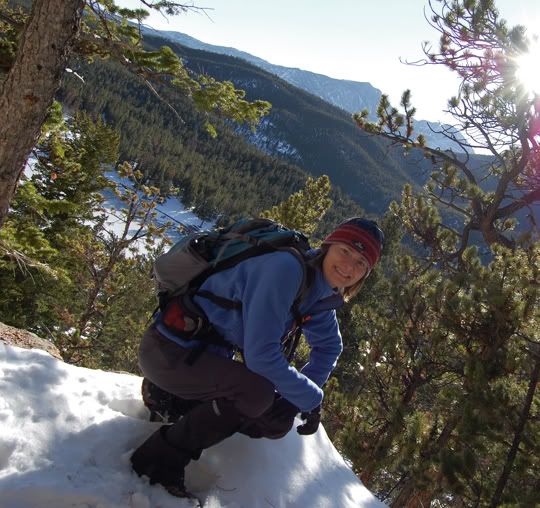 A self-photo on top of the
Lily Ridge Trail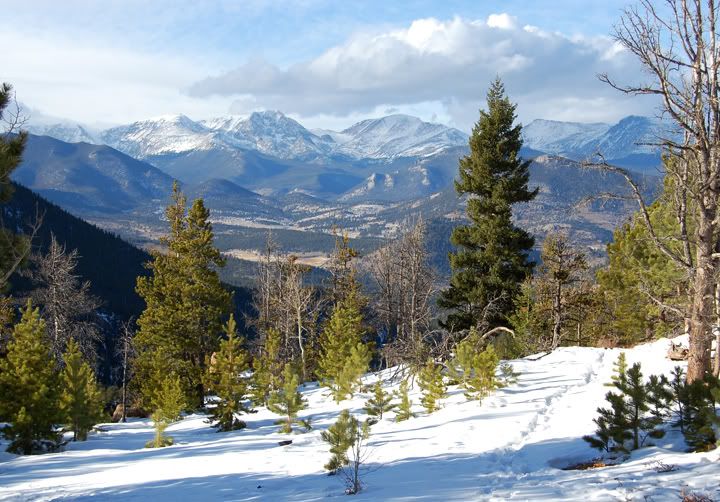 Pretty cool view from the
Lily Ridge Trail