It was great to get out on a hike two days ago. So great, that I decided to hike today as well. It's funny how I decide on which hike I will do. Sometimes I look at topo maps, sometimes I surf the web, sometimes I just get out and drive around until I spot a trail worth investigating, this is what I did today.
I headed toward Estes Park via Devil's Gulch Road and I saw the Crosier Mountain Trail and decided to check it out. The distance from the trailhead to the summit was 3.75 miles, which would have made the total for the hike 7.5 miles. The Crosier Mountain Trail begins at 7,044 feet in elevation and steadily climbs to Crosier Mountain at 9,204 feet. As I started to hike the trail I already knew that there was a possibility of me not getting to the summit today. I started hiking a bit too late in the day and at the slow pace I was going, I would be getting back to the car in the dark.
I ended up turning around after 3 miles. Even though I didn't make it to the summit, it was still a great hike. Hopefully I will get up to the summit one of these days.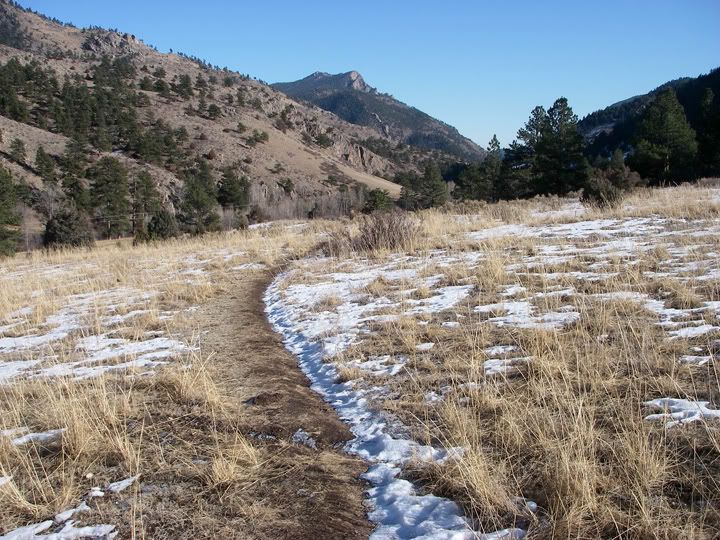 The Crosier Mountain trail starts in an open area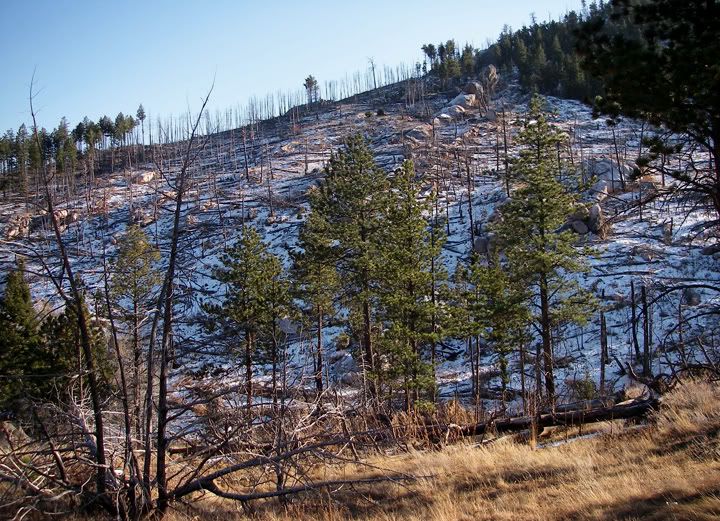 Looks like there was a fire here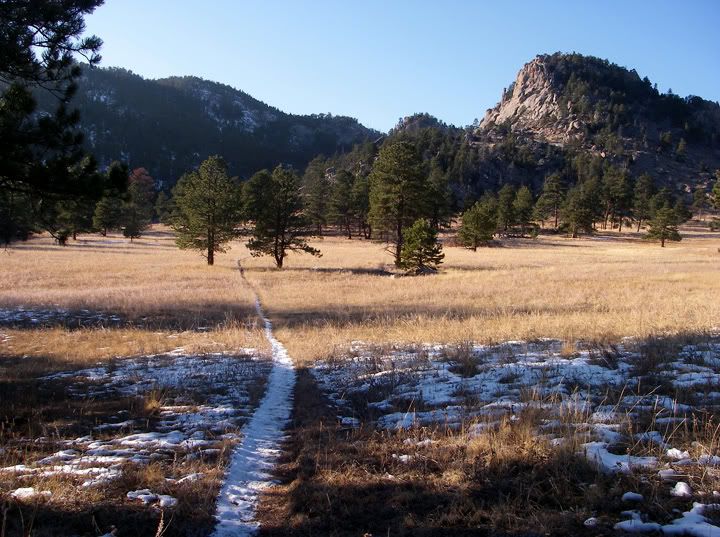 I think that's Crosier Mountain up ahead
Neat rock formations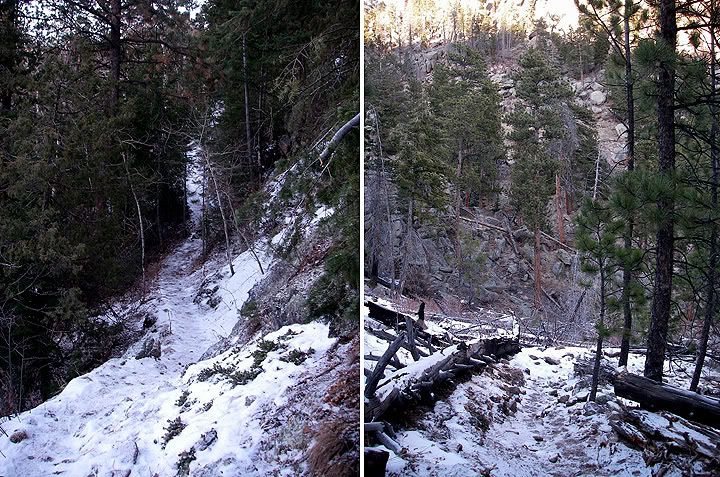 The trail gets steep