So it's the middle of February. I haven't ridden any bikes since November, mostly because until just a few weeks ago, the bikes were still in Loveland and I was already living in Lakewood. But besides that, I've been busy working and we've been getting snow since October and there just wasn't too many opportunities to ride. Today was actually a nice day with no snow and as I made my way over to the garage, the temperature was in the mid to upper 50's and the sun was shining.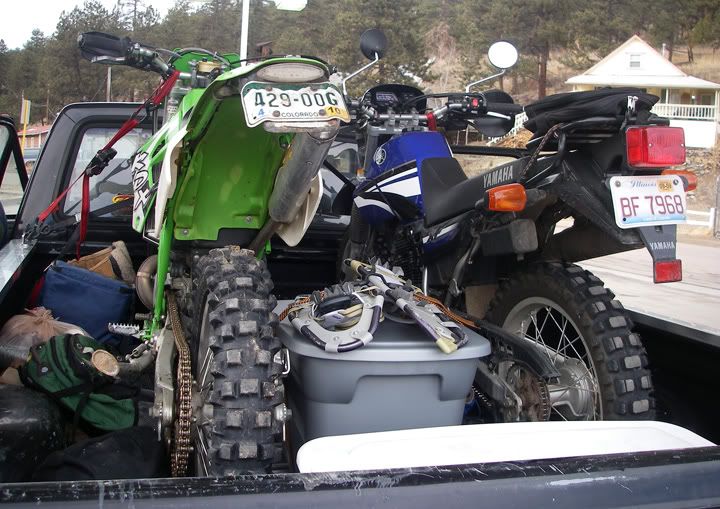 The KDX and XT getting a ride to Grant
In the early afternoon CJ arrived in Lakewood to pick me and my bike up. I was a bit concerned that it wouldn't start but the XT started with no effort what's so ever even though it's been sitting for a few months and wasn't plugged in to a trickle charger.
Starting to snow a few miles out of Grant
After strapping down the XT next to the KDX and loading some of my stuff in to the back of the pickup truck, we were on our way toward highway 285 and Grant, Colorado. The weather was nice and sunny but as we got closer to Grant and higher elevation, the snow started to fall.
Grant wasn't that high up in the mountains either, it sits at only 8,606 feet. A lot of the people that were doing the ride tomorrow were camping tonight, but with temperatures dropping in to the low single digits CJ and I opted out for the Grant Motel. It was going to be plenty cold riding tomorrow, we wanted to be sleep in a warm bed, instead of a cold tent tonight.
Winter wonderland behind the Grant motel
The Grant motel on highway 285
This doesn't look like motorcycle riding weather
After checking in the motel and unpacking, we went to unload the bikes
See that sign for Guanella Pass? That's where we are heading on our bikes tomorrow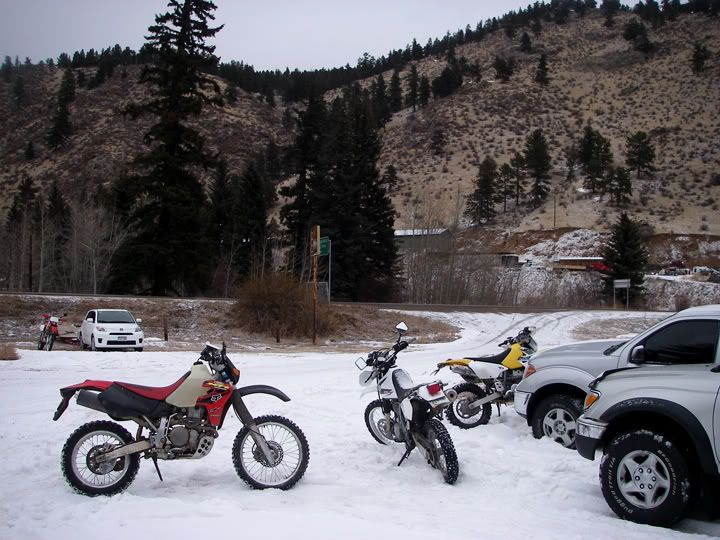 The staging area for tomorrow's Elephant Ride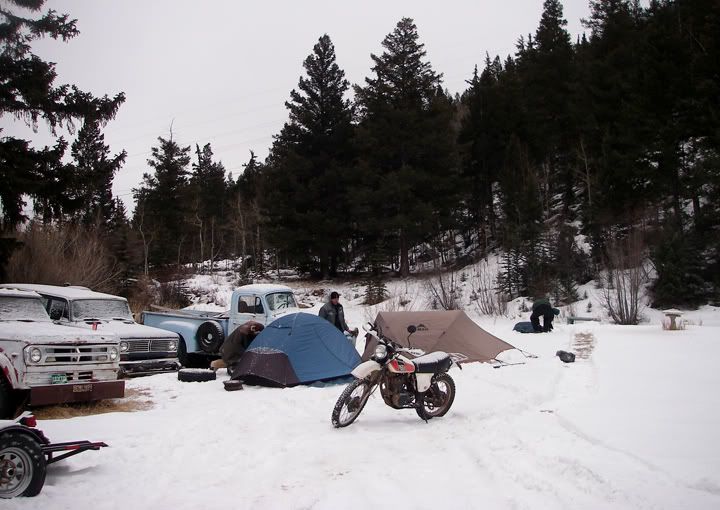 Some hard core guys setting up their tents
The KDX and XT unloaded
CJ testing the traction with tire chains
A three-wheeler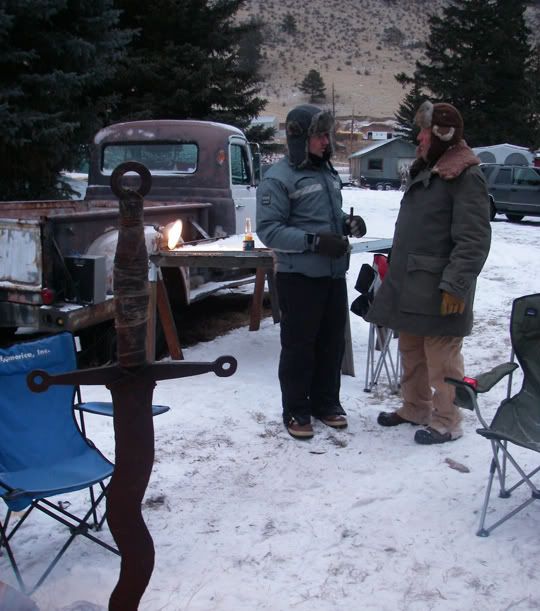 The temperature dropping quickly as night approaches
Some weird pictures in front of the fire pit