I drove up to Fort Collins to hang out with my friends tonight. I wanted to take full advantage of being up north so CJ and I decided to do some snowshoeing during the day. The Michigan Ditch Trail was one I haven't been on yet and it's one of the most popular trails in the Cameron Pass area.
This trail crosses in to Colorado State Park land, so there is a day use fee
Having fun with huge icicles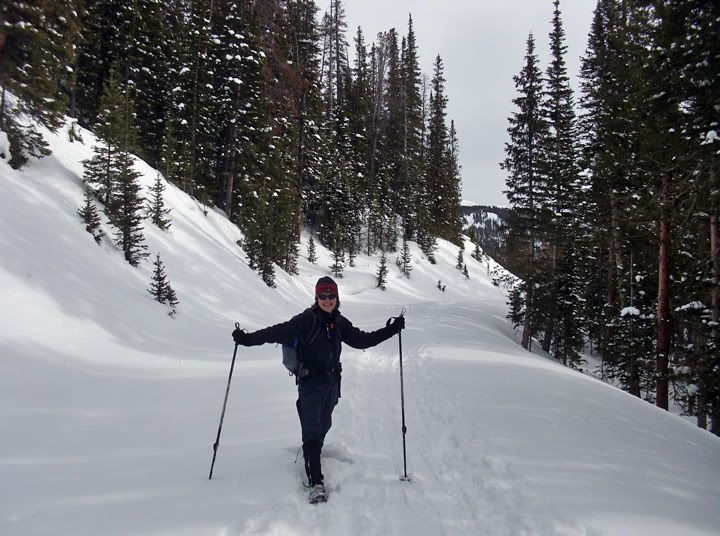 The Michigan Ditch Trail is wide and level, perfect for cross country skiing
Even though the trail starts at 10,280 feet and climbs to 11,480 feet in elevation, it's a pretty easy trail since the climb is so gradual that the trail feels almost level. Even though we were snowshoeing today, pretty much everyone we saw on this trail was cross-country skiing and I can see how that would be more fun with the trail being wide and level.
Some deep snow in places
Amazing scenery, Colorado is beautiful - especially in winter
We parked across the road from the trail on highway 14 and started to snowshoe, there was plenty of snow here and in some places it was pretty deep. The trail starts in the Routt National Forest but shortly crosses into Colorado State Forest State Park, so you need to pay a day fee unless you have a state park pass, which I do.
Stopping for lunch
Best enjoyed outside, yes it is!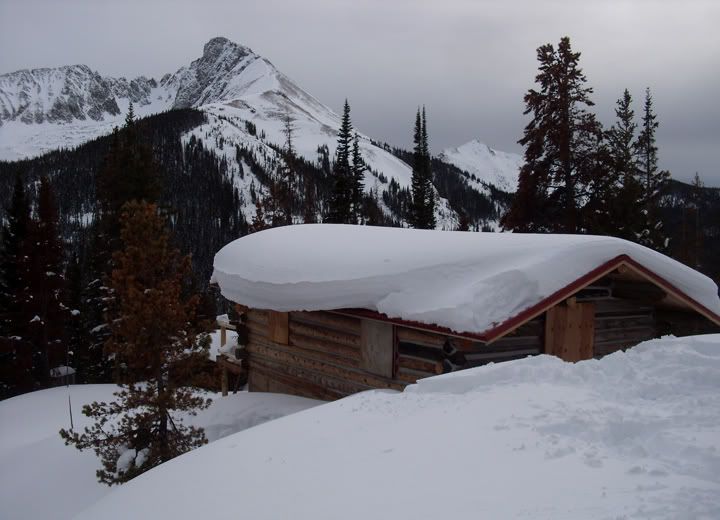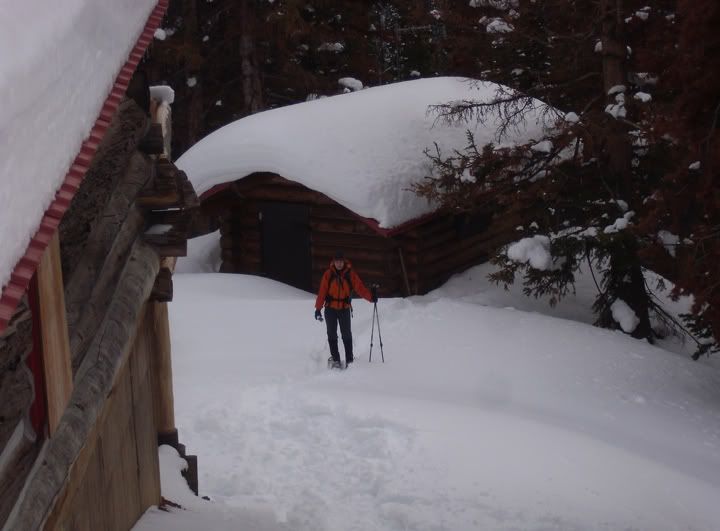 I had to check out all the cabins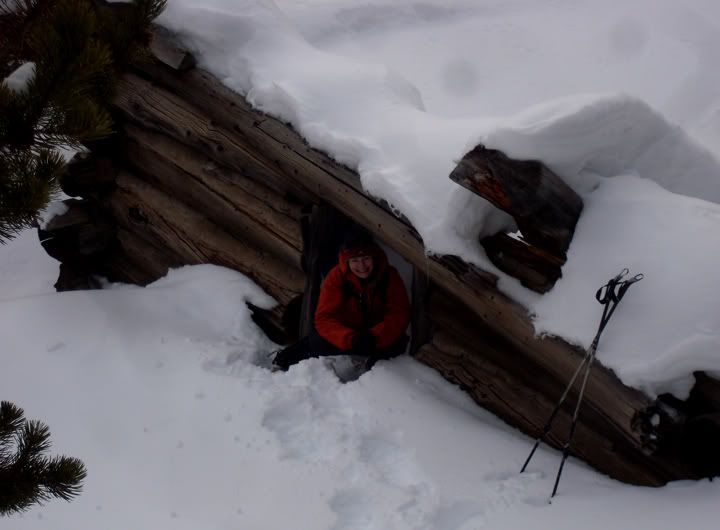 Some of the cabins were not very much intact
We stopped at the cabins, which were unoccupied, to have lunch. We didn't snowshoe very far today. Michigan Lakes are 6 miles from the trailhead, which would make it a 12 miles round trip. I'd like to do that on my cross-county skis next time, that's a bit too far to go on snowshoes.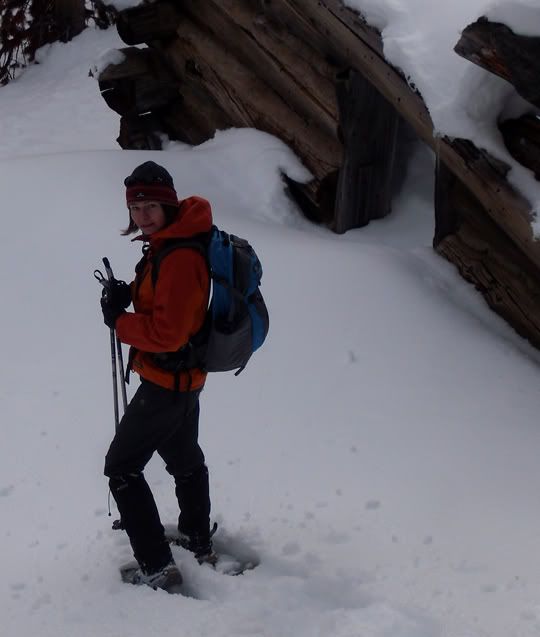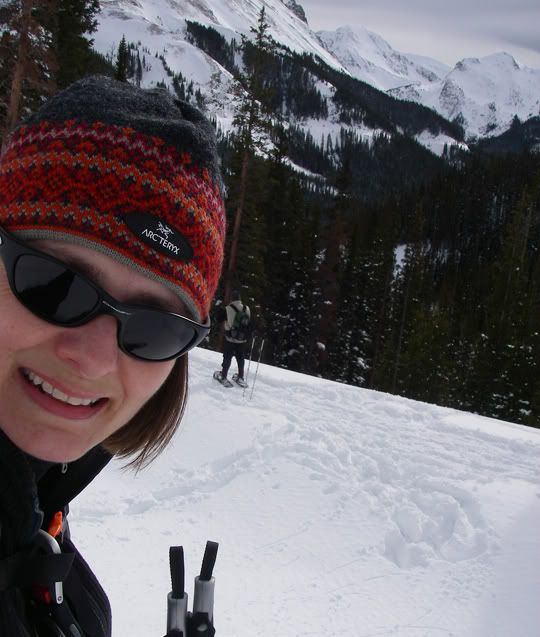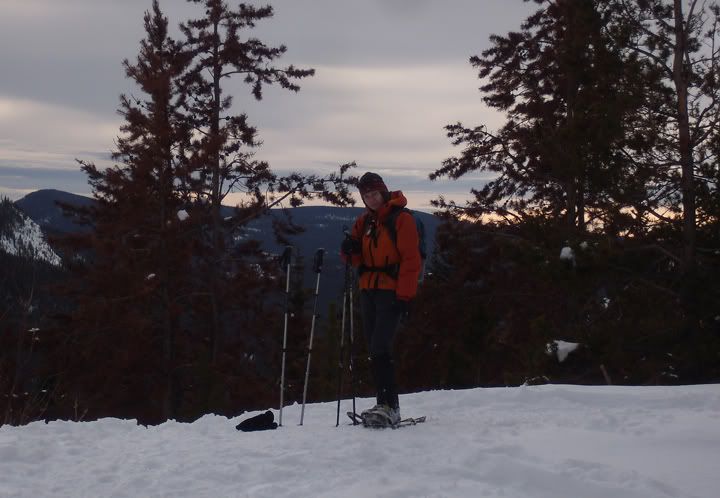 With the sun setting, it was time to get back to the car
Beginning Elevation: 10,280 feet
Difficulty: Easy to Moderate
Elevation Gain: 1,200 feet
Ending Elevation: 11,480 feet
Length: 6 miles to Michigan Lakes