This Spring my mom came out to Colorado for the first time to visit me. So of course I took her to Rocky Mountain National Park, with a stop in Nederland and Estes Park. Trail Ridge Road was still closed through RMNP, and there was still so much snow here since we've had such a snowy winter and spring. But the scenery was amazing and since I live in Lakewood now and don't get up to RMNP as much as I used to, I really enjoyed it. Here are some pictures from the drive up to RMNP.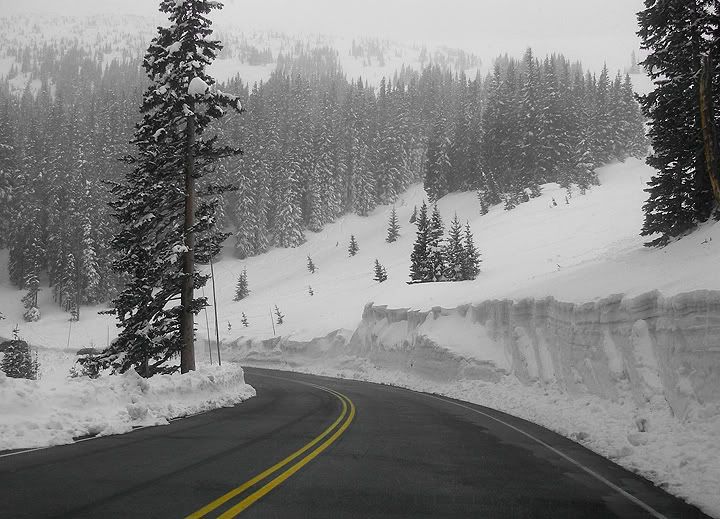 Trail Ridge Road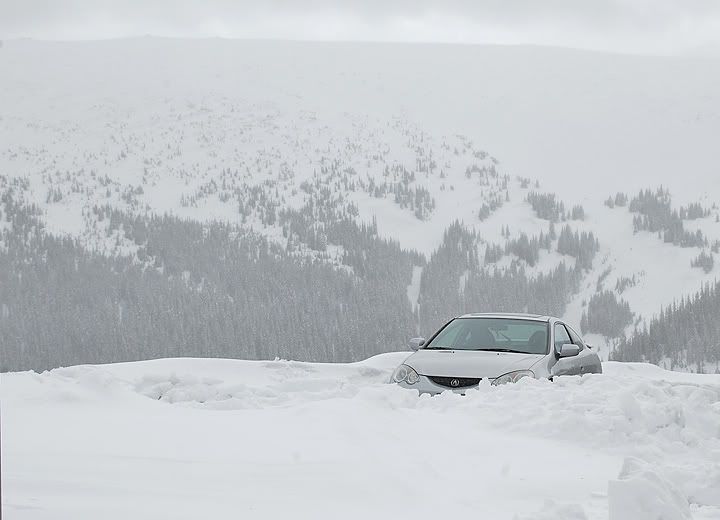 Lots of snow up here on Trail Ridge Road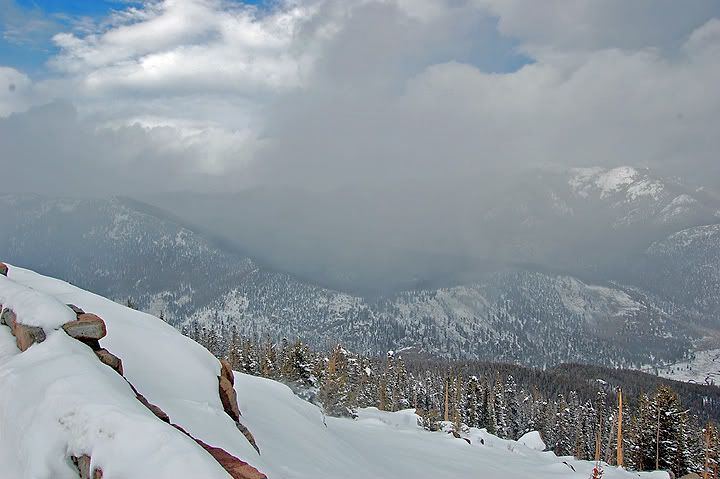 More snow clouds moving in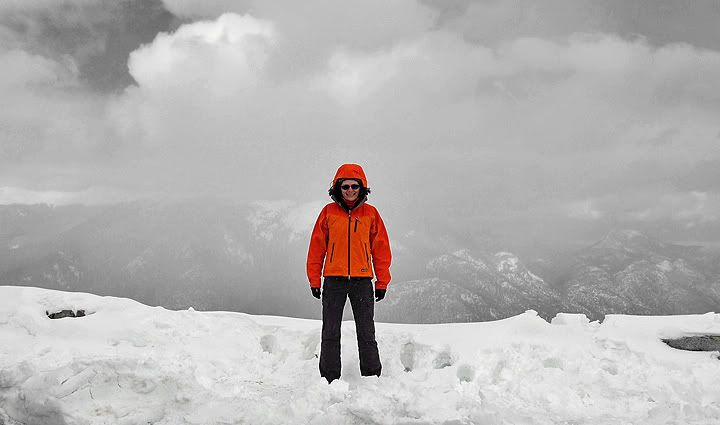 It was very windy on Trail Ridge Road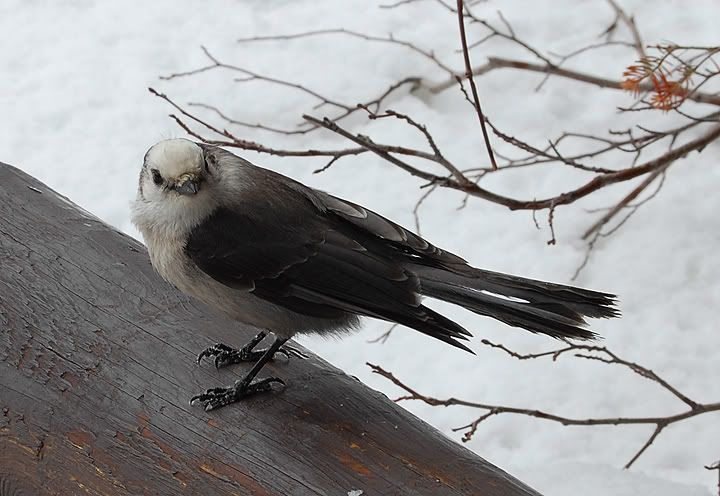 An inquisitive bird
An inquisitive bird leaves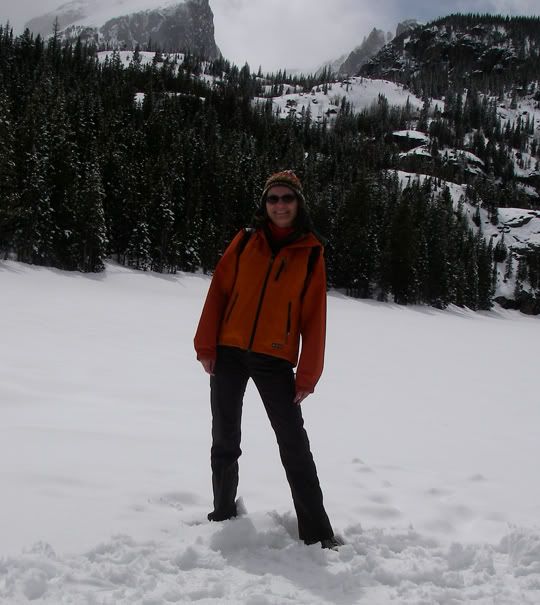 At Bear Lake
My mom got my this alpaca wool hat in Estes Park - I love it!
There is a lake behind me somewhere under all this snow
Mom and I at Bear Lake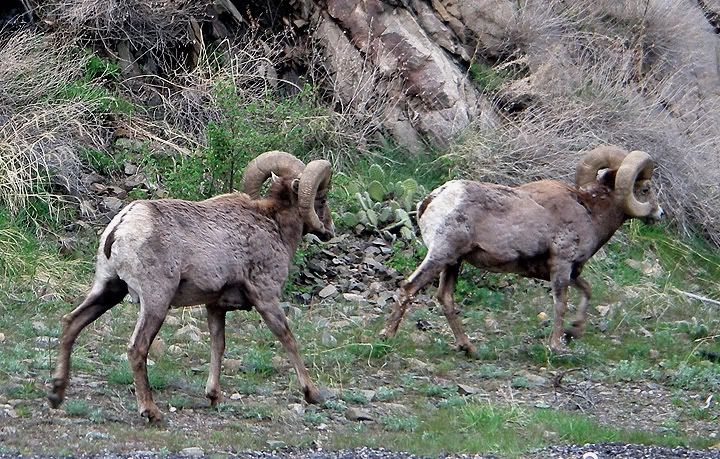 Rams at Rocky Mountain National Park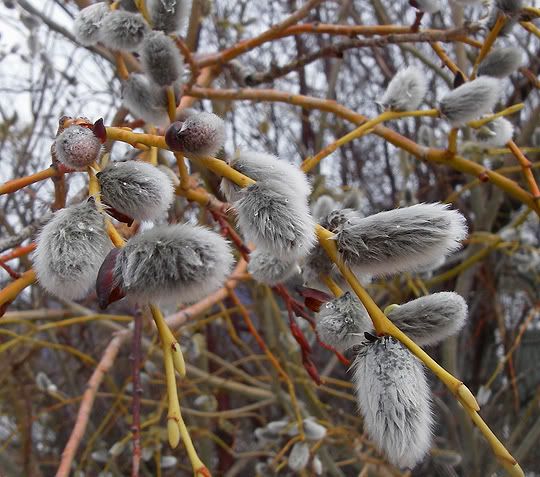 Pussy Willows - they reminds me of Poland
Lily Lake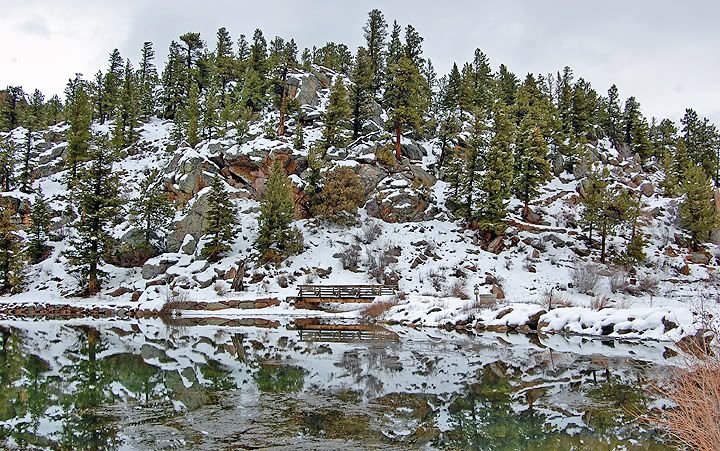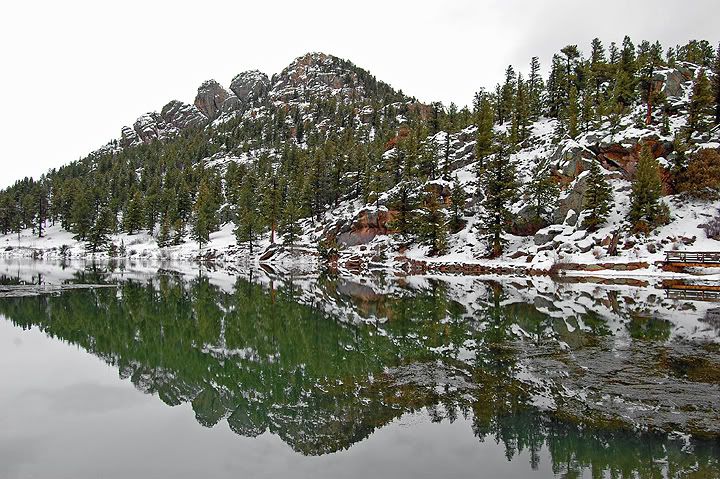 Lily Lake was as smooth as glass today
Mom and I at Lily Lake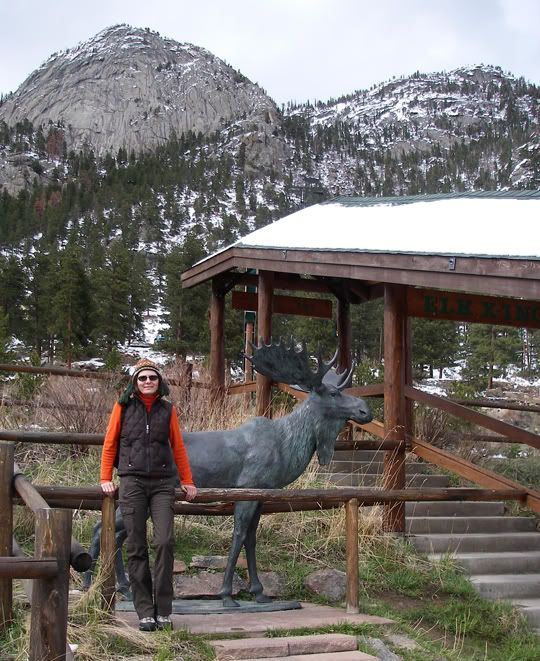 At the visitor center with moose
A real cowboy in Estes Park? I guess all this shopping got him tired