I haven't ridden my bikes in 58 days. That's almost two months, that's a long time. February was cold and any warmer days we had came in the middle of the week, always on days where I couldn't ride to work. Then two weeks ago, the only day it almost hit 50 degrees I had stomach flu.
So today I finally got to ride. The forecast was calling for 60 degrees, with a chance of rain and 20MPH winds. But what do those weather people know… it was already 64 degrees when I left the house and gusty, that was at 12:30PM. I started getting ready an hour and a half earlier, but since all my bike stuff was put away, it took a while. I disconnected the 954RR from the trickle charger, it started right up.
My first stop was the Honda dealership. I been loosing washers, clips and bolts off the bike, some just fell off, but some I accidentally dropped in to the bike and couldn't get them out even with my magnetic pick up tool. $17 later I was on my way towards Genoa to meet up with my friends. But only Rick was there, Jay was delayed and would meet up with us later.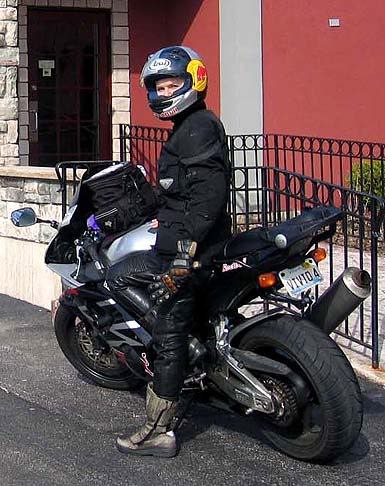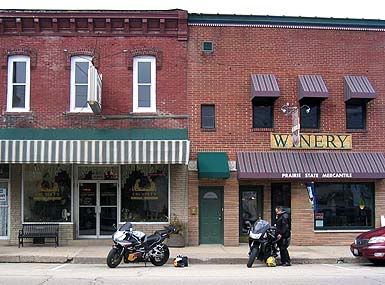 I hadn't eaten yet, so we headed for downtown Genoa to grab some food. There was a parking spot right in front of the
Crumpet's Tea Room & Restaurant
, so we went in side.
Outside this place was ordinary, but inside it was very nice. There were cute little round tables scattered about with pink tablecloths and napkins. The wallpaper was full of roses, the furniture was a mixture of antique and country.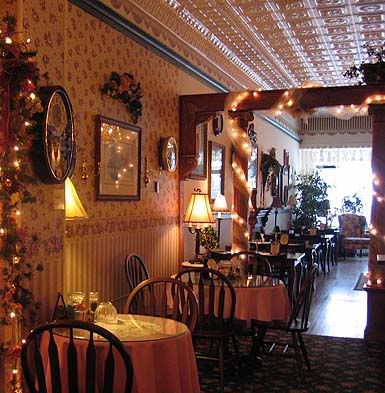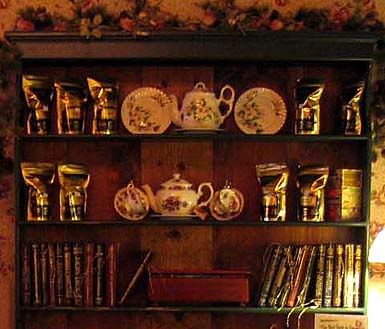 We sat down and were given books. I got "
The Little Women
". The menu was inside the book. I ordered Turkey Florentine, Rick got Crumpets and Tea.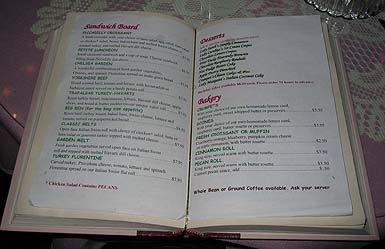 Jay called and he was on his way, since we still had time to kill, we decided to get dessert. All the food was great.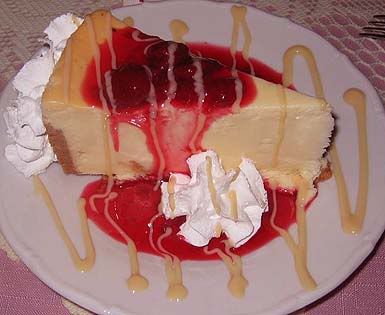 Then we were finished and went to wait outside. The clouds were starting to roll in, rain was expected by 6PM today.
Jay arrived and we took of and hit 3 twisty roads.
I got home around 6PM, only managed to put on 120 miles today. I was dressed too warm today, as I rode back through the suburbs the bank thermometers said 70 degrees. The rain started falling an hour later.