We woke up to rain and fog, it rained pretty much all day as we rode though the flat landscape.
Bikes parked at the Holiday Inn
Gassing up in the morning, it was all bikes at this gas station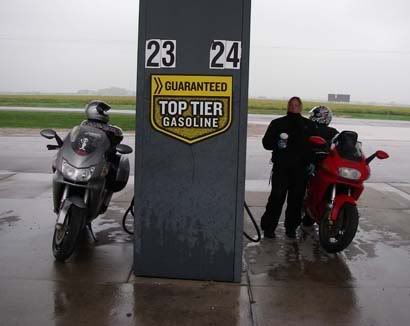 Almost home, a gas stop in Iowa

We arrived home before 9PM, at least it was not raining at home. What a great trip! Tomorrow morning, I go back to work.