We got up, tore down the campsite and got on the interstate looking for some hot coffee and a warm breakfast.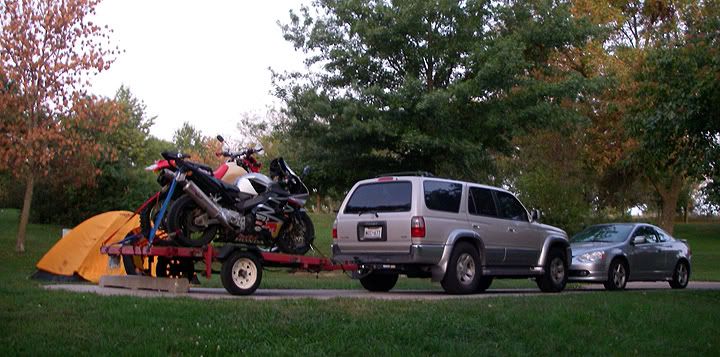 Our camp site at the Eugene Mahoney State Park in Nebraska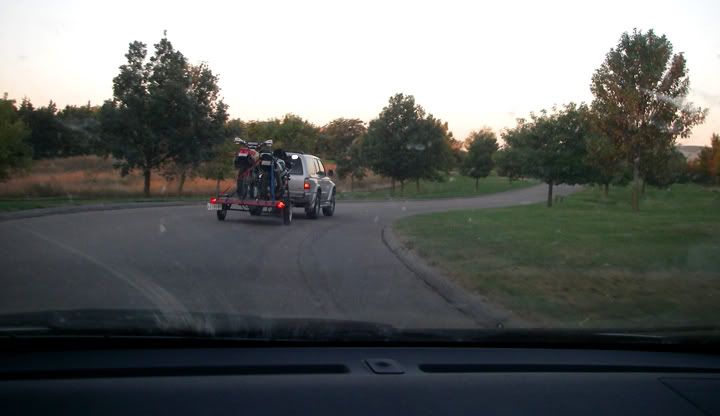 Leaving Eugene Mahoney State Park at sunrise
We continued driving non stop until we arrived in Wyoming. Since we had our cooler with us loaded with food from our old refrigerator, we didn't need to look for lunch. We pulled over and made some sandwiches, just like we did yesterday. We were making great time and since we didn't have to be in Fort Collins until the afternoon, we had some time to spare so we went and stopped at the Sierra Trading Post Outlet store in Cheyenne, WY. The place was huge.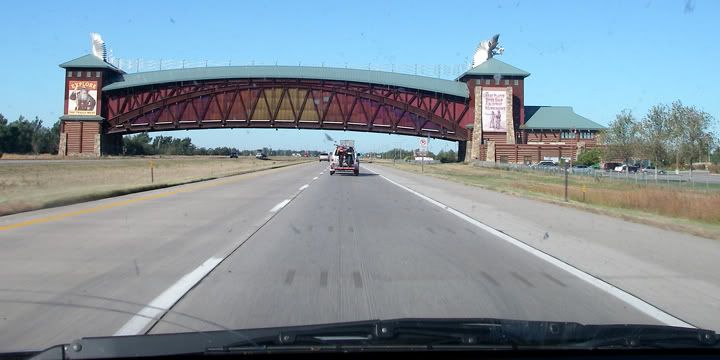 The locals call it "The Arch," Great Platte River Road Museum sits over I-80 in Nebraska and is the only tourist attraction in the US built over an interstate
The weird things one sees on the road, like these magenta trucks with Nevada plates, there was five of them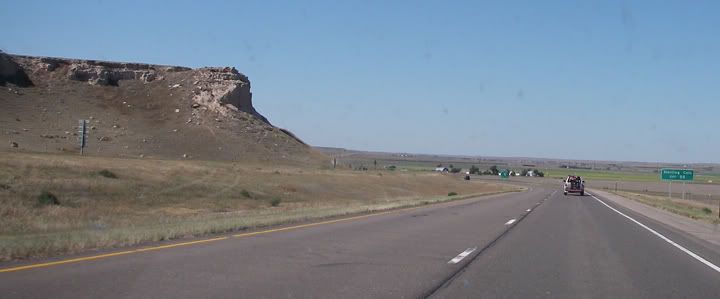 Wyoming!
We arrived in Fort Collins at 4PM and took a couple hours to unload our vehicles. Then the rest of the evening we just relaxed.
Since we have spent so much time traveling the last few months and this was our third time in Colorado since July it still hasn't hit me that this time we're here to stay.