We have been in Fort Collins exactly two weeks now, the weather has been exciting so far. We've had some warm days in the upper 70's and some cold days in the low 40's. We're already had our first snow, just a dusting really. Today was still a bit chilly, the high temp was only going to be in the upper 50's.
I have not ridden any of my motorcycles since returning to Illinois from the 6 week trip out to Colorado on August 15. That's two months of no riding, it was time to change that.
The 954RR needed an oil change, with the packing and moving there just wasn't any time until now. The oil change could have been done last week but I kept forgetting to pick up an oil pan, I finally picked one up a couple days ago we finally had all the stuff to complete the task. I say 'we' but I really mean Mike, since I haven't worked on my bikes in over a year and I don't miss it. He is much better at it and much faster.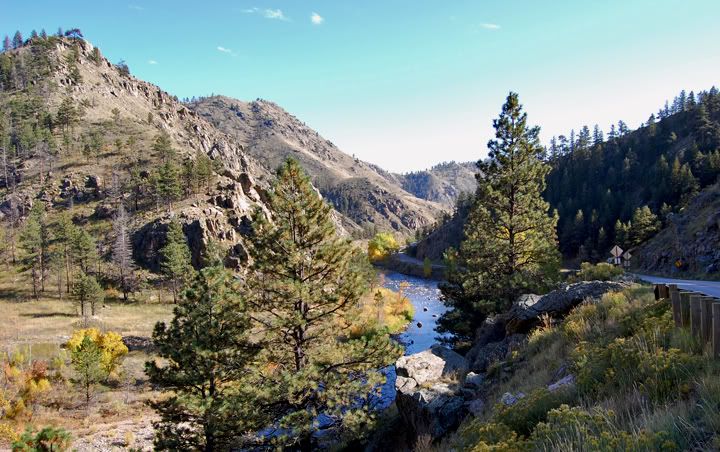 Poudre River and US 14, the Poudre Canyon Road
Mike's truck parked near the Poudre River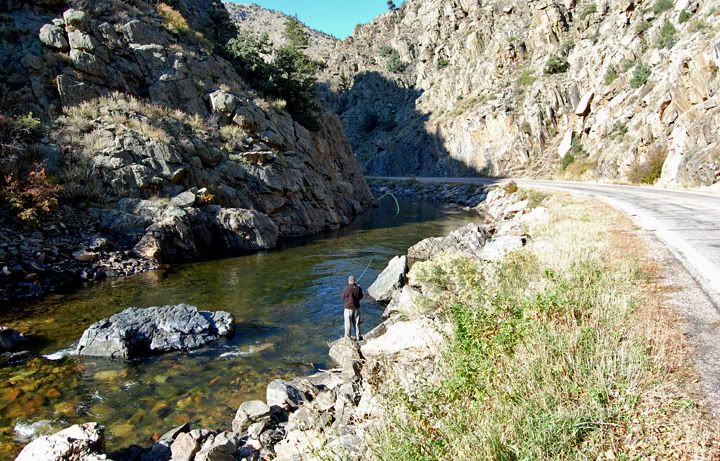 Mike fly fishing on the Poudre River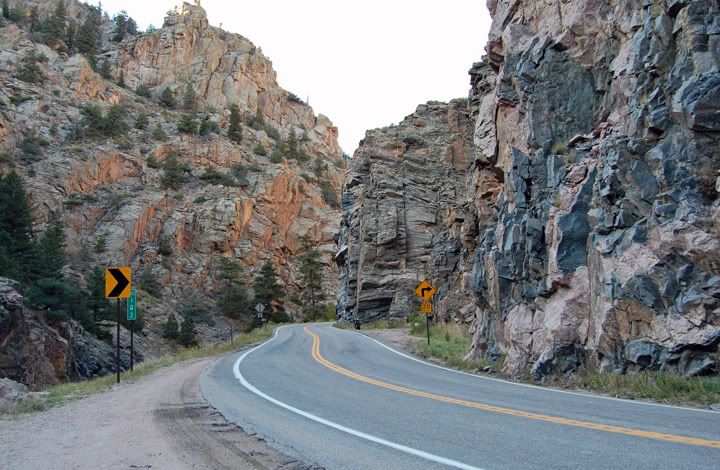 See my bike parked in front of the 20MPH sign?
Poudre River running through the canyon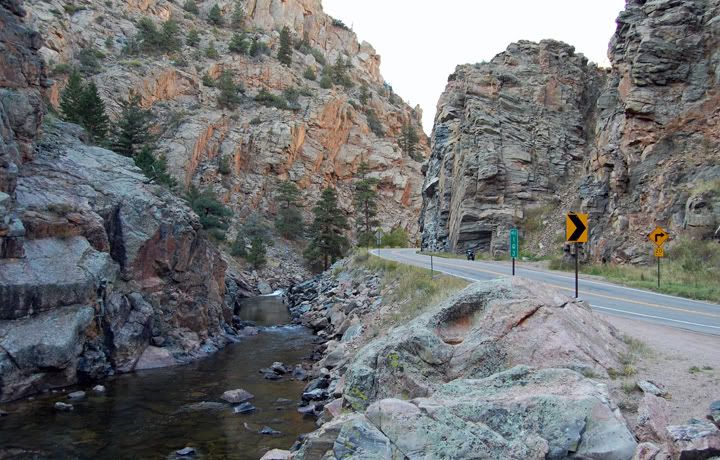 Same place as the two pictures above, just a different angle
Some fall colors, I think the trees peaked about a week or two ago here
Poudre Falls
Some snow near the road
More snow as I climb in elevation
About a mile or two past Cameron Pass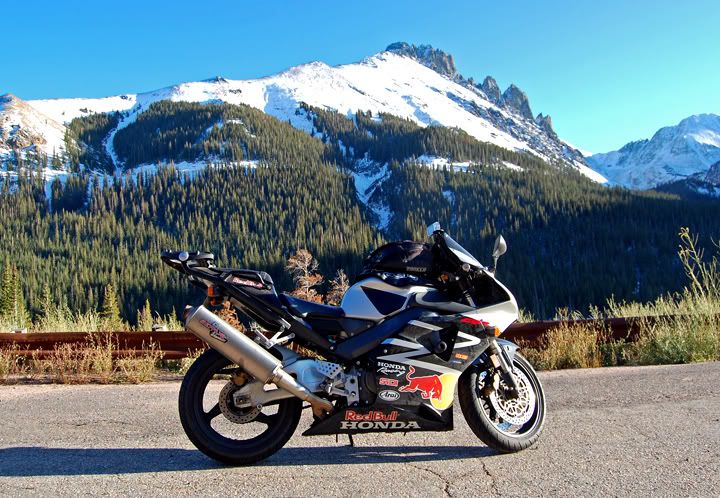 My 150 mile route to Cameron Pass and back
I still had to locate and unpack all my riding gear, that took longer than I thought it would. By the time I geared up and started up the bike it was already 2PM. I hit the road and continued toward 14, also known as the Poudre Canyon Road. I must say it was weird being back on the bike. Weird but familiar.
Mike had picked up a fishing license earlier this week and he was hooked on fly fishing. About 30 miles from Fort Collins I found him fly fishing on the Cache la Poudre River.
It was still early in the afternoon, the sun could not reach parts of the canyon, so the temperatures felt brisk most of the ride. I had my Gerbing heated liner in my tank bag but thought I could wait to put it on for the ride back. Well, I couldn't. I stopped at Poudre Falls for pictures, it was pretty cold here and there was some snow laying around already. I knew it would only get colder riding up to the pass so I decided to put on my Gerbing and plug it in. Ah, warmth!
The road climbed to 10,276 feet in elevation at Cameron Pass. The pavement was clear of snow and ice but there was a bit of snow on the grass near the road and lots of snow in the mountains.
I rode past Cameron Pass and pulled over at the same scenic pullout I stopped at when we were here this summer. It looked pretty much the same, but with more snow. It was very windy on this side of the mountain. I only rode another mile and turned around to head back. I cranked up the Gerbing and headed back towards Fort Collins. Near Cameron Pass the temperatures were only in the high 30's and with the day ending the temperatures only got 10 - 15 degrees warmer as I headed back down in elevation.
Ah, and did I mention the air up there? Fresh mountain air. I love that smell, it's one of the reasons I moved to the mountains. Air so crisp it makes the nostrils tingle. I was trying to breathe as much of it in as I could all the way from Cameron Pass back to Poudre Falls.
After a few hours and 150 miles I was back at home. My tires, the Pirelli Diablo Stradas had 11,020 miles on them now. The grip is still great, there is nothing that makes me feel that these tires are that used. I think I might have found the 'perfect' sport-touring tires.
There wasn't enough of it to call dinner, but as an appetizer tonight we had fresh Colorado Rainbow Trout - it was fresh… so fresh that Mike had difficulties getting the fish in the house. Those things are feisty, and tasty.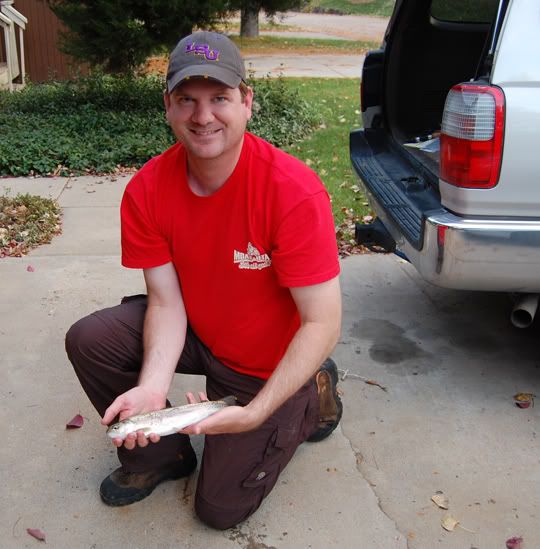 Fresh Colorado Rainbow Trout
Yummy Colorado Rainbow Trout