Everyone that knows me, knows that I don't commute to work. On occasion I might ride the bike to work but that's only when I need to do something with the bike before or after work, or the ride to work day thing. People at work have never even seen the Ducati, and I bought it last September.
But this morning I geared up and took off on the ST3 to work. It was so warm already, I didn't even have to turn on my electric vest, the sun was shining brightly.
At some point I had to remind myself where I was going since it was very tempting to just keep riding north until hitting the Wisconsin border and spending the day exploring the many twisty roads. Maybe that's why I don't ride to work, its too tempting to play hooky. But I did have to go to work today, a meeting at 2:30 and a project deadline kept me in line. No way could I get out of working today.
No I didn't ride to work in heels. But I did bring my purse for the first time ever on the bike. I could never fit it in the tank bag before, but it fits nicely in the hard side cases.
People at work think that I'm as nutty as a fruit cake already. They think it's nuts to ride a motorcycle at all. So I expect crazy comments and I usually get them. But can you believe that today I got the "isn't it too cold to ride" comment? I mean, it's going to be 55 degrees today, it was at least 45 this morning when I left home. I just kept answering "I ride in 30 degree weather, this feels like summer to me.
But think about the people that work in my building, 200 of them and only 2 people ride, me and this guy in accounting who has two metric cruisers. I was the only one to ride to work today, he sometimes rides to work during the summer.
So of course since no one has seen Ducati, at some point mid-morning, after everyone had plenty of coffee, I lead a group of excited guys out to the parking lot for a show and tell. And if they were nice, I'd let them sit on the bike. Two of the guys that I work with passed their MSF class last summer but neither has pulled the trigger and bought a bike yet. Something about responsibilities, wives, girlfriends, kids, blah, blah, blah, you know those excuses. For people that have an M class license but no bike, this kind of a thing is pure torture, I'm sure. But sometimes that's what they need to make their minds up and get that bike that they really want.
Bob, a coworker of mine, sat on it and couldn't believe how light the ST3 was, I know he wants one, well at this point he just wants a bike, any bike. I think this summer he will get something, I'm pointing him in the way of the sport-tourers, since he doesn't like cruisers that much.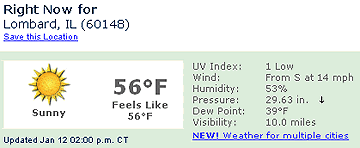 Time to get out there and have a long lunch and ride :)\
I got home from work at 7PM, didn't need to fire up any electric heating implements on the bike, it was still in the low 50's. As a matter of a fact, it was so nice when I got home, I put the ST3 in the garage and took the 954RR for a spin. I finally got home at 8:15PM, still didn't require running any headed gear or grips…awesome…. Tomorrow they are calling for snow. That's Chicago for you.