My friend Rick, Jay and I got together on this cold Sunday to make our tank bags electric with the powerlet components. In addition to this project, I also needed to modify my trickle charger, so I could charge the battery on the ST3 directly by plugging in to the BMW outlet, since you have to take a side panel off the bike to get to the battery.
Electric Tank Bag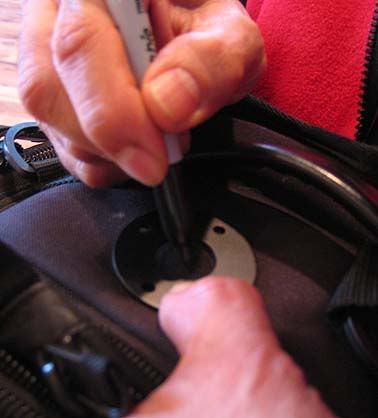 Step one is to figure out where you want to place the electric plug on your tank bag, then you mark the area.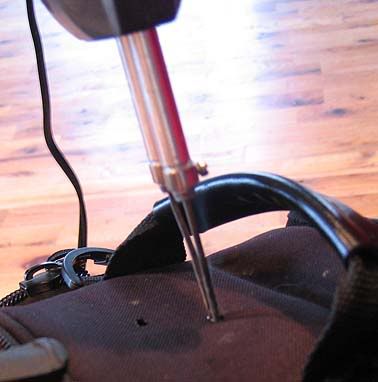 Make four holes in the fabric for the screw placements.
Soldering iron works really well for burning through nylon.
Cut a hole for the tank connector. Instead of trying to snip a circular hole with scissors, you can use a razor knife and cut a "X" then use the soldering iron to seal the nylon, so it won't fray. It also eliminates the need to add weather stripping, because the "X" cut seals around the connector acting like weather stripping.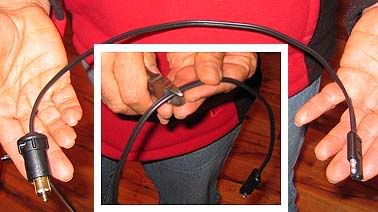 Make cable longer so it can reach the BMW plug on the Duc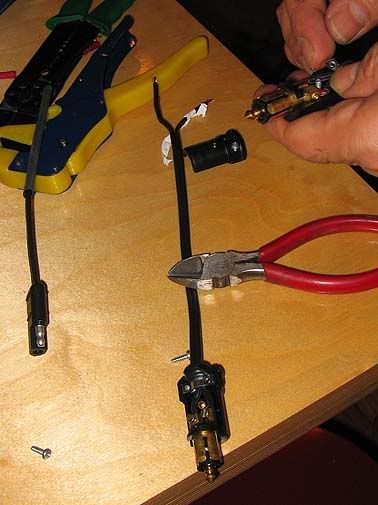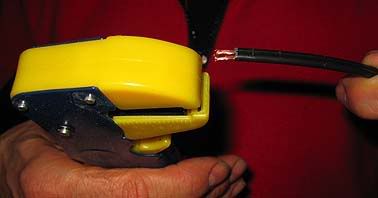 Stripping the wires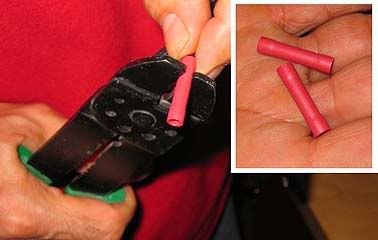 Purchased some more wire and used "butt splicers" to connect the pieces of wire, much easier than using a soldering iron. Cover joined pieces of wire with electric tape.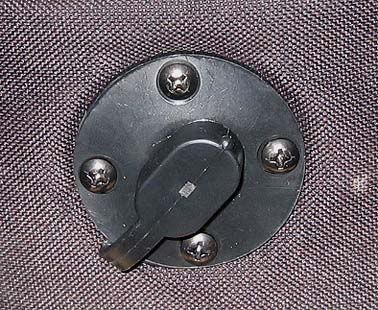 Tank bag connector "closed"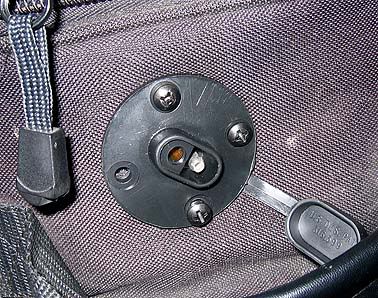 Tank bag connector "open"
Connector plugged in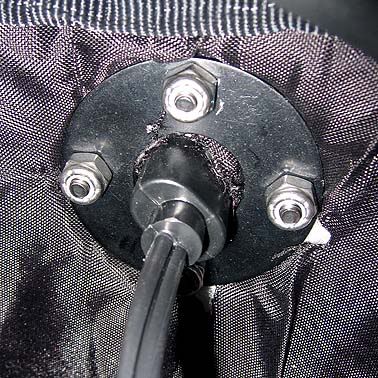 Inside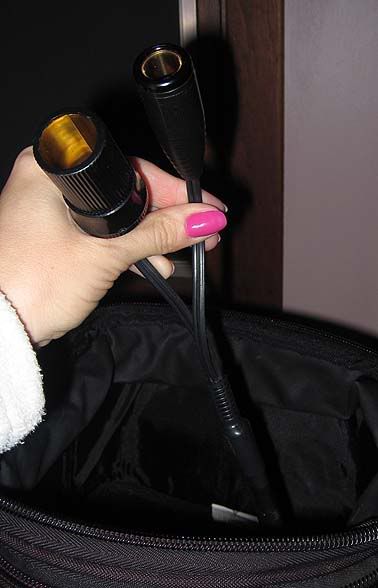 Inside the bag SAE-PL Cigar Y Cable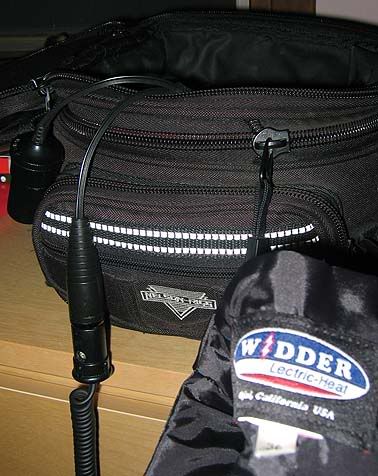 Widder lectric vest plugged in
IPod cigarette lighter adaptor plugged in
Bendable Splitter Jack Adaptor with IPod cigarette lighter adaptor plugged in and my cell phone cigarette lighter adaptor charger
Battery Float Charger


modified with Powerlet Basic Plug
Float charger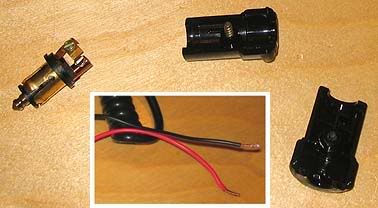 Take plug apart, remove clamps and strip wires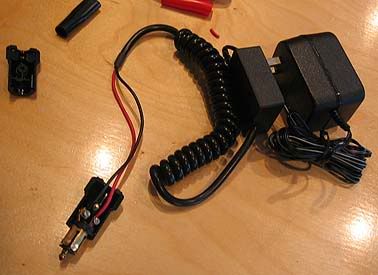 Assemble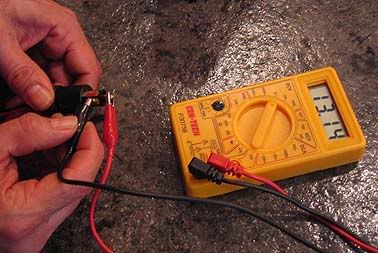 Check the polarity of the work with a meter when modifying any electrical components.