Today was cold and rainy, so I decided to run a bunch of errands and since I was in the neighborhood, I stopped by Tag Motor Sports in Geneva, IL a BMW dealer, to check out the Revit line of gear.
Ladies Angel Jacket

I tried on the Angel jacket and size 36, it fit me like a glove. This is a very good looking jacket, but has no vents and only comes with a zip-in thermal liner, so it's not very versatile.
I still can't get over at how soft and thin the ballistic material is on the Revit line, I prefer a thicker material like my Marsee jacket or the Aerostich, better protection and stiff enough where it doesn't flap around in the wind as much.
Motion Jacket (Unisex)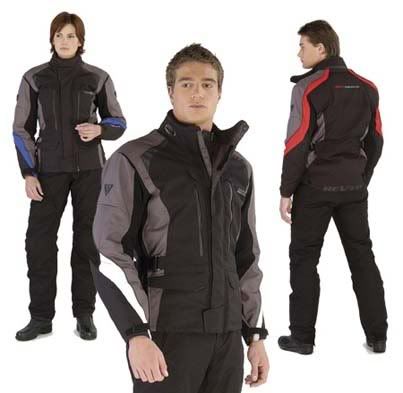 The Motion jacket has all the bells and whistles, but it's unisex, so who knows if the XS would even fit me (Tag didn't have one to try on). Maybe the shoulders would be too wide like on some of the jackets that I already have that are unisex. I tired on a size medium, it was pretty big on me, but it's very nice, has the thermal zip-in liner, the rain liner and vents. This is one good looking jacket.
Ladies Airforce Jacket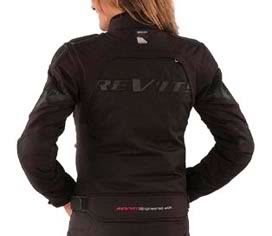 I also tried on the Airforce jacket in light khaki color, this is a also a nice jacket, the fit was great, and it's soft and light, has a zip-in rain liner and mesh panels. But I feel that for the hot days, my Vanson fully perforated leather jacket gives me more protection.
Still leaning towards the Olympia gear, but the Revit Motion jacket is still a maybe, since it has all the features I want and looks good.
More info can be found at www.revitusa.net