We finished up the miles in the early morning and started looking for a motel in central KY. After finding an appropriate motel where they didn't mind us leaving truck and trailer for a few days in their parking lot, we unloaded the bikes and we took a ride toward the Daniel Boone National Forest.
This Super Sleep Inn motel parking lot was empty this early on a Saturday
Today was just a day ride, we would be returning here tonight to the Super Sleep Inn in Mount Vernon, KY. This was the cheapest room we could find in this area and for a $45 room, it wasn't bad at all, the only thing that could have been a little bit better was the shower head.
It was a hot and humid day, temps in the upper 80's. After riding down many paved roads, some through the forest and some through residential areas, we finally found a nice dirt forest road. There were some hills, some gravel, some dirt, a bit of rocks and a few water crossings.
Nice twisty dirt road through Daniel Boone N.F.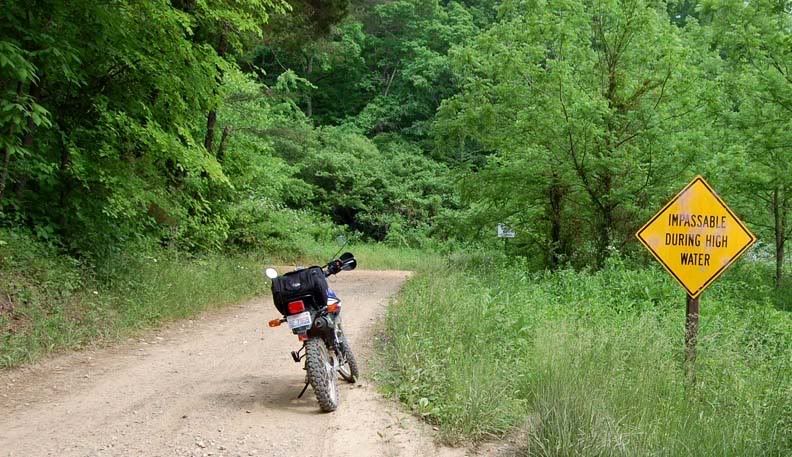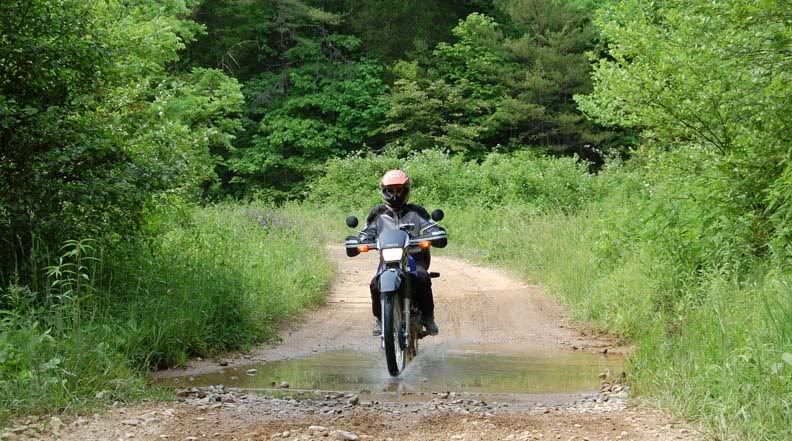 Small splash

My pathetic water crossing, the water wasn't very deep. Mike forgot to being his camera, so I gave him mine to take this picture, I didn't know there would be much better water crossings further down the road.
Big splash
Towards the end of the day while riding through Livingston, KY, we pulled over at Lil's for dinner. It wasn't the home cookin' we were expecting in a small Kentucky town. It was very much like fast food, just made a bit slower. Our dinner consisted off a chilly dog, chicken strips, curly fries and a milk shake. It was good. The sun was setting so we headed for the Super Sleep Inn, since we didn't have a good night's sleep last night and we were beat.
In Livingston, KY outside of Lil's Restaurant
Dinner: Mike's Chili dog, my chicken strips and fries for sharing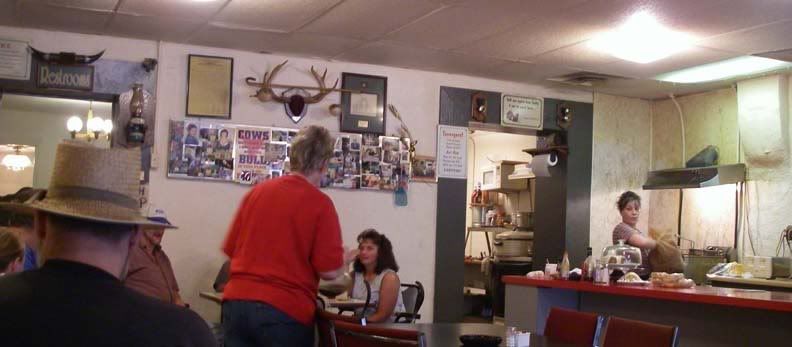 Inside Lil's Restaurant