Named after the mineral found in the lead ore, Galena used to be a mining town. In the mid 1800's 80% of the lead ore in the US came from this area. Galena was also home to Ulysses S. Grant, his old home is now a big tourist attraction.
I have been through Galena on a bike many times but this was the first time I was riding specifically to spend some time in Galena off the bike. Some may call Galena a quaint little town with lots of history; some call it a tourist trap. Galena is located in the hilly part of Illinois, the area referred to as the Driftless Zone.
Actually Galena wasn't in the plans this weekend. We were supposed to spend Saturday and Sunday riding dirt in Iowa, but the forecast for Sunday was a lot of rain and we didn't feel like towing the bikes to Iowa just to ride one day. With Sunday being rained out we had all day Saturday to ride, the rain wasn't supposed to move in to Chicagoland until late Saturday night.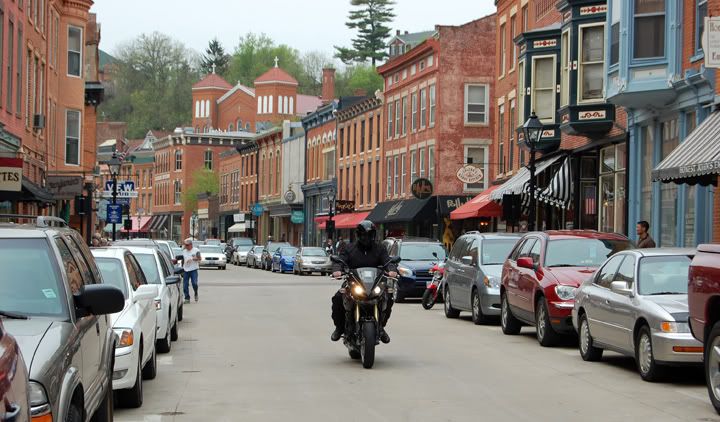 Main Street in Galena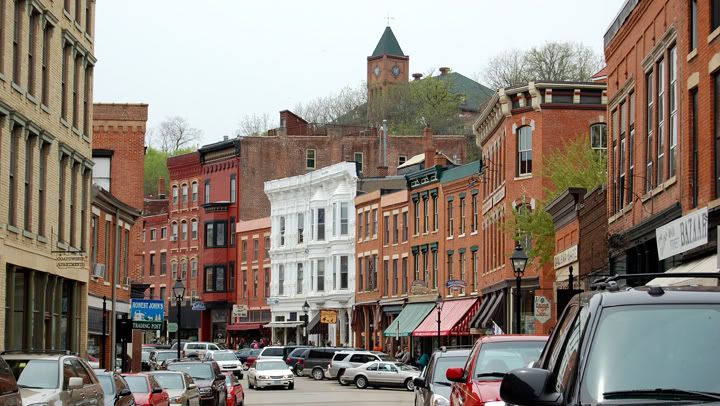 It gets pretty busy here on the weekends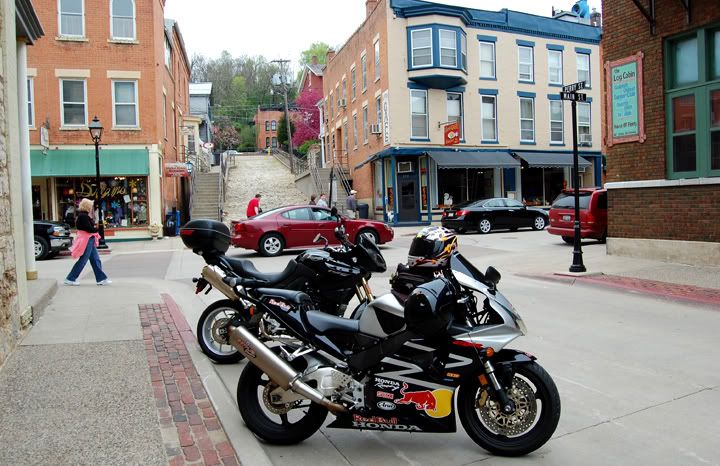 Our parking spot on Main Street and Perry Street
We arrived in town at noon. Even on a cloudy day as today, the town was still busy with tourists and we had a heck of a time finding a parking spot. After two passes through the town's main street, we finally found a spot. By the time we secured our gear and found a restaurant we wanted to eat lunch at, it was already 1:30PM.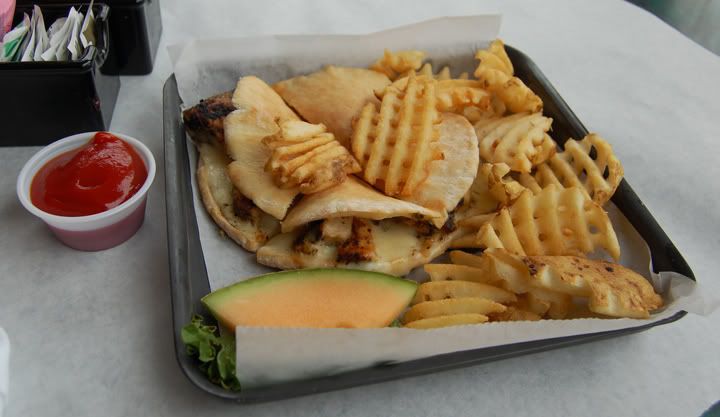 Lunch at Benjamin's in Galena; I had chicken pita melt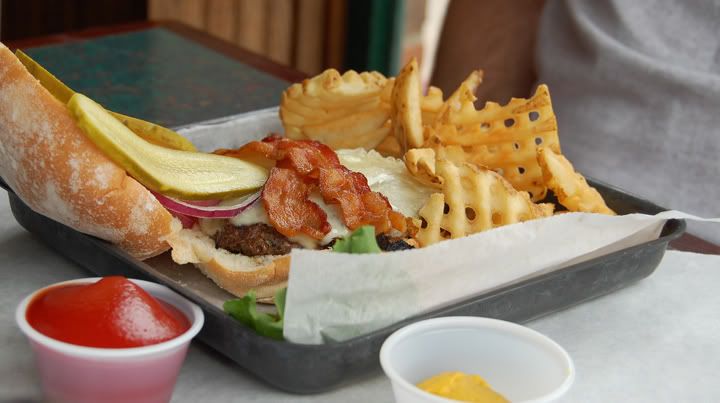 Mike had a bacon burger
Benjamin's - we picked this restaurant because we wanted to have a window view
We ordered our food and waited at least 20 minutes for it to arrive at our table. The place wasn't even that busy. Meanwhile the drizzle started outside the windows. I had some more nice roads planned after lunch and I was really hoping that rain wasn't arriving early. Lunch was pretty good, although even the pubs were not very cheap here. The drizzle didn't last very long and by the time we finished lunch it was pretty much over, so we decided to take a short walk. We stopped in at one store and then climbed a bunch of stairs to check out the view form the top. That was a workout, especially wearing motorcycle gear.
Climbing...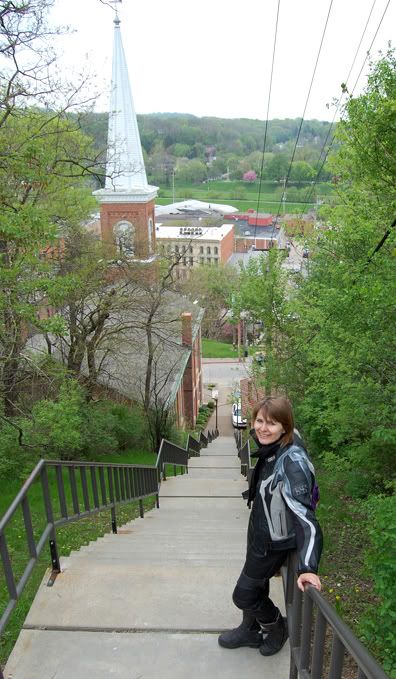 Even higher now...
The view from the top of the stairs
View of Galena from the top
Just like the good old days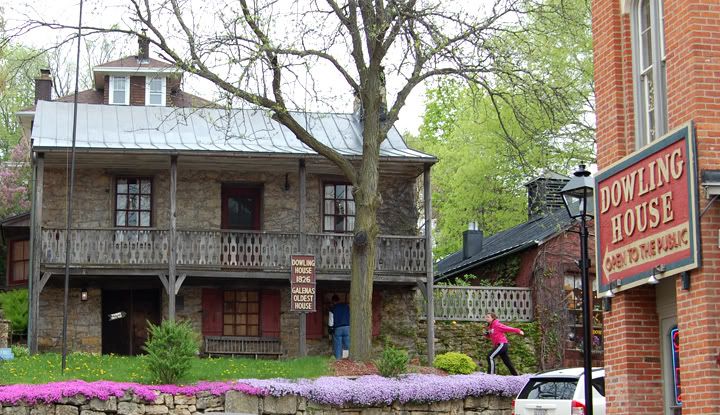 Galena's oldest house is now a museum; the Dowling House built in 1826
(For the ride report and road info, see previous post.
)