This is what I call temptation. The sun shining outside the window. The weather channel indicating that it's a balmy 70 degrees outside. Just one of those days that can't be wasted indoors, after all winter is coming and who knows how many more warm days we'll have before the snow flies.
Having only a few hours to ride this afternoon and not being able to go too far I looked at Streets and Trips and figured out an interesting route that headed in to the foothills. Since most small roads outside of town are dirt, I decided to do some exploring today in hopes of finding some cool dirt roads to ride near by.
A gravel road just 3.6 miles from home

I headed south then west. Within a few miles of the house I was riding a gravel road that was heading toward the hills. Unfortunately just before the road started to climb I arrived at a gate with a sign informing me to turn around. Apparently beyond the gate was private property. Too bad. The road looked really nice on the map.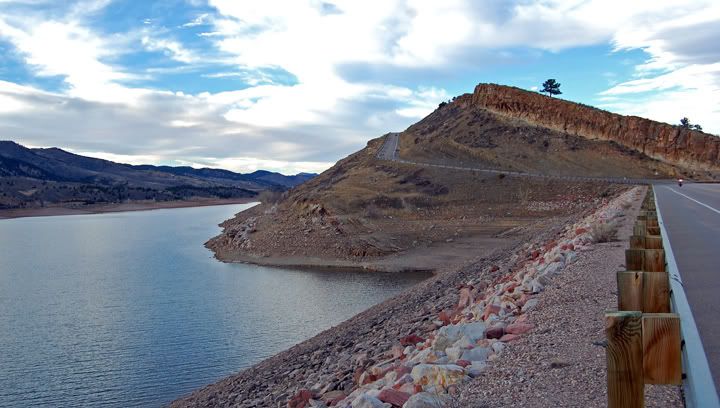 23, aka Centennial Drive, runs to the east of the Horsetooth Reservoir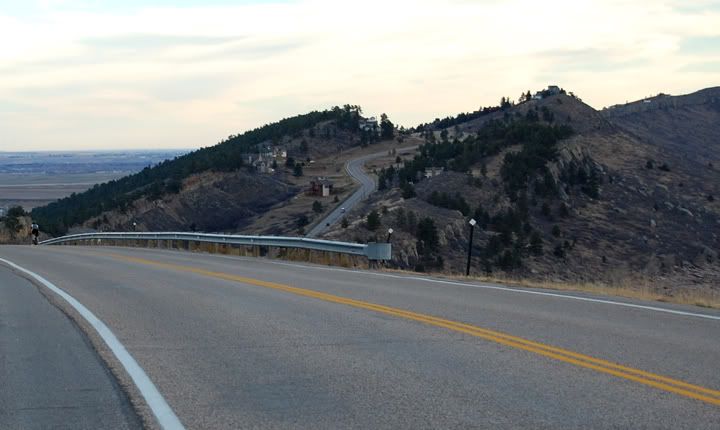 That's Centennial Drive up here and twisting in the background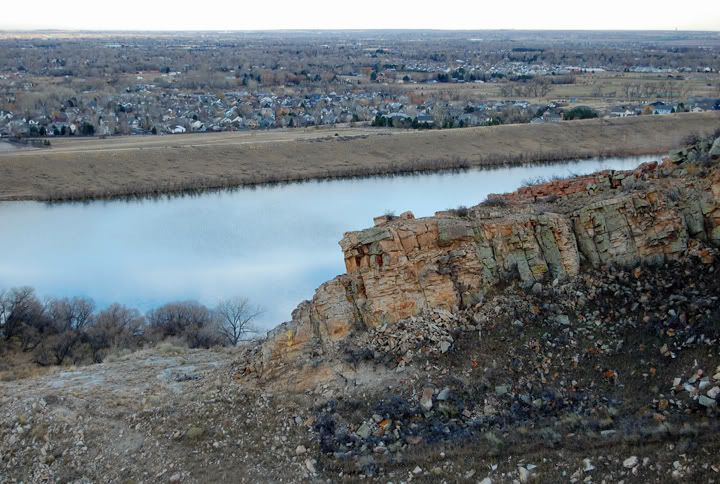 Looking at Fort Collins from Centennial Drive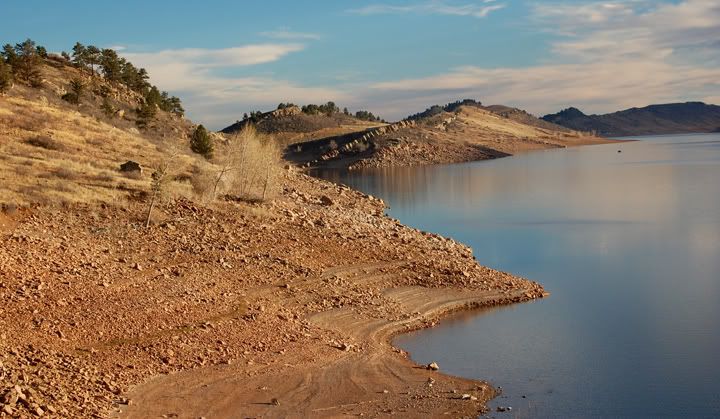 Horsetooth Reservoir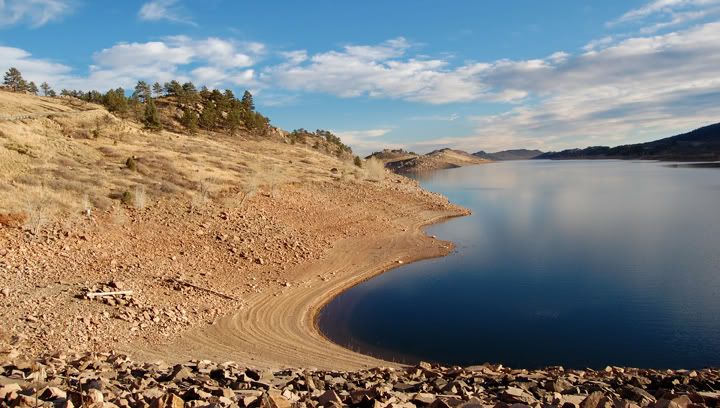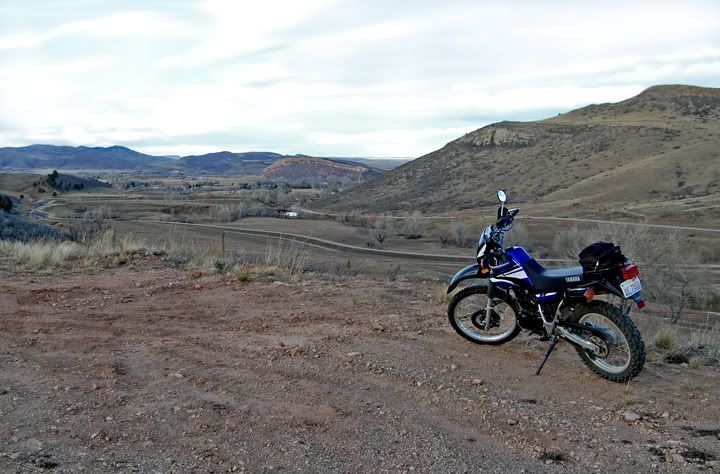 Just to the north of the Horsetooth Reservoir

Since I had no easy and quick way of getting to the other roads I wanted to ride, I decided to save the route for another day when I could connect the roads without having to trespass.
If I couldn't ride twisty dirt roads I at least wanted some scenery, so I took off toward the Horsetooth Reservoir. I haven't been on the Centennial Drive since this summer. Riding around the reservoir is really neat especially when the road starts to climb. Not only do you get amazing views of the reservoir from this road, but you also get to see the whole town of Fort Collins. Not too many cars out today, but plenty of motorcycles and bicycles.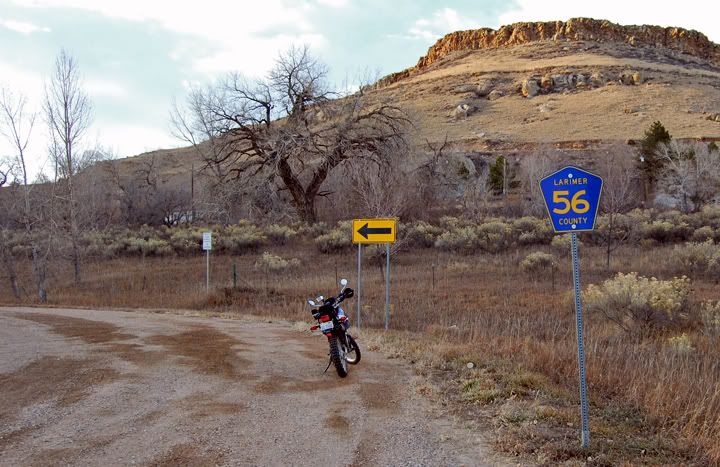 This road was only 1.5 miles long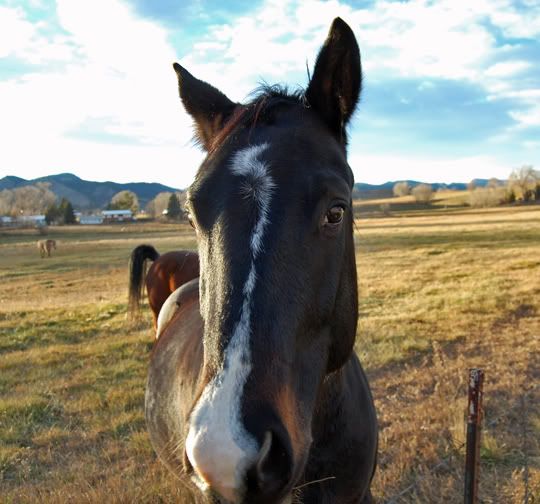 Some friendly four legged residents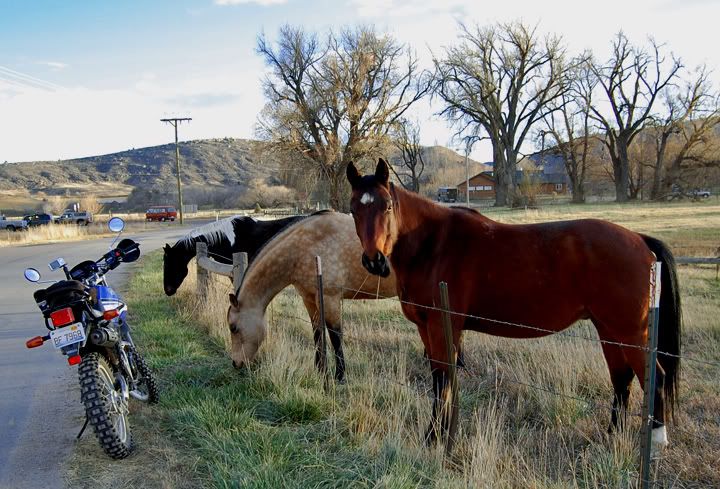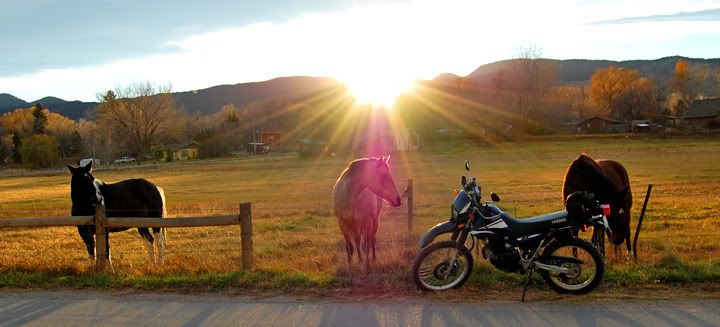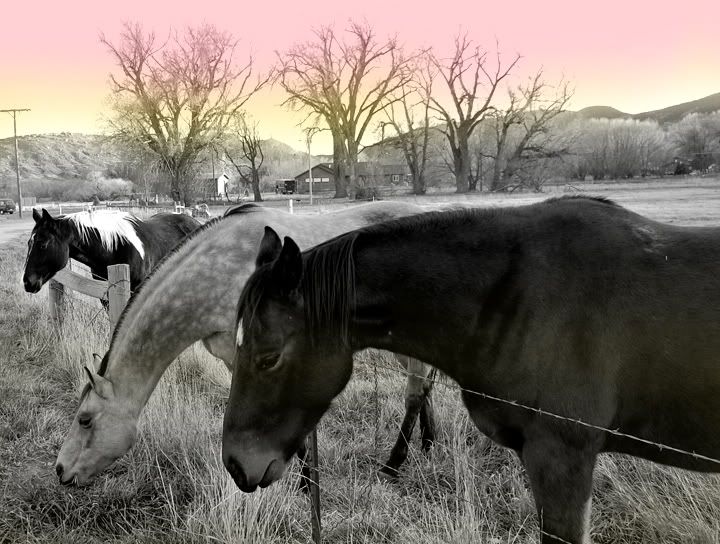 Playing with Photoshop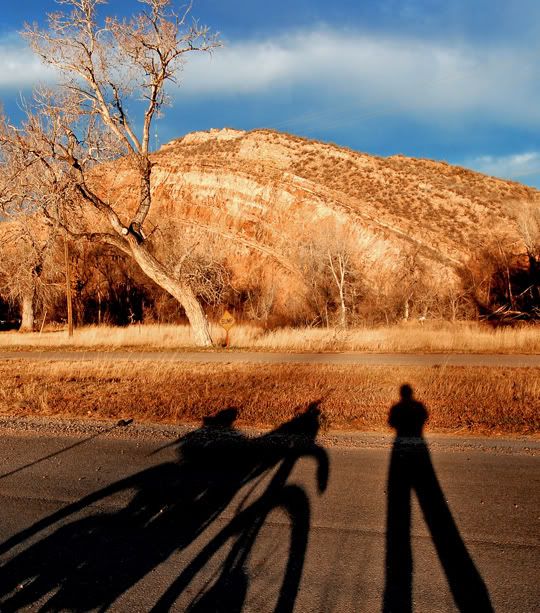 Playing with shadows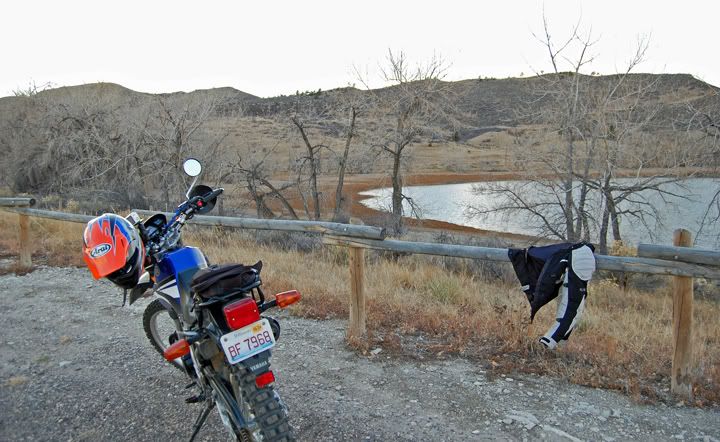 Taking a break at one of the many nature preserves around town
I rode a few more roads Northwest of town, did find some dirt roads, but nothing exciting. Also found quite a bit of dead end roads, private roads, and roads that just looped around and brought me back to where I started from. In all I rode 50 miles today and my ride ended with a beautiful sunset. So beautiful, I had to pull over and take some pictures of it.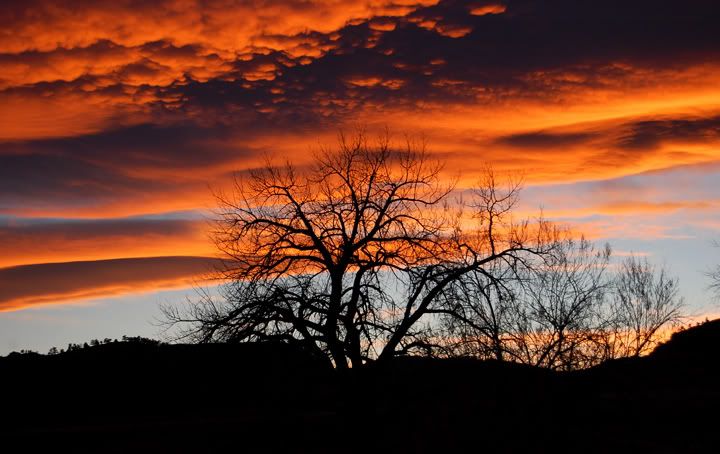 The ride ends with a spectacular sunset