Tomorrow we leave for an 11 day - 3,220 mile trip that will take us through 11 states. The purpose of this trip is to visit with family, eat a turkey and also bring back more of our stuff from Illinois.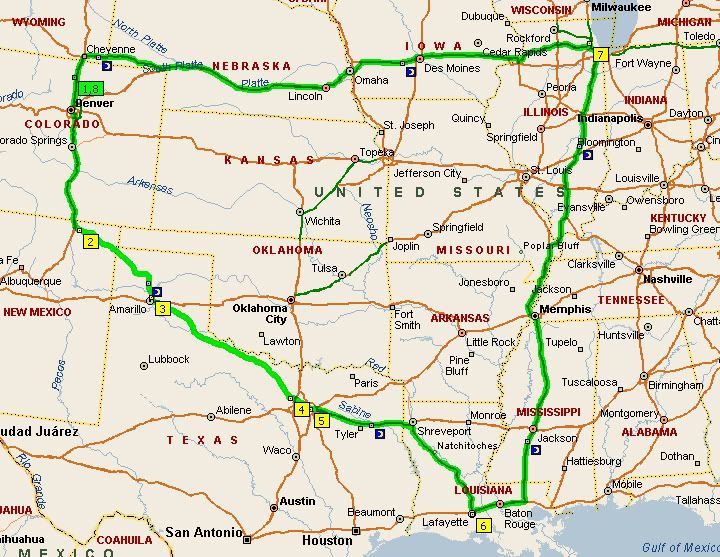 Our route: 1st stop LA - 2nd stop IL
Even though we're bringing the trailer on this trip, we're unfortunately not bringing the bikes. The trailer is going to be used for hauling the rest of our stuff from Illinois to Colorado.
Happy Thanksgiving everyone!