Today was a day of chores and getting ready for our Thanksgiving trip. By 3PM I felt that I had a good handle on things and decided to head out for a short ride. The high temp was 57 degrees today but by the time I started riding it was already cooling down. The sun was setting tonight at 4:37PM, I didn't have too much time and couldn't go far. I had a road in mind, I've passed this road before and it looked unpaved and my Colorado atlas showed it as a major gravel road.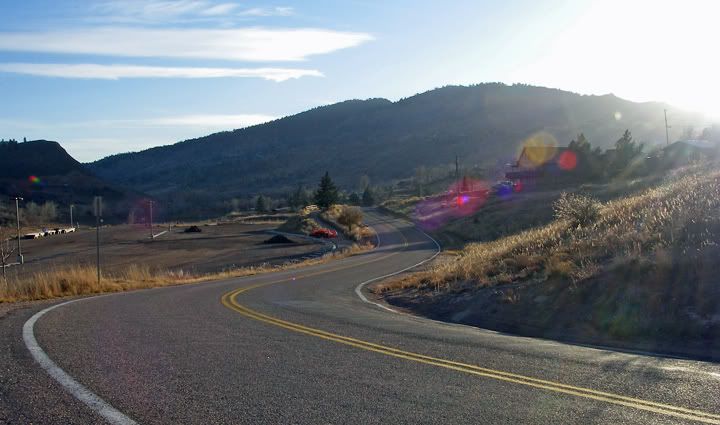 25G also known as Shoreline Drive
Lots of houses with a views of the Horsetooth Reservoir on 25G
I headed out but I got side tracked by another road, 25G, which was paved and ran on the west side of the Horsetooth Reservoir. There were nice curves here and scenery but just like on the ride I did earlier this week, sooner then later I ran in to a sign stating that the road is now a private road. I turned around and continued southwest on 38E arriving at the road I was looking for; County Road 25E. I think this area is known as the Redstone Canyon.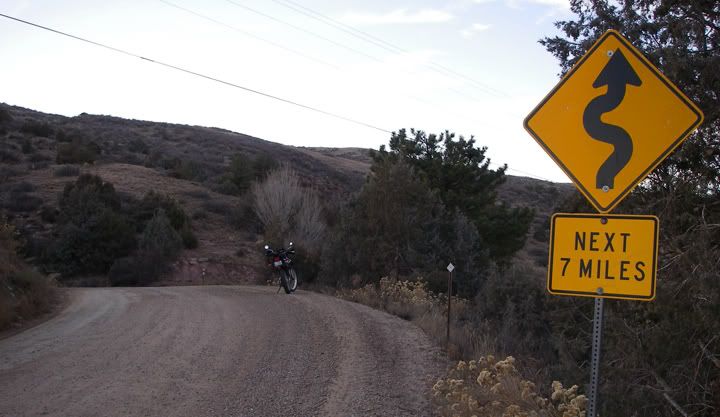 At the beginning of 25E I see this, which is always a good sign
Deer hanging around
It's open range here, some of these cows were in the road but moved to the grass when they saw me coming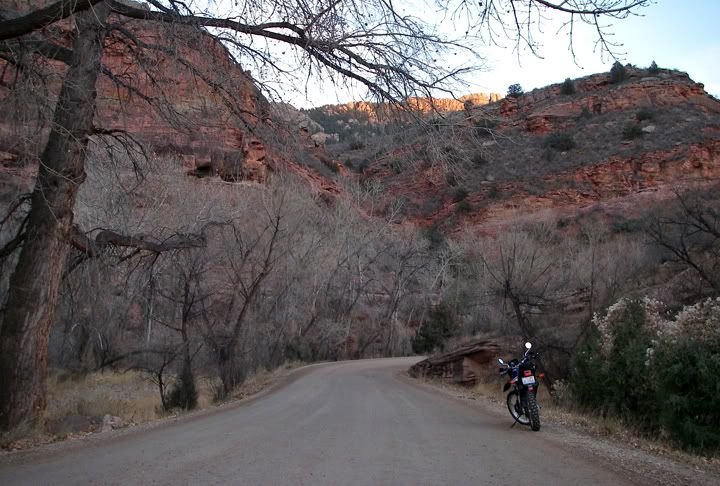 Redstone Canyon
This road looks like it used to be paved long time ago, in a few places the pavement looks really good, but the majority of the road is covered in a thin layer of gravel, the pavement underneath all beat up or nonexistent.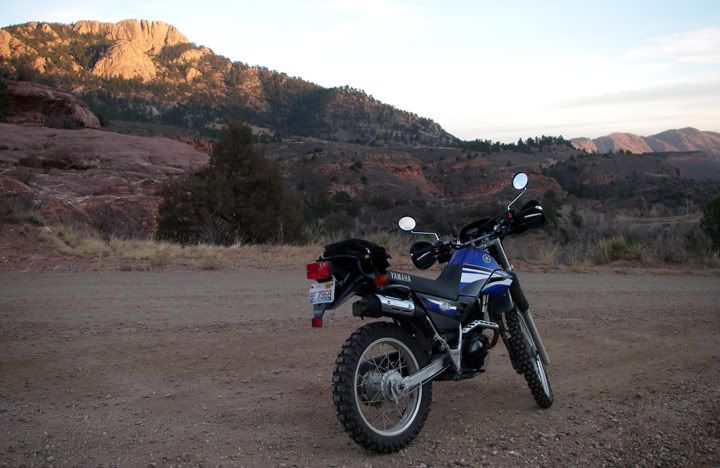 That peak on the left is Horsetooth Mountain
More red rocks, washed out in the picture by the setting sun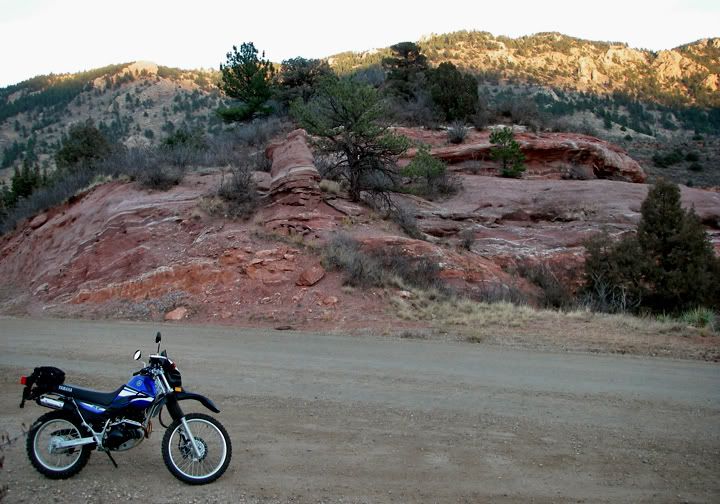 County Road 25E is about 9 miles long, I only rode about 4 miles of it. As always, I had to stop and look around, admire the scenery and take some pictures. I really didn't want to get caught riding after dark, the deer are bad out here and on this road there were already small heards of deer hanging around in the fields and near the road.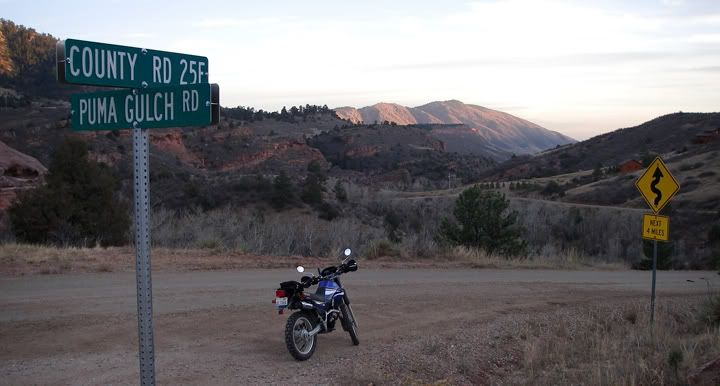 I turned around here

The road continues north, I'll have to comeback and finish riding it some other day

That's more like it, less houses and more scenery, I could live out here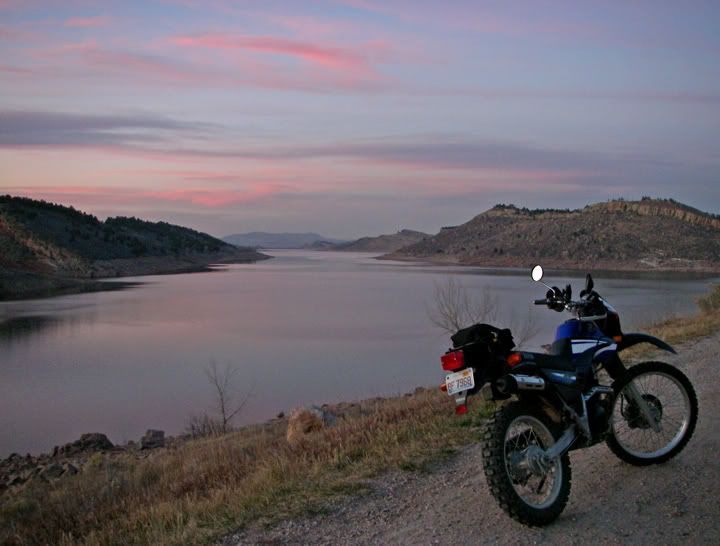 My last stop of the ride, the Horsetooth Reservoir just after sun set
So right when the road and scenery got really interesting, I turned around and headed back. Total mileage for today, 32 miles.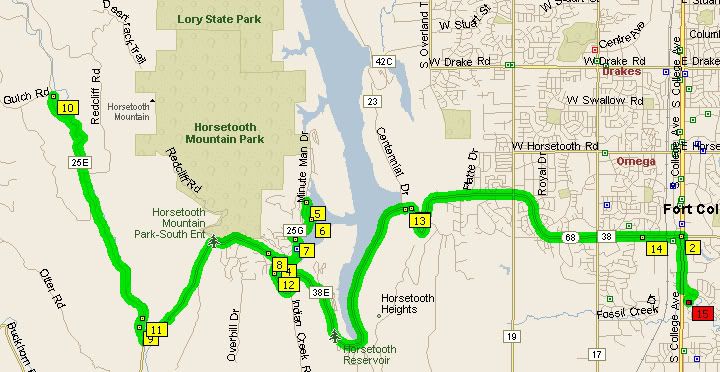 My route today was 32 miles round trip