Peter and I left Tawanda at about 8:30AM central time, we were in no real rush to get home as long as we got back sometime tonight. It was foggy and cold in the morning, but then the sun came out and it was a beautiful day, sunny, the temperatures never got too much over 80 degrees. The route was about 200 miles of back roads and 500 miles of interstates. First we took 6 West all the way to Kane, PA. This road only got nicer the further west we traveled, brand new pavement on the last leg, although some construction too. Then we grabbed 66 South which traveled though a forest, a nice winding road, not too much traffic until you get close to I-80. From there we slabbed it on I-80 West.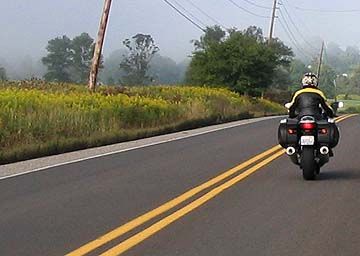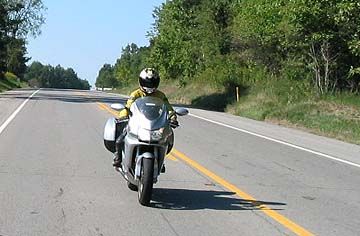 Getting home took a little longer, we made a bunch of stops early in the day. But in the afternoon the interstate miles went by quickly. The sun went down near Toledo, Ohio and we rode though all of Indiana in the dark. Just after midnight near Chicago we pulled over, Peter was heading towards Chicago and I was heading towards the suburbs. He wished me a happy birthday, it was September 12 now. I ran in to some heavier traffic and major construction, arriving home at 1AM Monday morning.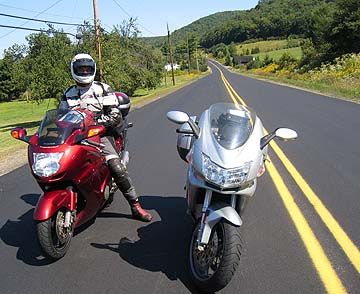 Day two was definitely harder then day one, but still significantly better riding the ST3 then the 954RR. On Monday morning I went to work, no major aches or pains. It didn't feel like I had done 1400 miles in two days at all. So now the question is, will this bike be reliable. I shall see as I continue to put the miles on and I'm going to cross my fingers that nothing else breaks on it.