My Acura RSX Type S, now with 34,500 miles, needed new brakes. I requested a loner car while my car was being serviced and I received a 2006 Acura TL, sweet!
I found the black beauty in the parking lot, I opened the door and entered the vehicle; the smell of new leather filled my nostrils, I love that smell. I turned the ignition key and the dash lit up in red, white and blue. The interior of the car was nicely decorated, black leather seats and door panels, brushed silver trim and carbon fiber accents.
I looked at the shifter. I had an option: Do I drive it in manual or automatic? Traffic was still heavy and I had about 20 miles to go, I chose automatic. I hardly ever drive automatic cars, the first few minutes it's always interesting and I'm getting used to it, pushing in the imaginary clutch and reaching out to shift gears. The 258-horsepower V-6 VTEC engine accelerated quickly, and I was playing around with the navigation system, the screen was huge. I wish I had one of those in my car.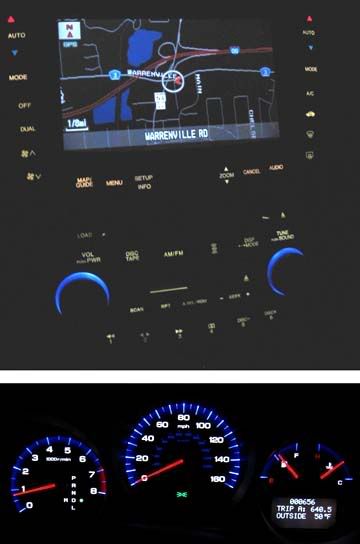 The following day I tired out the sequential SportShift, which was inspired by the transmissions used in Formula One(R) race cars. Sequential SportShift allows the driver to shift the forward gears semi-manually or enjoy the shifting ease of a conventional automatic. This was my first time driving a car with SSS. Well, it felt silly to me. I like the clutch, I like to shift gears, I like to release the clutch, push the gas pedal and squeal my tires, I like to be in total control of my vehicle. I didn't feel like I was in total control of the TL. Was this the lazy man's stick? And is this a new trend or it is here to stay? Are the manual transmission cars with clutches going extinct? I hope not, I really enjoy my stick. It was good to get my car back. I can smell the leather, just not as strong. Three years later and I still really, really like to drive my car, even compared to something newer and more expensive.