Today's mission was to take some pictures of the fall colors before they completely disappeared. The colors peaked last week, but there were still some decent colors if you knew where to look. I started out at Lowden State Park, near Oregon, IL where the predominant colors were shades of gold, yellow and orange. This morning was not as cold as yesterday, but there was a bit of wind and there were more clouds then blue skies.
Lowden State Park, Oregon, IL
At the park I ran in to a couple riding an Adventure KTM, we chatted for a while. They knew of me from ST.N and my website. We talked about trips, the great west and bikes. It's always cool to run in to people that really tour.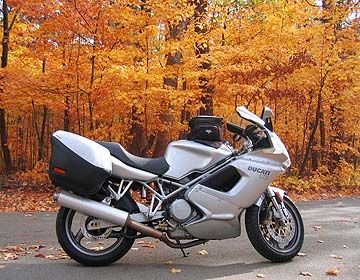 Rick and Diane were supposed to meet me in Mount Carroll for lunch so I took off toward Dixon to take more pictures before heading out West toward Iowa. A couple hours later I got a voice mail from Rick, they turned around and went home, he wasn't feeling very good.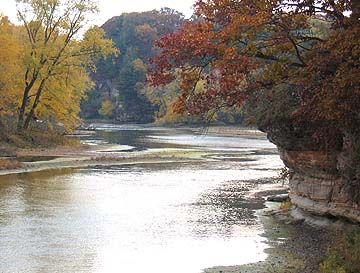 Rock River
I took 64 West but only got past Mount Morris. The sky was dark in that direction and I noticed it started to sprinkle. There was rain on the way and if I continued west I'd surely run in to it. I turned around but the clouds decided to chased me all the way back to Oregon, continuing to sprinkle.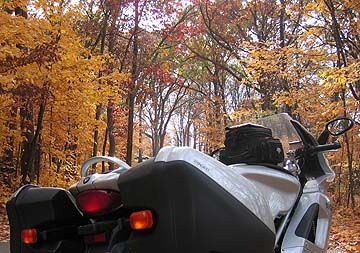 I pulled over along RT 2 a few more times for pictures and made my way home via 72 stopping at the mCDees in Genoa for a really late lunch early dinner snack. Lately I've been really craving those McNuggets with BBQ sauce, I can't seem to get enough of them. As I sat and ate my nuggets, I saw the Adventure KTM go by on 72. What are the odds of that?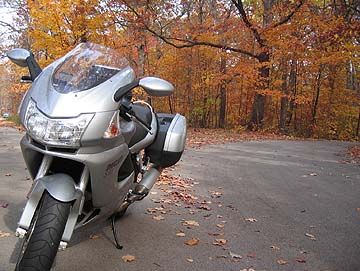 I finally put on my layers, today's high temperature reached the upper 60's but now they were starting to fall again. I arrived home just after sunset. It was actually really warm in the suburbs. I parked the ST3, which now had over 5,000 miles.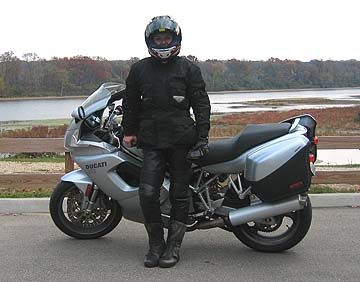 Then I took the 954RR out for a spin, the wind was starting to pick up again, 20 minutes later I was back. One of these days I really need to take the 954 out for a longer ride.