No, not spare tire, flat tire, as in no air.
So the weather has been really crazy here lately. It snowed yesterday morning, then the temperature got in to the mid 40's by the afternoon and the snow melted. Then overnight the temperature dropped to 10 degrees and today the forecast called for a high of 21 degrees. In the morning I came to find out that almost all the air magically disappeared from one of my tires on the Acura. Did I have a hole in the tire?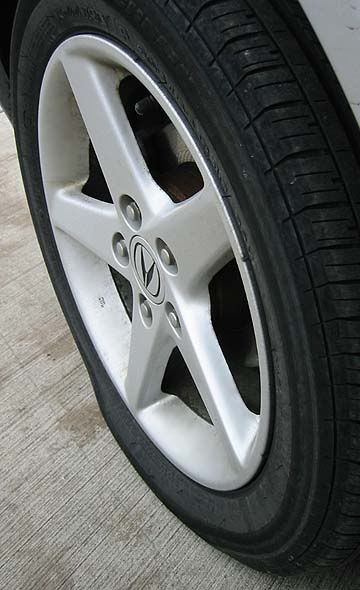 I checked the pressure three times and I got a reading of 0 psi. There was no air in my tire? I filled the tire up using my mini portable air compressor, the car manual calls for 31 psi in the back tires. It took 10 minutes, but it was filled. It's nice having a handy thing like that around, I think I'll keep it in the car from now on, just in case.
I checked over the next few days and the air is still in the tire, so I think it was the crazy temperature fluctuation, and probably the tire was a bit low on air anyway.