Caterpillar is one of our customers, the company I work for makes harnesses and connectors for all kinds of vehicles. We just had a new guy start in the transportation department, so they wanted to take him down to Peoria for a visit with Caterpillar. Remember this thing?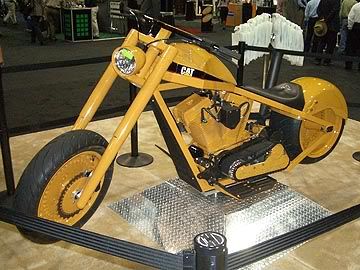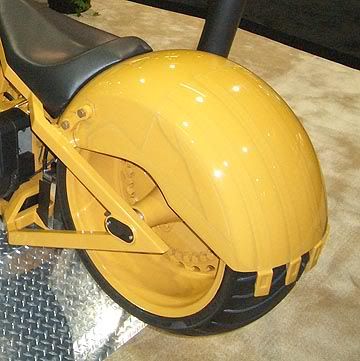 Paul Jr. calls "the toughest bike built by Orange County Choppers." The bike features many unique characteristics that you can also see on Cat machines, including Grade 8 bolts and other hardware, sprockets, bucket teeth, and a Track-Type Tractor exhaust.
Horsepower: 150 HP
Operating Weight: 680 lbs.
Top Speed: 140 mph
Color: Cat Yellow