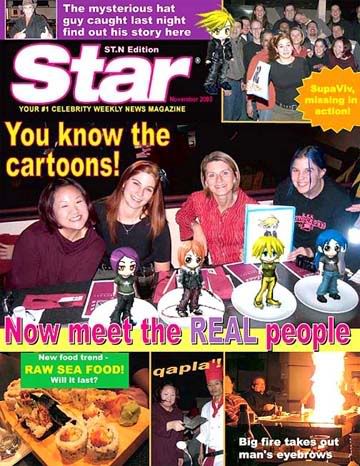 Since Bluepoof
bluepoof.com
was in the Midwest again, another dinner was organized for the ST.N group at the Tsukasa of Tokyo. There was a big showing this time, three tables full of hungry and thirsty sport-tourers. Four brave souls even rode out there, I think it was in the low to mid 30's that night.
The food was awesome, the company even better. Last time I was there I had the garlic shrimp, so this time I tired the sesame scallops. I think next time I'll have the try the teriyaki chicken, I had a piece and it was yummy. This may be the best fried rice I've ever had.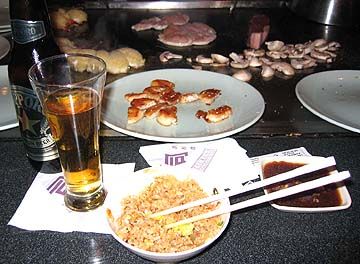 After stuffing ourselves with great food and also getting our fill of sport-touring stories, it was time to go home. Again, we closed the place down.