We woke up to crisp temperatures, after some coffee and food we started unloading the bikes.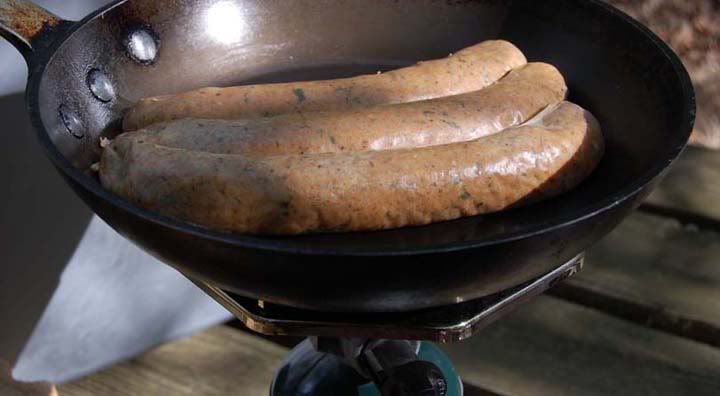 Breakfast: Mike brought Boudin from Louisiana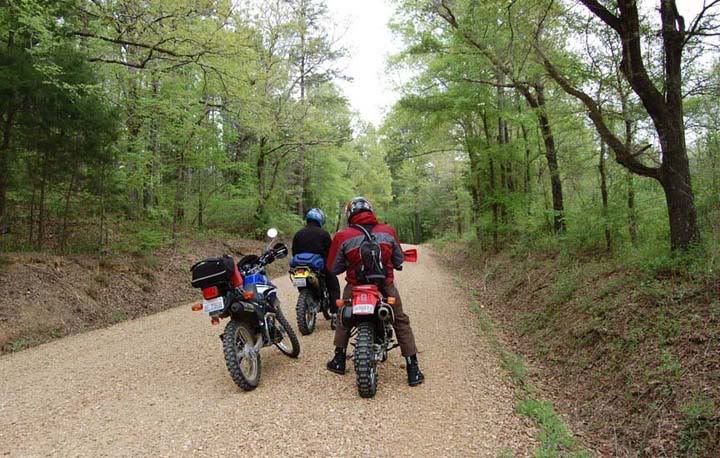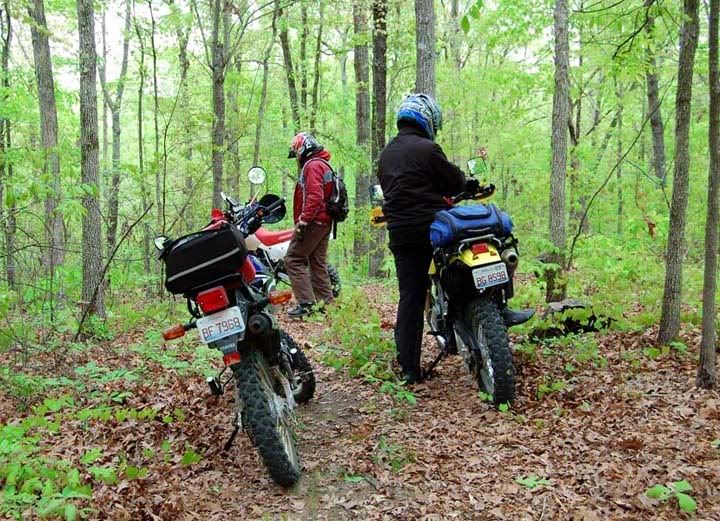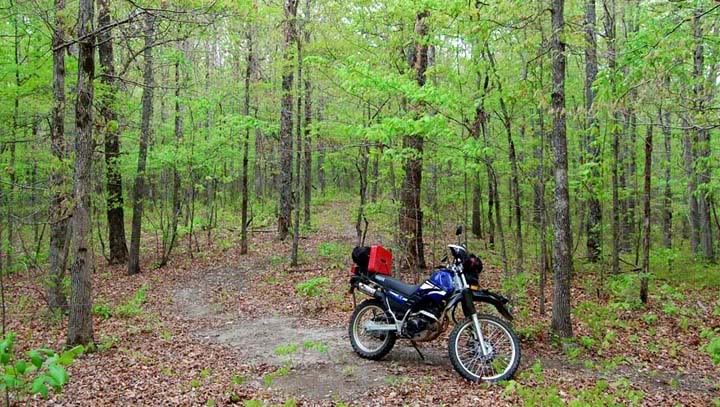 We did some gravel roads and some forest trails today, just kind of checked out the area to figure out where to go tomorrow.
It was a cold day, in the upper 40's, low 50's, with a late start and no lunch, we got back to the camp site for an early dinner.
Mike pre-prepared all the meals and had them frozen, we just needed to heat them up.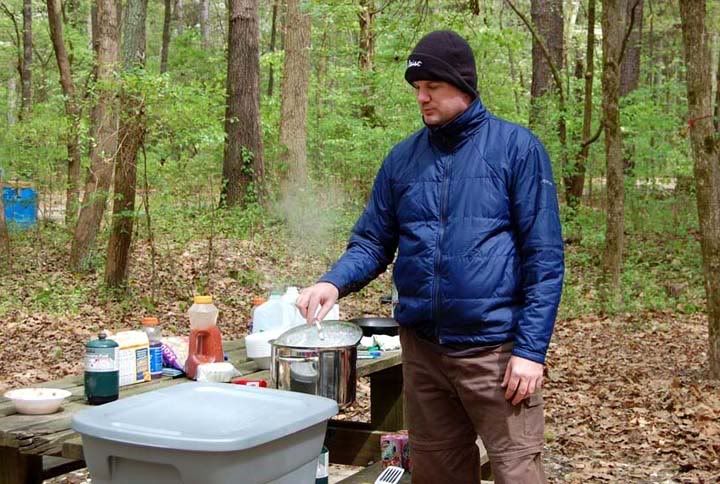 Our cook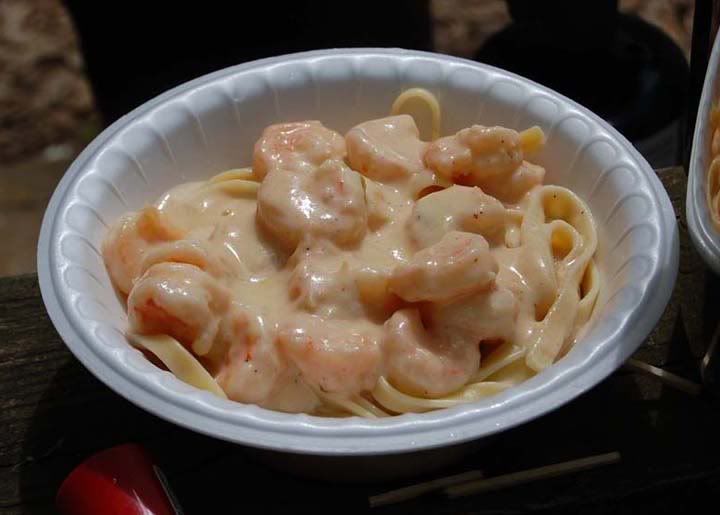 Our dinner tonight: shrimp and pasta
Our camp site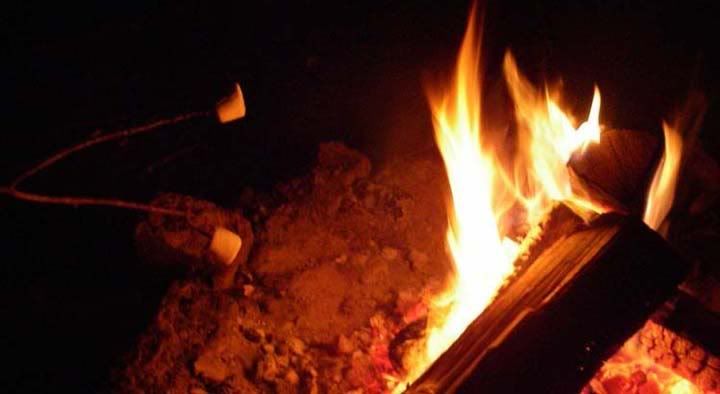 The fire felt good as the temperatures plunged in to the 30's again.