My friend Jay and I left work early so we could get an early start. By 3PM we were on the road heading to Mississippi in a borrowed pickup truck arriving at the
Wall Doxey State Park
in North Mississippi around midnight. Surprisingly Mike was coming from Louisiana and he arrived 5 minutes before us. We set up our tents and by 1AM we were ready for bed.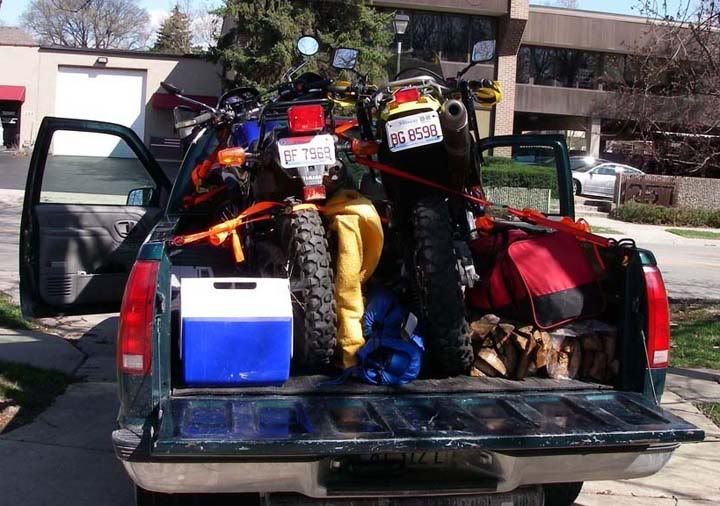 My driveway, my XT225 and Jay's DR650, ready to go
It was a cold night, in the mid 30's, we had an electric hook up which meant we could use the electric blanket. This weekend will unfortunately be cold and the next few nights are supposed to be even colder than tonight. I wasn't looking forward to any more cold weather, I was hoping for more seasonal temps, the overnight temps should be in the mid 40's right now.