We didn't have any plans today, just to be home at the end of the day. We picked some random roads heading west.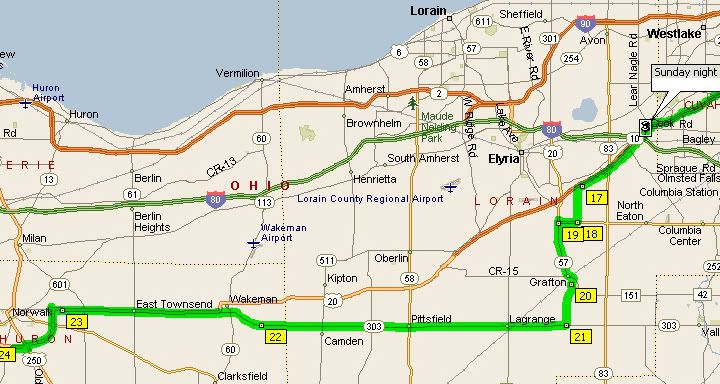 303 ended up being a very nice straight road through the country with no traffic

Waiting for a train to pass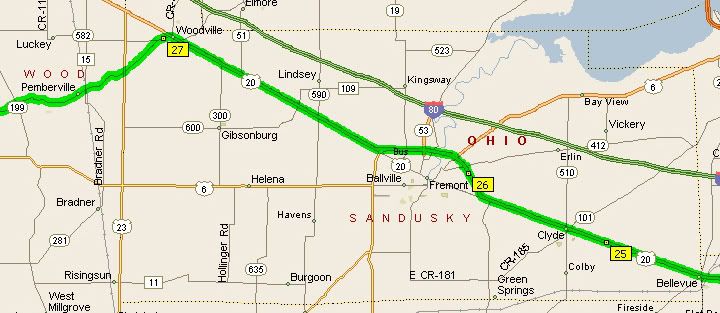 20 was a 4 lane highway, boring but fast, we took an exit at 105, a nice river road with a lot of curves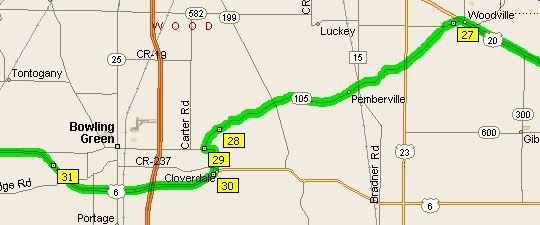 105 was the best road of the day

6 and 24 had lots of traffic, I'm sure there were better roads to take
24 east of Fort Wayne, IN was a two lane road, packed with traffic and many semis; 24 west of Fort Wayne, IN was a 4 lane highway with no traffic, I'd ride that section of it again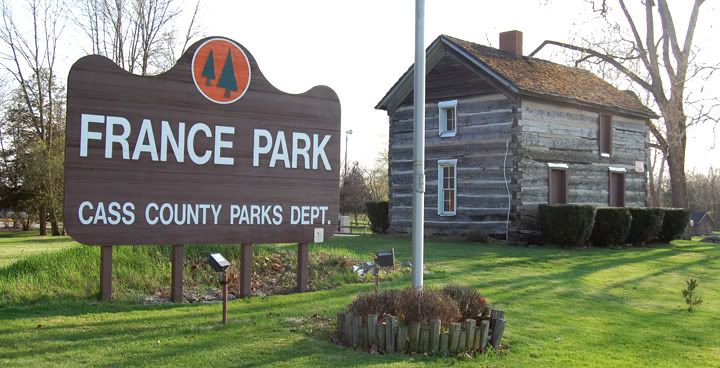 My friends Rick and Alex took off for home after lunch. Mike and I were not in any hurry and saw this park on 24 near Logansport, IN. We decided to stop in.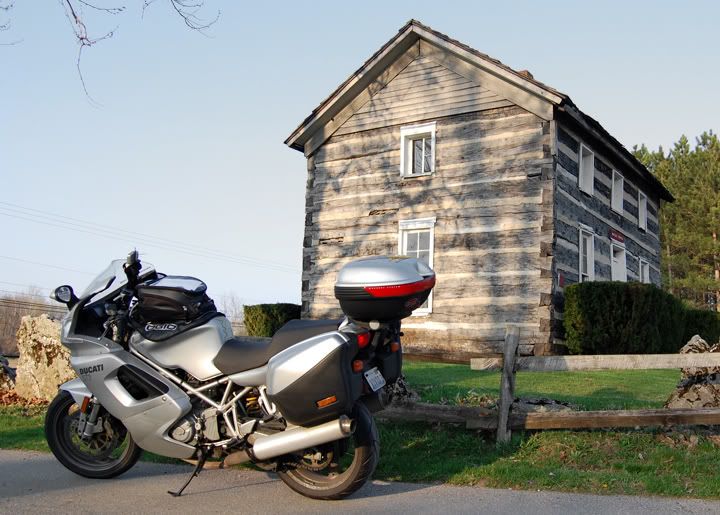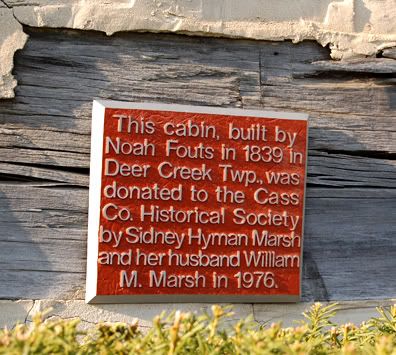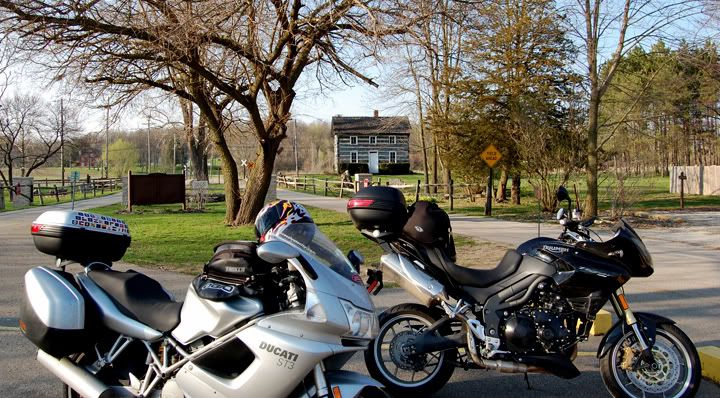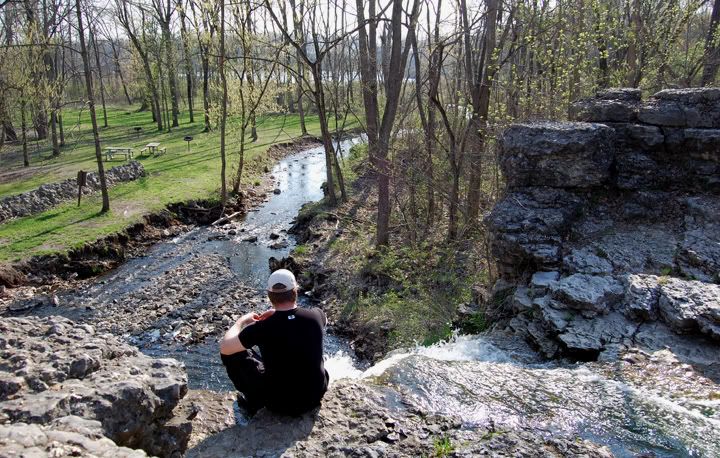 Great view from the waterfall at France Park

This place was a nice break from riding. Once we got to I-65 we jumped on the interstate, it was already dark. we rode 462 miles today.