Today was the day. This is what we rode here for, the lunch at Denny's Beer Barrel and Pub. But before lunch we wanted to do a short ride. I rode some of these roads two years ago, on the first Big Burger Run. Last year I was too tired to ride the loop before riding the 550 miles home. So this year I was really looking forward to the morning ride. The route I planned was a simple and only about 95 miles long. One of the roads I've been on before the other road was recommended and supposedly was very scenic.
Our morning loop: I-80 to 153 to 555 (great road) to 120 to Wykoff Road (another great road) to 1011 to 879 to lunch. On the way back home we took I-80 to 153 to 255 but continued north this time.
Unfortunately, the rain was on it's way and even before we managed to get out of the parking lot it already had started raining. The rain was light and didn't spoil our fun, at first, but once it started to come down pretty hard, it was no longer a good time.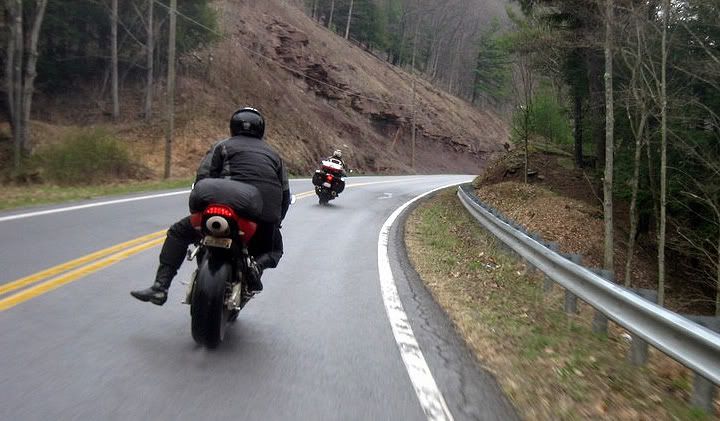 Rain on 555, there are elk here, but we didn't see any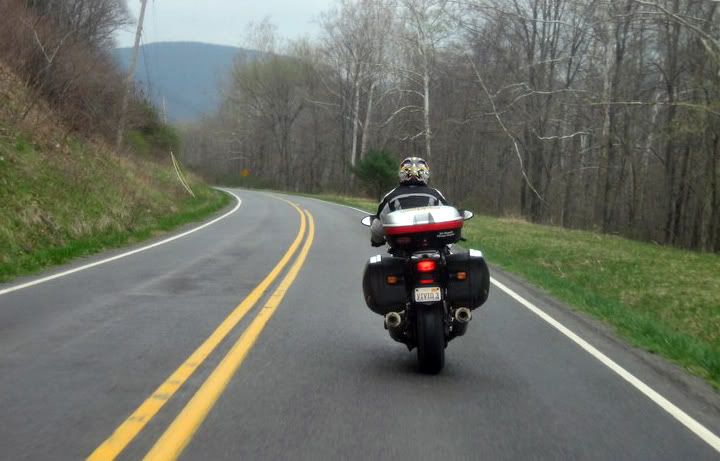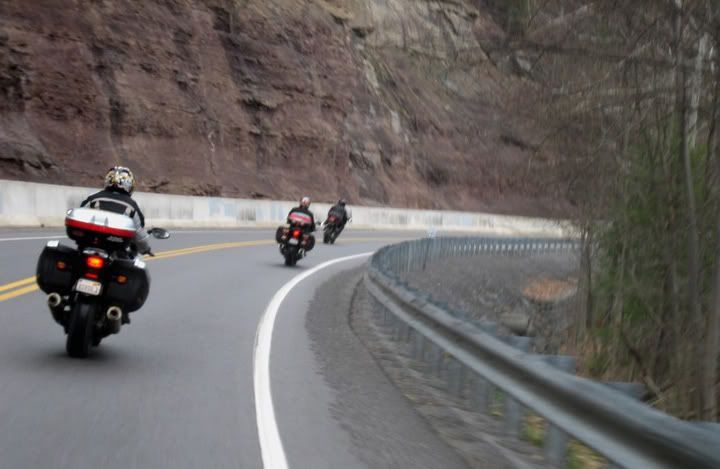 The above three pictures were taken by my friend Jay from his bike as we rode 555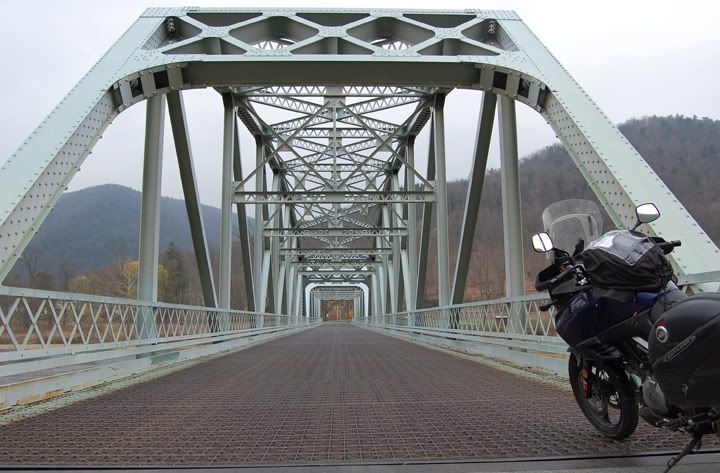 The beginning of Wykoff Run Road at 120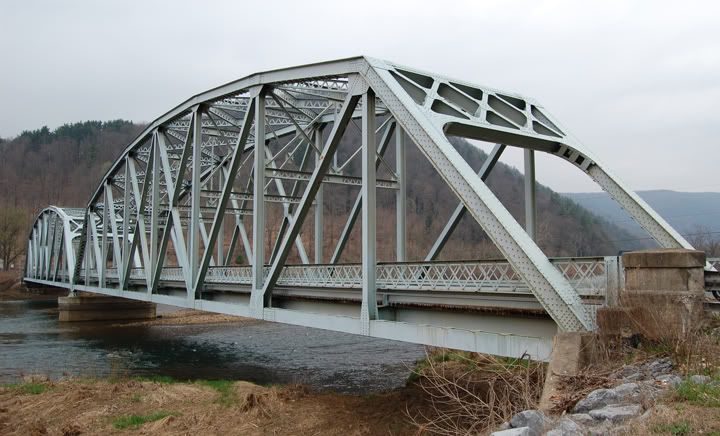 The Wykoff Run Road bridge is pretty neat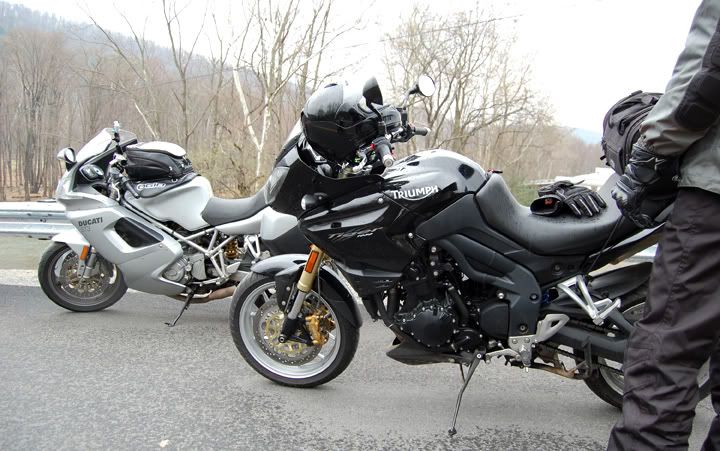 Three hours later we arrived at the lunch spot, but we already suspected with the rainy weather, many people would not be showing up today. The majority of the people that were here, were riders who rode from further away, there were also a few day trippers, but not as many as the last two years, where we had around 150-200 bikes. And no one ordered the 15 lbs burger today. Lunch was still a lot of fun and a few prices were given away.
Gassing up before going to lunch, I don't look really happy do I? It's the rain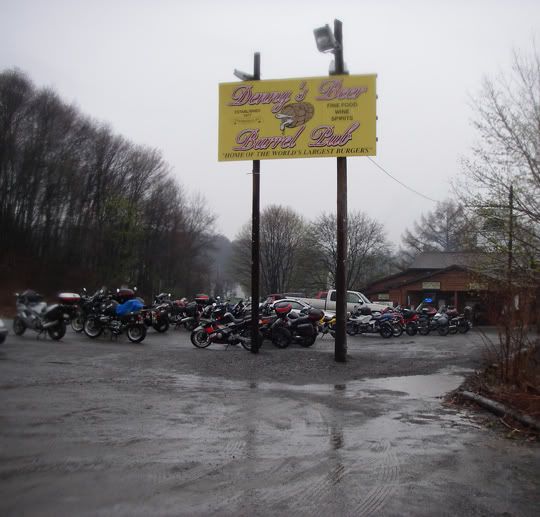 Parking lot at Denny's Beer Barrel Pub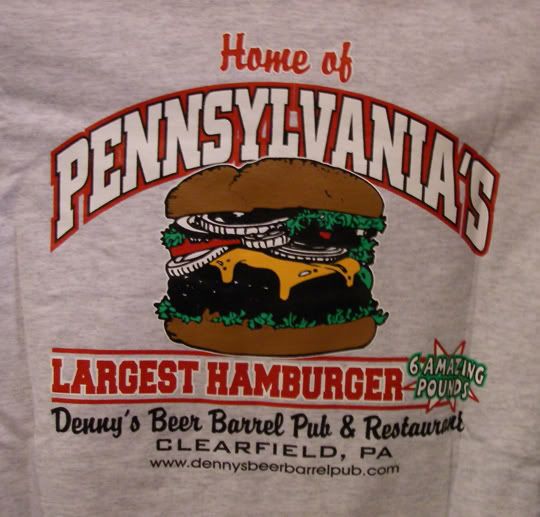 Mike won this t-shirt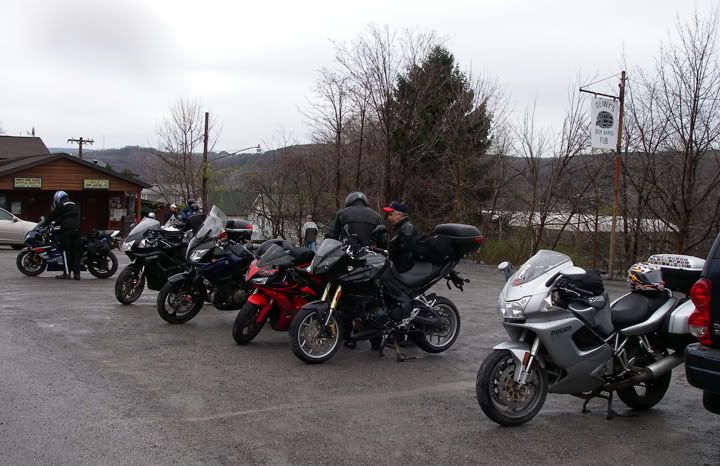 After lunch we were one of the last people to leave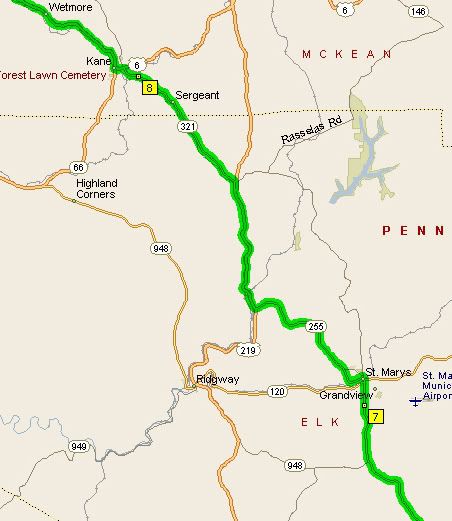 Heading northwest: 153 to 255 to 321 to 6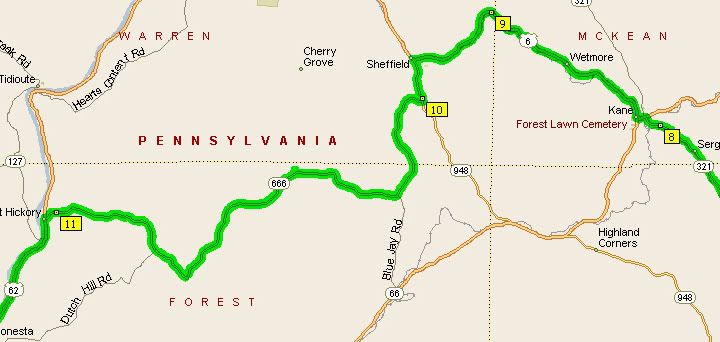 321 to 6 to 948 to 666 to 62
- I read good stuff about 666 on the net, I'm sure it was a good road many years ago, it was very broken up with pavement missing filled in with gravel, much better for my dual-sport then my street bike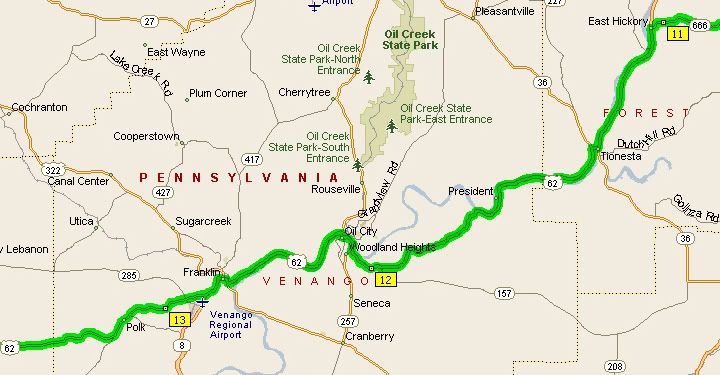 666 to 62, my favorite part of 62 is the section north of here, from Warren to Tionesta

358 turns to 88 in Ohio, there are a few nice curves in PA on 358, not many curves on 88 in OH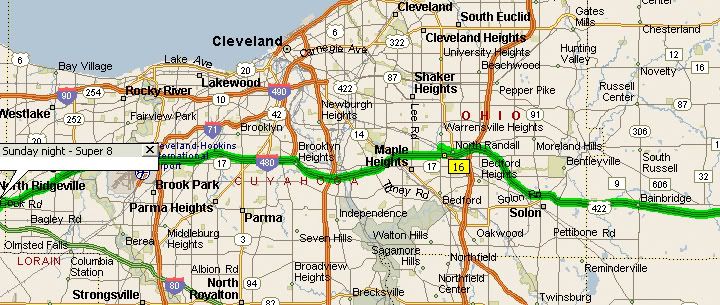 528 to 422 to I-480, we stayed the night in North Ridgeville, OH
We did 361 miles today.