It's the middle of summer but between motorcycle riding and maintenance, there just doesn't seem to be enough time to get a good hike in. With the tires on the ST3 all warn out, the tires on the 954RR pretty much gone too and having just done a dirt ride, today was definitely a good day to go hiking.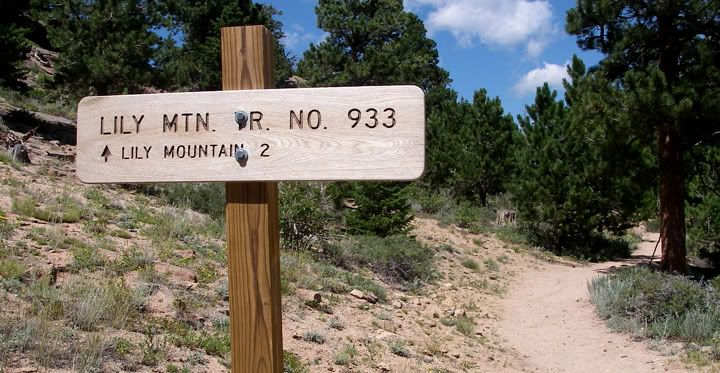 The beginning of the Lily Mountain Trail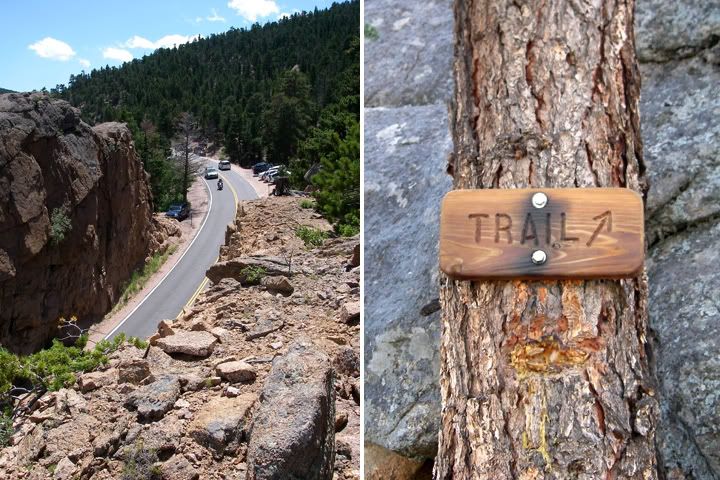 Looking down at highway 7 (left), near the summit a sign for the trail (right)
The trail, this is still close to the trailhead
Since I haven't hiked much lately I wanted to do an easy hike. I especially like hiking to the top of mountains, because of all the amazing views at the top. Lily Mountain Trail was a short trail that climbed to the top of a small mountain by Colorado standards - it was perfect!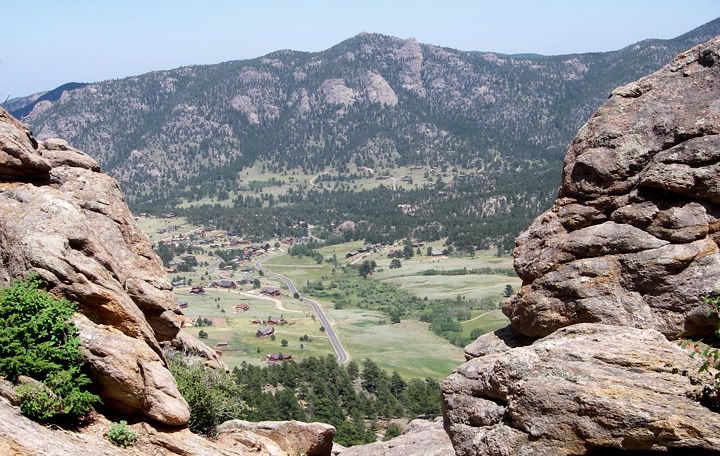 I think that is the Fish Creek Road down there
Some cool dirt road with many switch backs
Getting closer to the summit now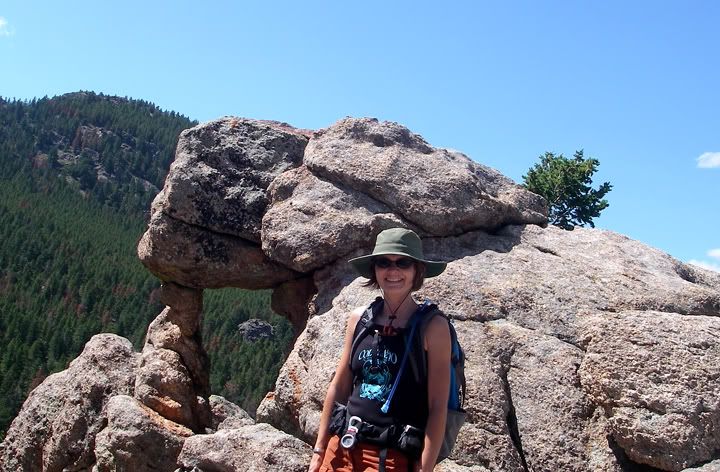 A neat rock formation
According to the internet the trail is just 1.7 miles from the trailhead to the summit of Lily Mountain. According to the sign at the trailhead, it is 2 miles. The Lily Mountain trailhead is located along highway 7 just south of Estes Park. The trailhead doesn't have a parking lot, parking is allowed on the side of the road.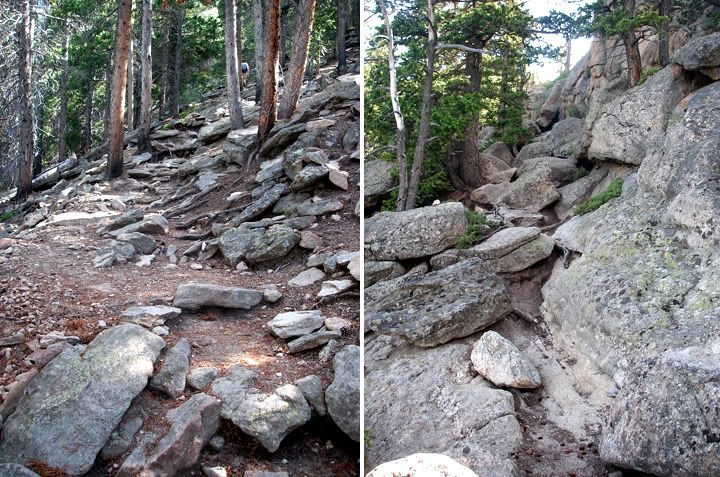 The trail got rocky at times (left), the scramble to the summit (right)
On top of Lily Mountain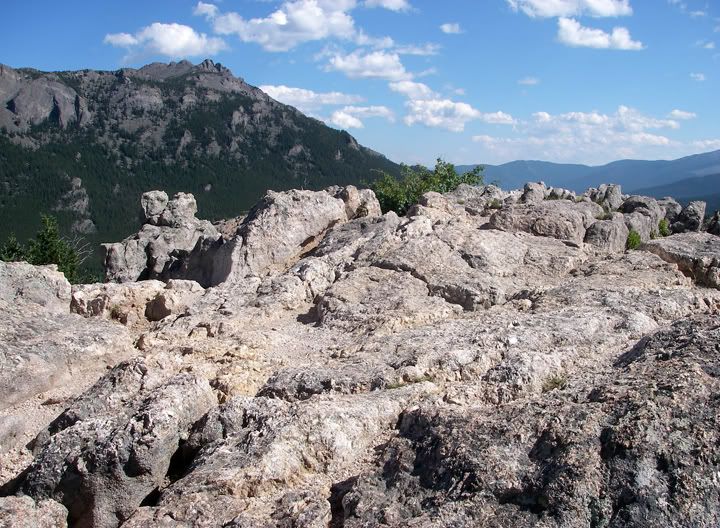 This rock is pretty much most of the summit
Great scenery from the top of Lily Mountain
The beginning of the trail travels up and down. The last mile is a steady climb and to reach the summit requires a bit of scrambling over some large rocks. I haven't been to the top of too many summits, but this one so far was the smallest summit - area wise.
I hung out on top for a bit, just taking in the scenery and enjoying the sunshine. It was a beautiful afternoon, with no clouds, no threat of lightening. The hike down was a lot quicker than the hike up.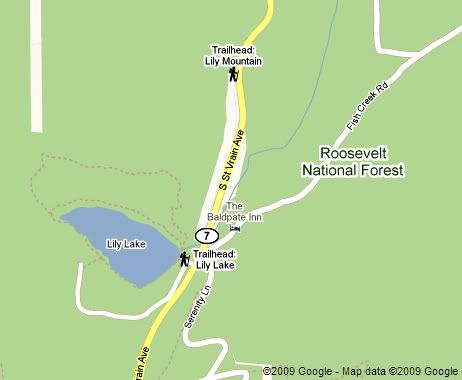 The trailhead for Lily Mountain is just north of Lily Lake Trailhead
Lily Mountain Trail
Difficulty: easy/intermediate
Total miles: 4
Summit elevation: 9,786 feet
Trailhead elevation: 8,780 feet
Net elevation gain: 1,006 feet