Sandy and I met up in Williams Bay, WI in the early afternoon at this place I call the "igloo".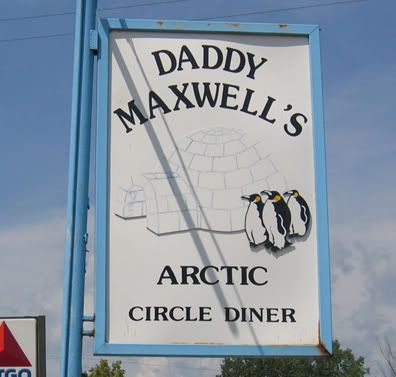 When I got there, she wasn't there yet so I grabbled a vanilla milk shake and waited outside, what a great day. It was supposed to be in the high 70's today and sunny but it felt a little warmer. Passing some thermometer's confirmed it was in the low to mid 80's.
Two red ducs at the Arctic Circle Diner
From there we headed to the only twisty road that I knew nearby, Snake Road in Lake Geneva. We went looking for more twisties but only found straight roads. In Delavan we stopped for some pictures of the plastic giraffe.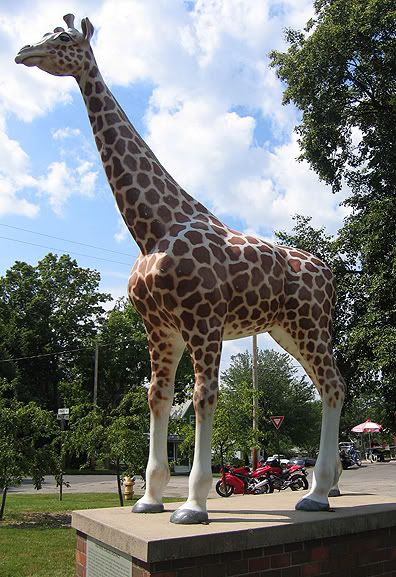 Duc, duc, giraffe
Ducati Monster and Ducati Super Sport in the most popular color - red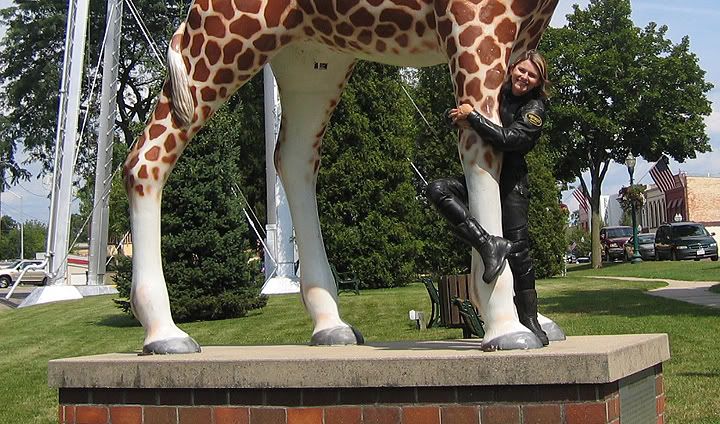 The giraffe and I
Then we decided to take a break and grab something to drink and eat in town. Now some dark clouds were starting to appear in the sky and we heard from some people that rain was on the way. I didn't hear anything about rain today when I checked the weather.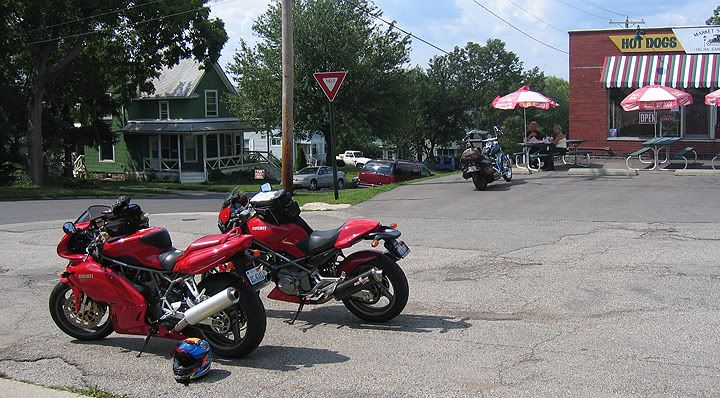 We had a late lunch at the hot dog joint in Delavan behind the giraffe
At about 4PM Sandy and I parted ways, she went home and I went exploring some more.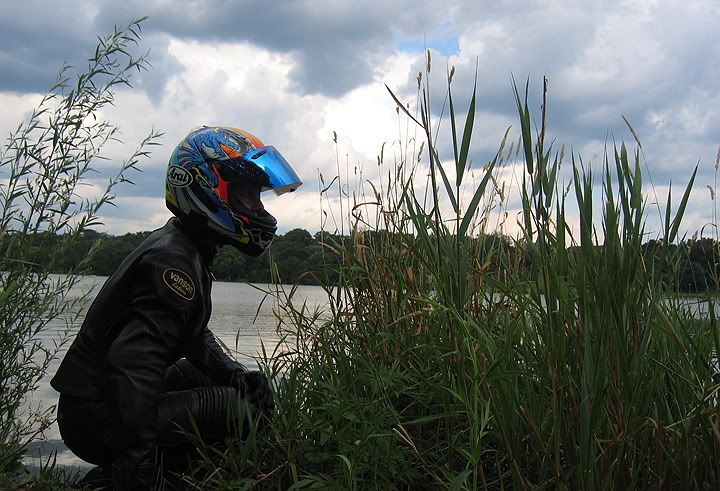 Sniffin' flowers by Lake Comus in Delavan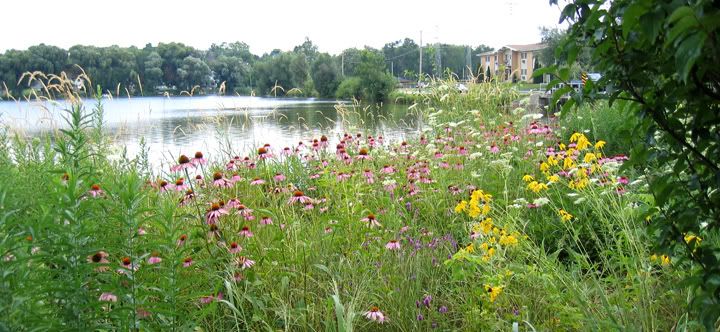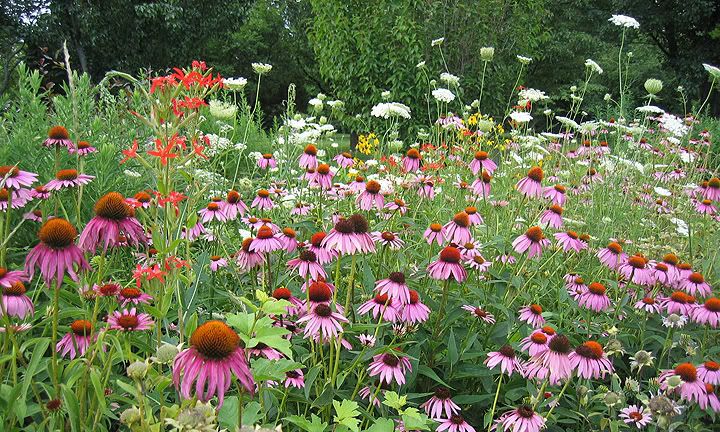 This area by Lake Comus was really pretty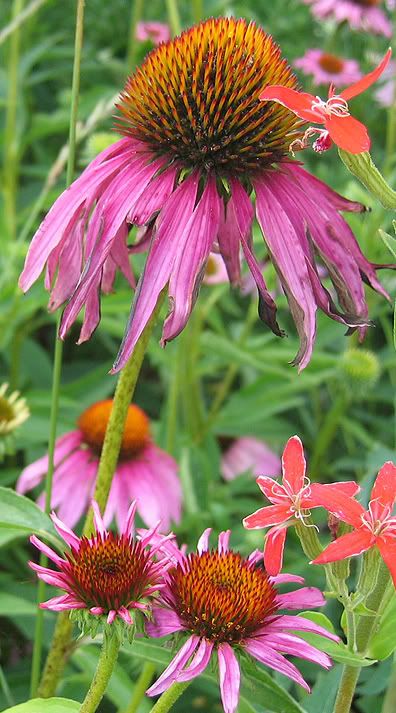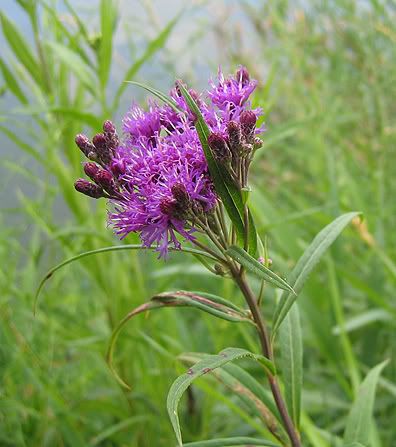 A large variety of pretty flowers in pink, red and purple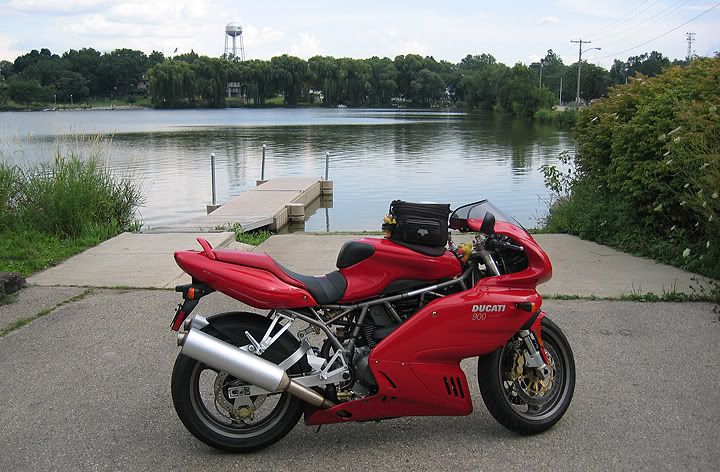 Lake Comus with the Delavan water tower in the background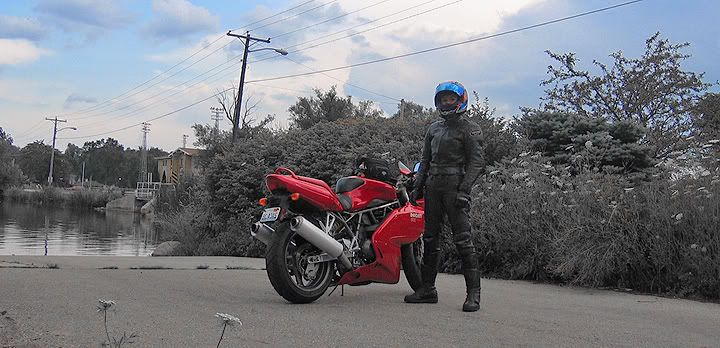 Then the rain caught up to me, once, twice, three times before I got home. I stopped twice letting the storm clouds get ahead of me, hoping it would pass. It was moving fairly quickly but not as quick as I was riding. I needed to put on a layer also, the temperature dropped and the air smelled so clean and fresh.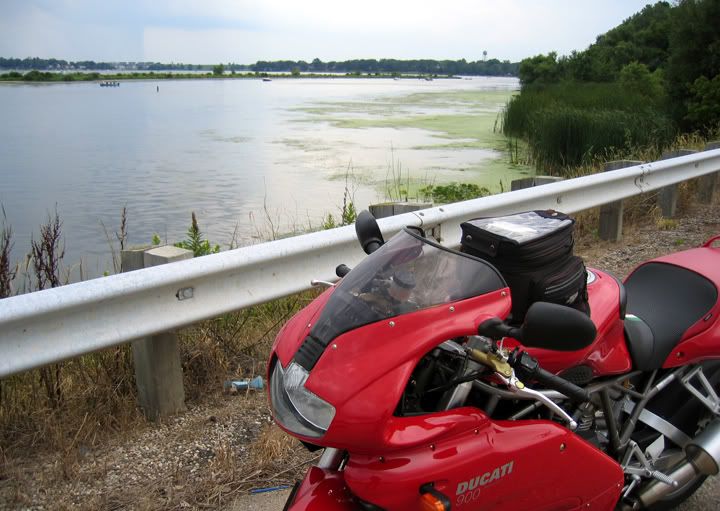 Falling rain in the distance

I arrived home just as the sun had set. I was pretty drenched and my 900SS was filthy. It was raining pretty hard at the end.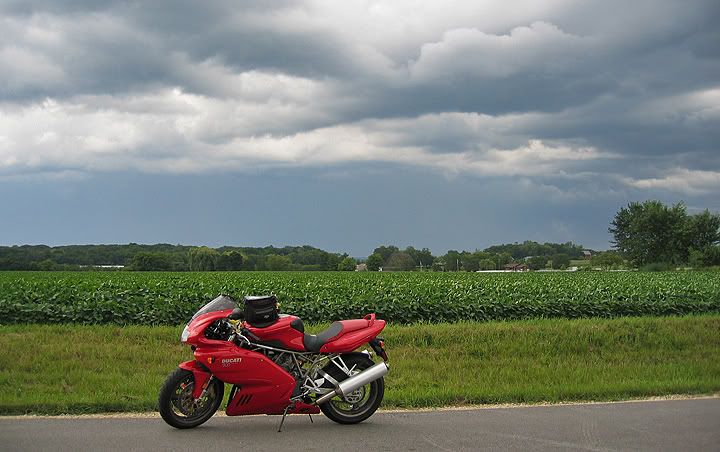 Rain clouds everywhere