My friend Sandy is purchasing a new to her ST4s today. She is picking it up in Lebanon, Indiana, just north of Indianapolis and towing it home. I had nothing to do today and wanted to finally try out my GIVI top case on the ST3, so off to Indiana I went. The GIVI top case was empty, I felt it was back there at parking lot speeds, but not at all at highway speeds. The ST3 definitely handles better with the top case than the 954RR.
I left at 9:30AM and took all interstates down to Lebanon and I arrived at 12:00PM with no stops.
Upon arrival I got gas and called Sandy, she was about 30 miles out still so I grabbed some lunch at Arby's. It was a beautiful day again today, low 80's and sunny, just a perfect day to go riding.
Sandy arrived and about half an hour later the seller of the ST4s arrived. The transaction went down at the Panderosa Restaurant parking lot off I-65 at exit #140 . We were there for a while.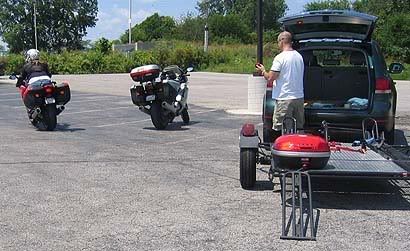 First the red ST4s was unloaded and Sandy took it for a ride.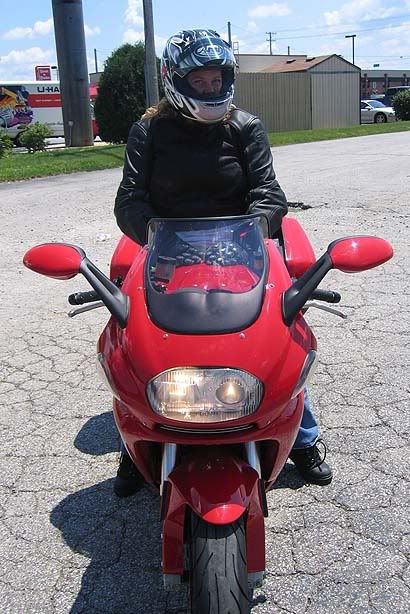 She had a big grin on her face when she got back so I think she liked it.
Then I took the ST4s for a spin. Nice bike, the pervious owner geared it down some, sweet. I noticed it was less torquey then my ST3, and a bit faster, but very similar, except the wind screen was a lot shorter and he had put raisers on the clip-ons. The Remus exhaust sounded awesome.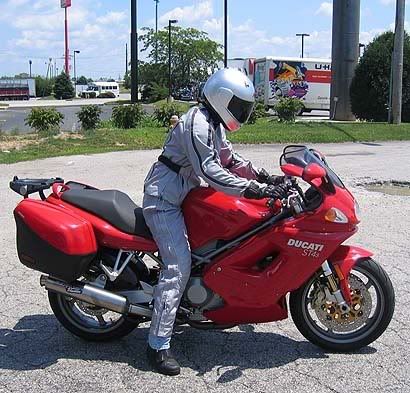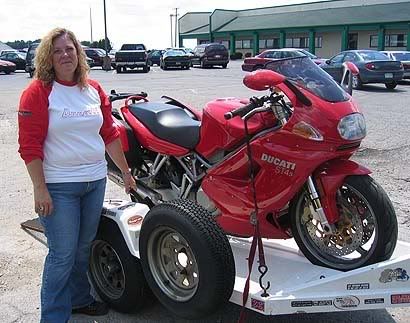 The bike all loaded up, Sandy took off for the interstate and Chicagoland. I took off for home taking all back roads at first then about 60 miles of interstate. I arrived home at 7:30PM and did 440 miles.