It was a cold day today, upper 30's and cloudy. Not a great day for a ride, but I'm trying to practice my dirt riding any chance I get to be ready for my big ride at the end of the year, which is kind of hard living in Chicagoland with winter on it's way.
Yesterday we had some big rains, I knew there would be some nice puddles out there today, so in the afternoon I rode out to my secret spot by the trains to ride in the deep gravel again. This time I had enough confidence to shift in to second gear though the deep stuff. I was hoping for some mud, but couldn't find any.
My XT posing next to the big pile of crap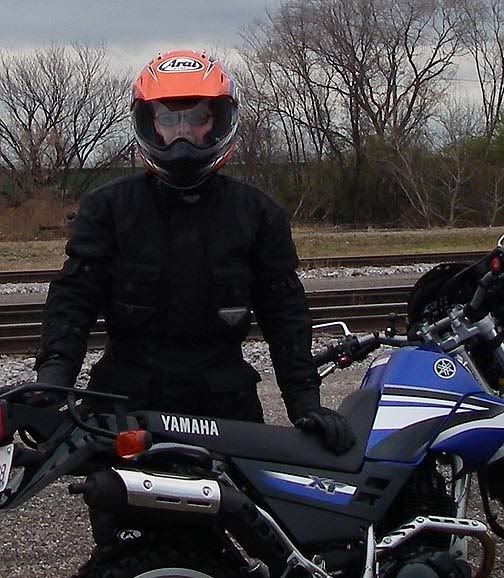 Dreary November weather
My little fender and number plate bag came in, those will come in handy when I start taking some longer rides on the XT.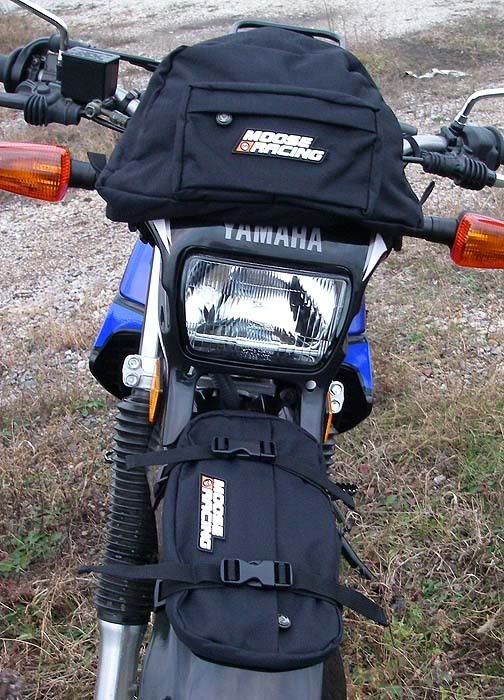 Moose Racing fender bag and number plate bag
My brush guards finally came in too but I haven't had time to install those yet. I sure wish I had them today, my hands were cold even in my insulated Alpinestars winter gloves.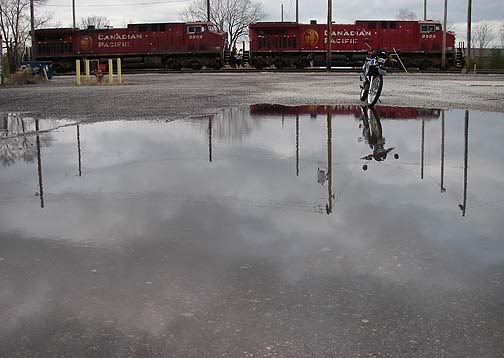 One of the many puddles I got to play in
Some dirt finally

I really tried to get the bike dirty, but the puddles were pretty clean. Today was nothing exciting, just more practice and getting used to the bike. I only have 150 miles on the odometer.