My new jacket came in. I think it's one of the prettiest textile jackets out there. I never thought much of this brand, but for 2007
Fieldsheer
has some cool stuff, like this jacket. This is a woman's
Adventure
jacket and it has all the features of the guys jackets. The material is really awesome, thick, not flimsy. The armor is heavy duty and it comes in tiny sizes. Actually, this jacket is just a tad bit too small for me, so I'm sending it back and exchanging for the next size up. That has never happened. I usually get the smallest size available and it ends up being too big. I'm really excited to get my jacket, unfortunately my size in on back order so I'm not even sure if I'll get this jacket in time for my big trip.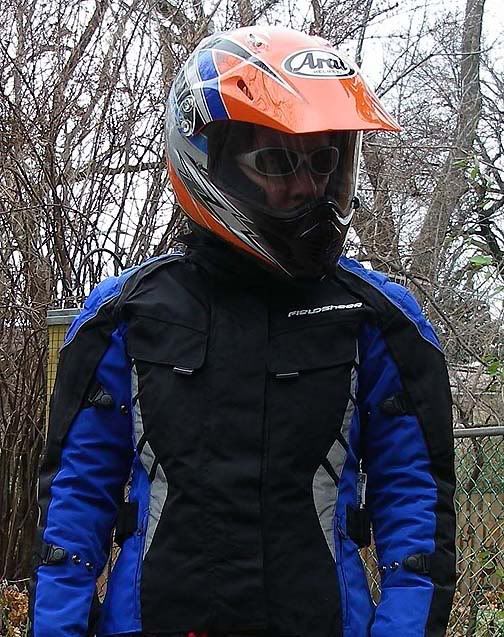 I love the color, although the blue is not exactly like my Yamaha, it's close enough. This jacket did come in black & gray but I really love the blue.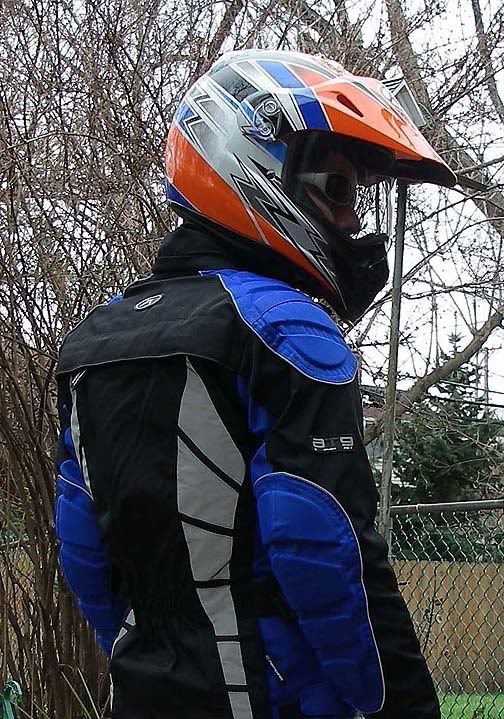 I think the blue brings out the blue in my
Arai XD
helmet, I just love the orange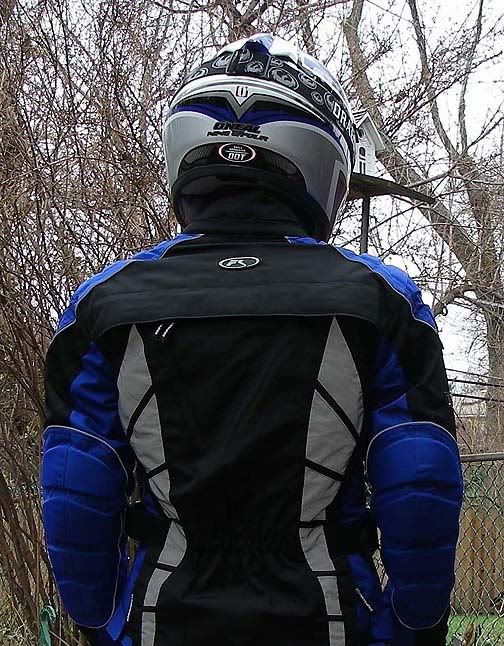 And I did get an off road helmet, an
O'Neal 904
but I haven't used it yet because I just got my
Dragon
goggles to use with it. It's a bit cold now to go with the open helmet and goggles.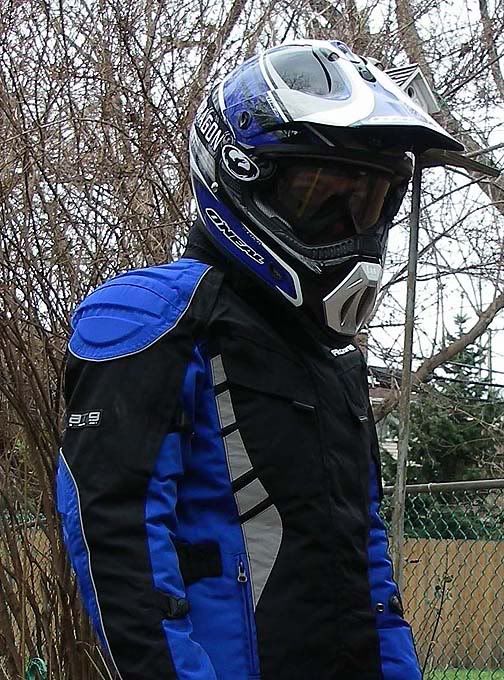 After so many years of riding street, I will have to get used to this new look.