Today I rode the XT225 to work for the first time. I've been getting used to riding this bike on the streets with traffic. It's a slow bike. Not sure how many horses the XT has, but I have a feeling the 954RR has about 90 more.
Once the XT gets moving it's not too bad, but getting to 40MPH takes a lot of shifting.
It's been so rainy and cold lately, my progress to break the XT in has been slow. So with today's wonderful weather with the temperatures reaching almost 70 degrees, I decided to not only ride the XT to work, but to take a nice ride at lunch also.
But where to go on a dual-sport when you have only an hour and you are in the Chicago suburbs? Since there isn't many places to go off-road around here, I decided to ride out to the
Morton Arboretum
http://www.mortonarb.org
which is just a few minutes away from work. The fall colors were gone, but there were some dirt roads and parking lots in there and on Wednesdays it was only $4 to get in, all the other days it was $7. It was so warm that I took all the layers off and rode around just in the mesh jacket and pants.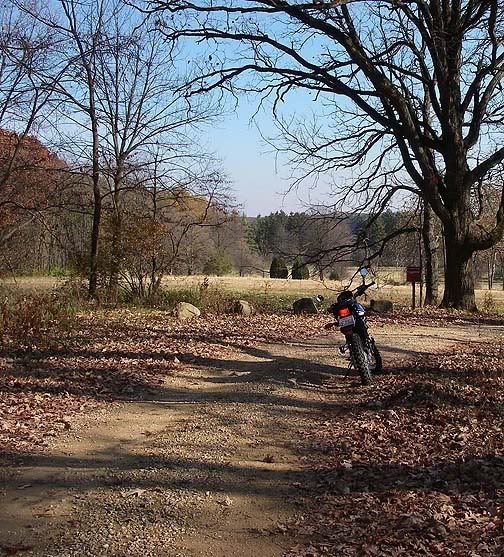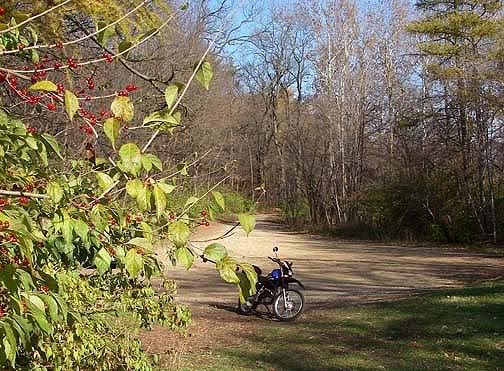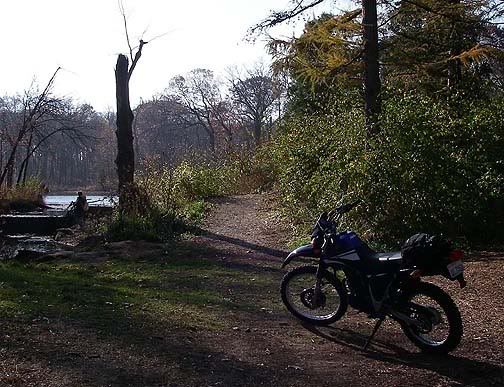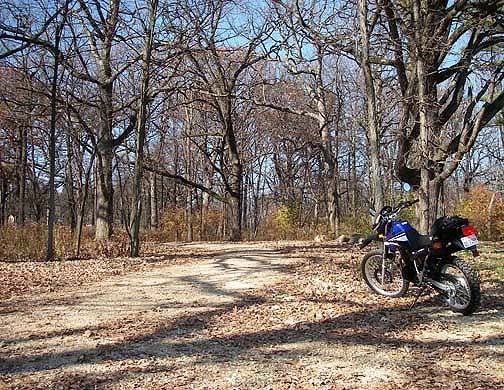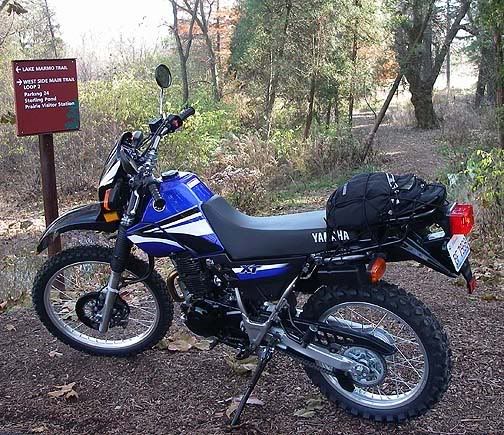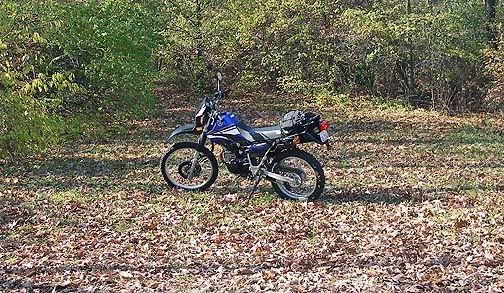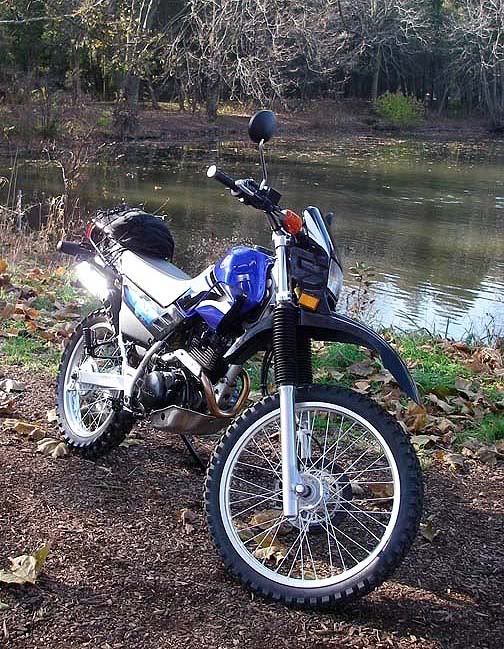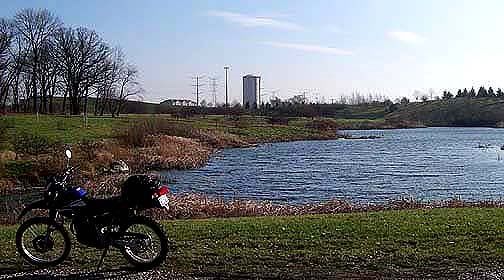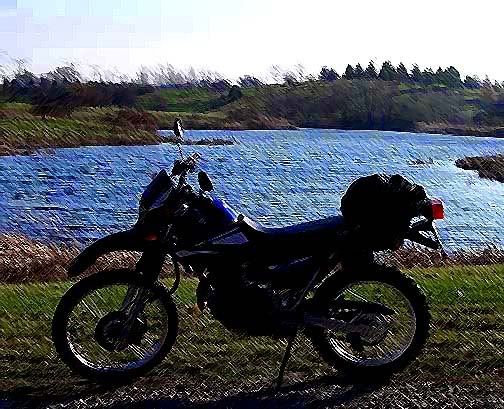 Artsy-fartsy effect
Then after work I went to bike night, there was a lot f people out tonight.
My little XT among the sport bikes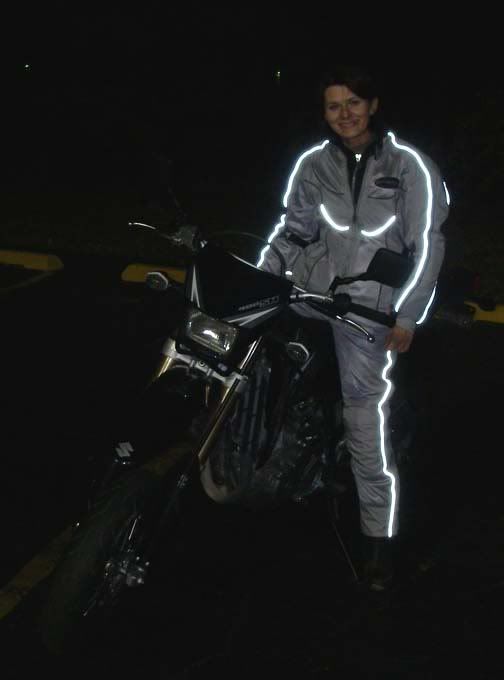 Trying on a Suzuki DRZ400SM on for size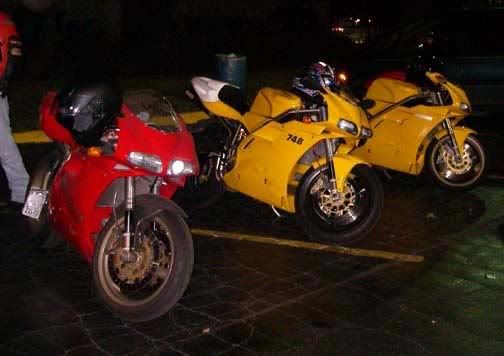 Many Ducs showed up tonight