I'm here for one week for work. I flew out of Chicago at 6PM on Sunday and landed in Munich Monday afternoon. I flew to London first, then changed planes and flew to Munich. It was a long day by the time I went to bed since I didn't get to sleep on Sunday.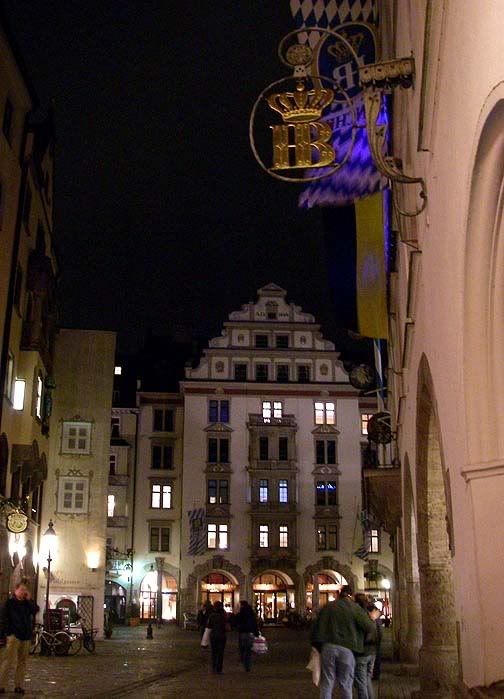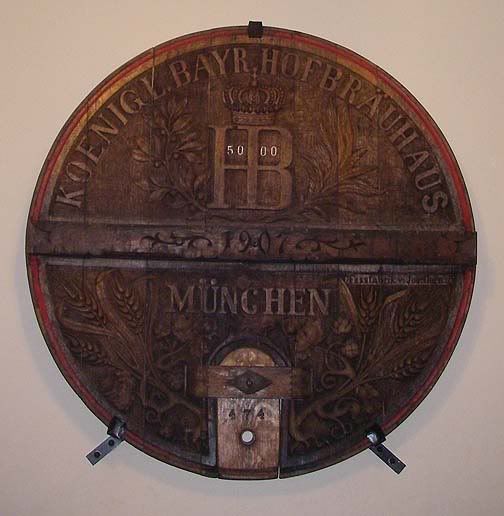 Hofbräuhaus

This beloved beer hall has existed since 1644 and lives up to its reputation: beer, food, tourists, oom-pah music, drunken revelry and Lederhosen.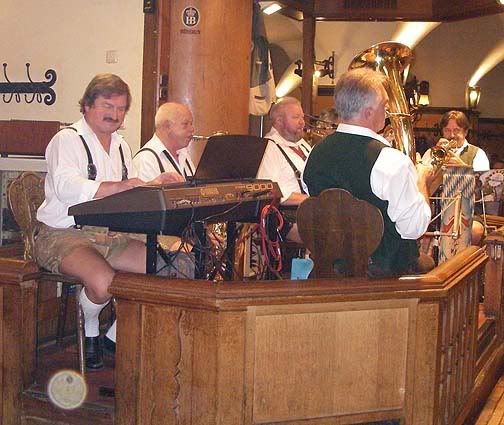 Oom-pah band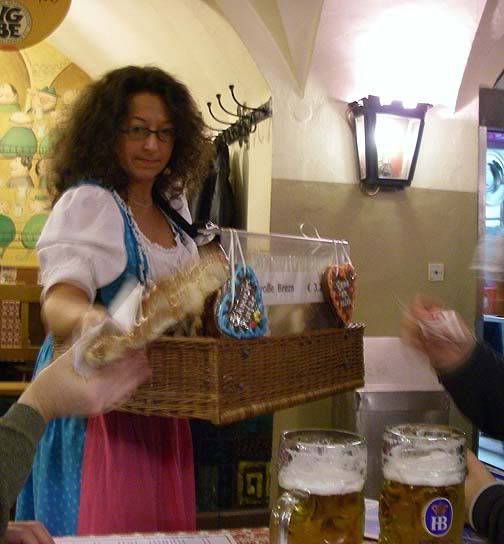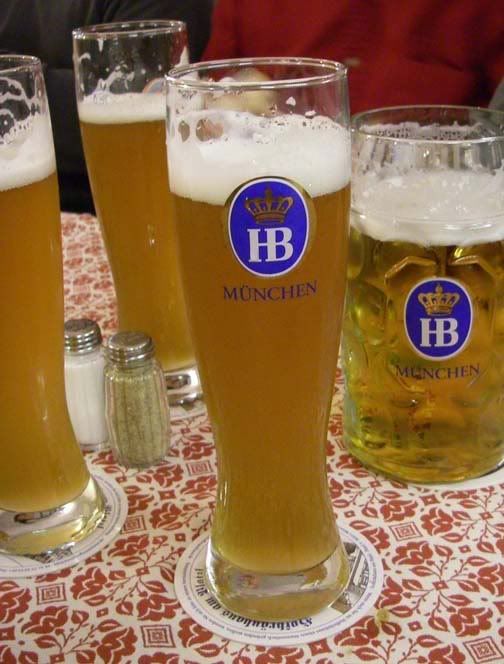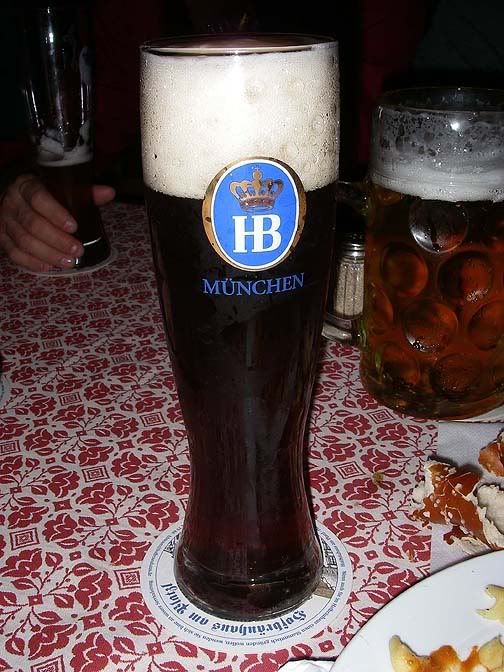 Beer really is better in Germany, my favorite is black weiss beer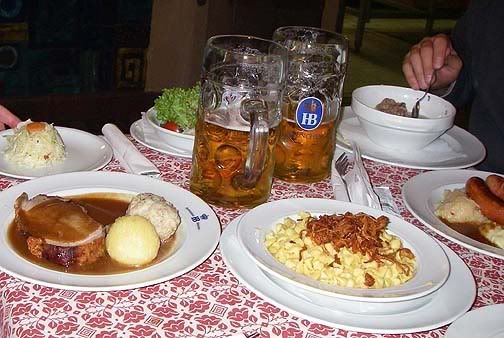 Mmmmmm.... German food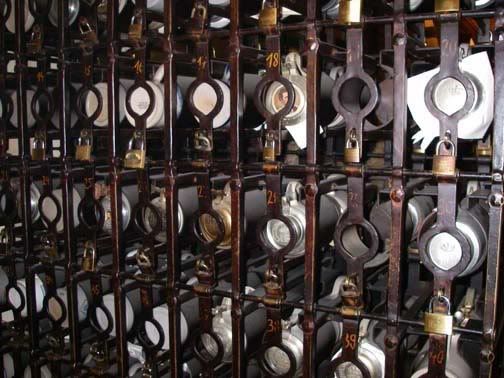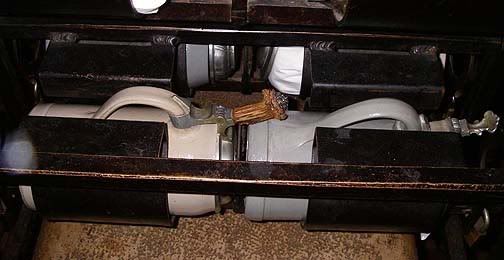 Check out the wall of beer steins, personalized and locked away for their owners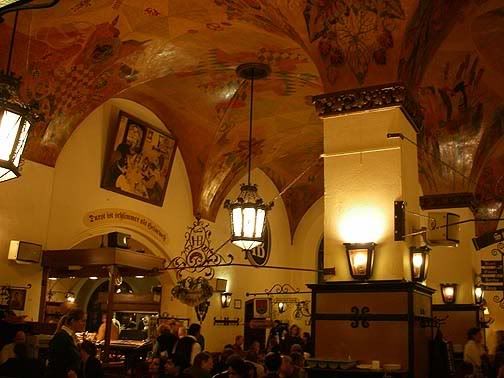 Tables labeled with "Stammtisch" are reserved for regulars (this is true for all Bavarian restaurants)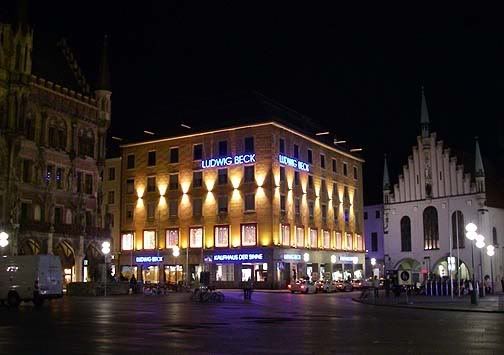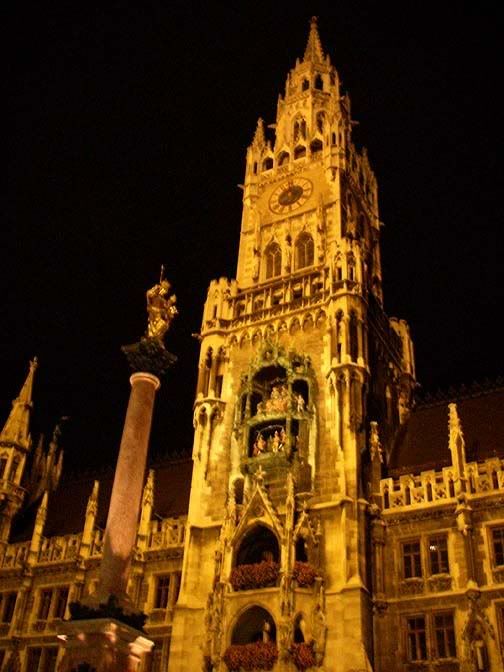 Marienplatz
The boulevard between Marienplatz and Karlsplatz/Stachus, with the medieval city gate Karlstor, has been a pedestrian zone and Munich's busiest shopping area since the 1970s.