The adventure riders were meeting at the Full Moon Café at 9AM, I wanted to show up for breakfast but with the party last night I got home late and couldn't get up early enough, so I showed up at 9:45AM. It was a brisk ride along the toll way to the north suburbs, the temps in the high 30's.
When I got to the Full Moon I called Sandy who was interested in coming, but she was still home and we were leaving for a ride at 10AM.
At Full Moon there was a 954RR with more stickers then I have on my 954RR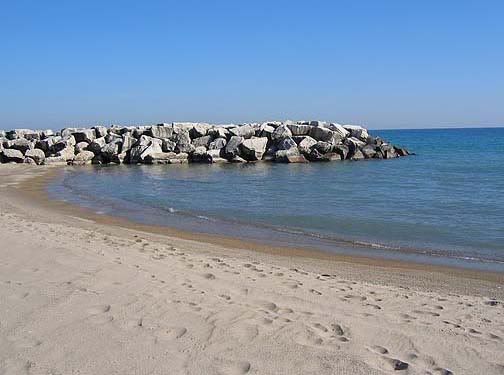 Lake Forest, IL - empty beach
My phone rang in my pocket, and I knew it was Sandy wanting to know where she could meet me, the ride was killing my clutch hand, so many stop signs, while we rode through the burbs. The 954RR was not meant to go 30 MPH, it was time for me to hit the open road. I waved back to the back marker to keep going and called Sandy. She was still home and waiting.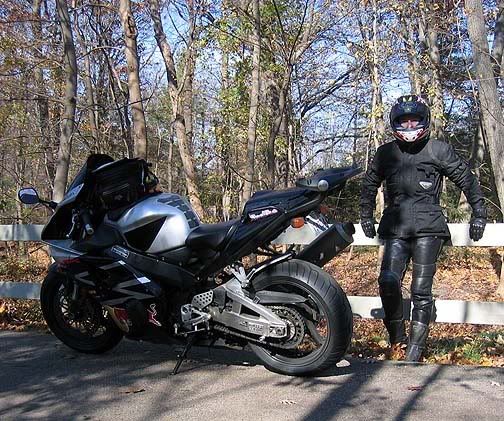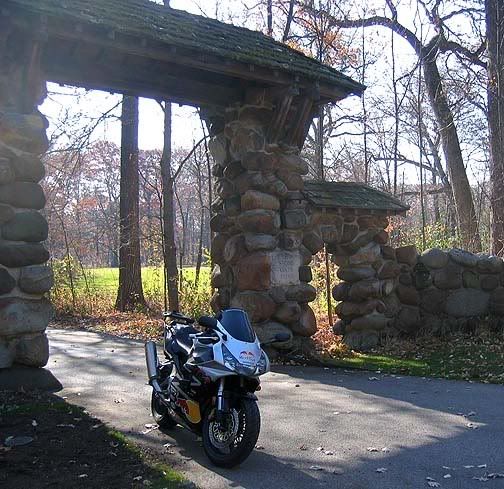 Lake Forest, some residential neighborhood
The temperatures were climbing now and I started t take off the layers, the high was supposed to be in the upper 50's today. Sandy and I decided to meet in Libertyville since I was way up north already. I grabbed a bagel from Panera, washed it down with a Red Bull while sitting on the curb in the sun shine waiting. Sandy came along shortly and we got going heading north.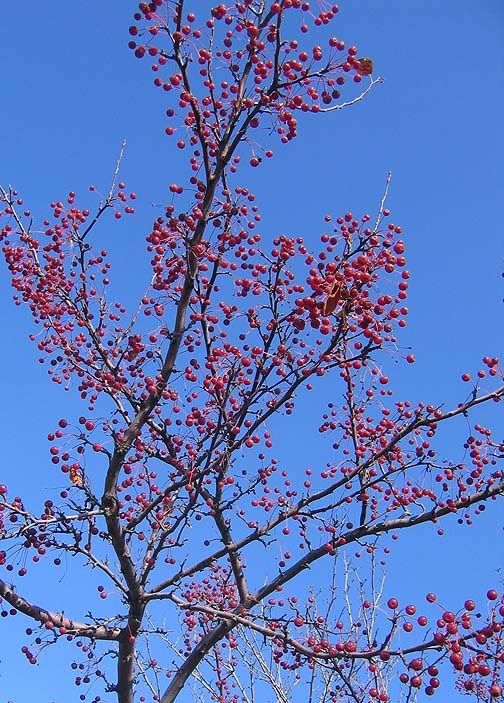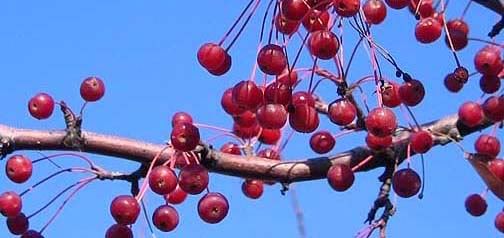 Amazing blue sky and some kind of red berries
The first stop was Antioch on the WI border. Sandy needed to pick up some frozen chilies from New Mexico that her cousin brought for her.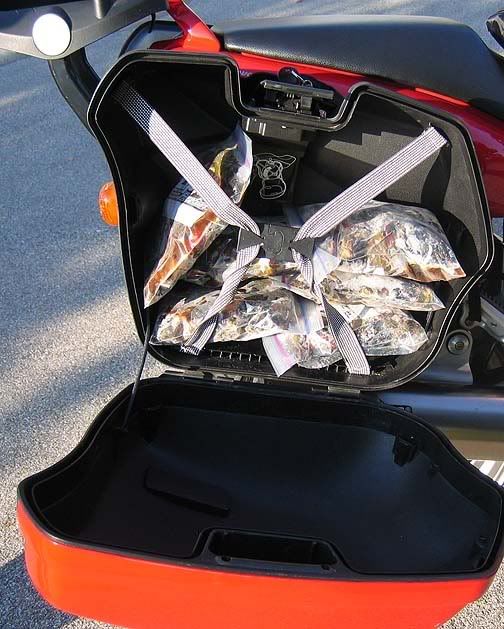 Sandy continued riding with six bags of frozen chilies I each side case
With the sun setting before 5PM now, we only had a couple of hours left of sunlight, so we rode over to Lake Geneva. The temperatures already started falling so we grabbed some coffee at Starbucks to warm up...pumpkin spice late…. yummy!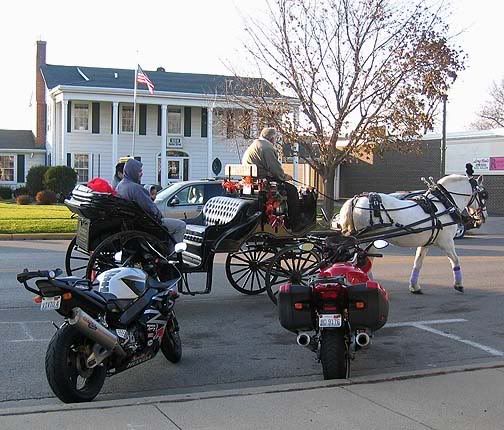 Lake Geneva, Wisconsin - in front of Starbucks

The sun setting over Lake Geneva and the 954RR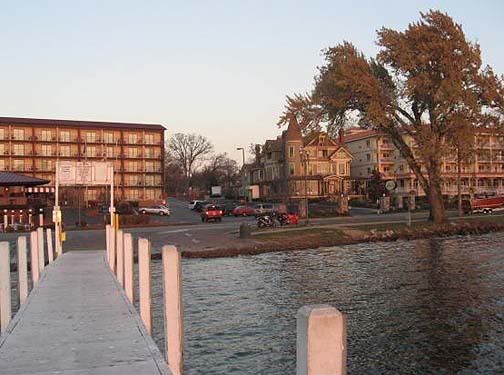 The bikes from the pier

Sandy and I
Both bikes with the setting sun and the pretty street lamp
We took of for home shortly after sunset, it got cold right away, not too bad though with the electric vest and heated grips. An hour and a half later I was home.