In the morning we woke up, took showers, the bathrooms were nice and showers were free. The pop machine stole my $1.50 and then I realized I had an emergency can of Red Bull stashed under the seat of the ST3. I need my caffeine in the morning especially when I haven't gotten any good sleep the night before.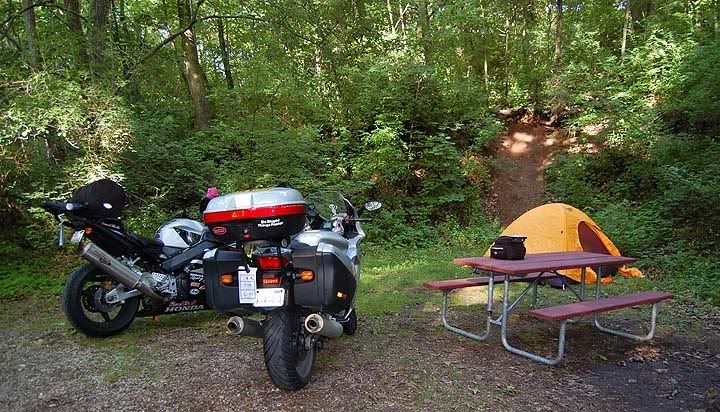 We took off for the ST.N coffee meet which was in Palmyra, WI just half an hour from here. A lot of people were already there. After a latte and some chit chat and tire kicking it was time for Mike to ride the Suzuki V-strom 1000, but he was temporarily distracted by a shiny Triumph Tiger parked across the street. After checking that bike out, we went back to the V-strom and Mike took it for a short ride.
Bikes lined up in frot of the coffee shop
Mike checking out David's Suzuki V-strom 1000
Getting ready to test ride the Strom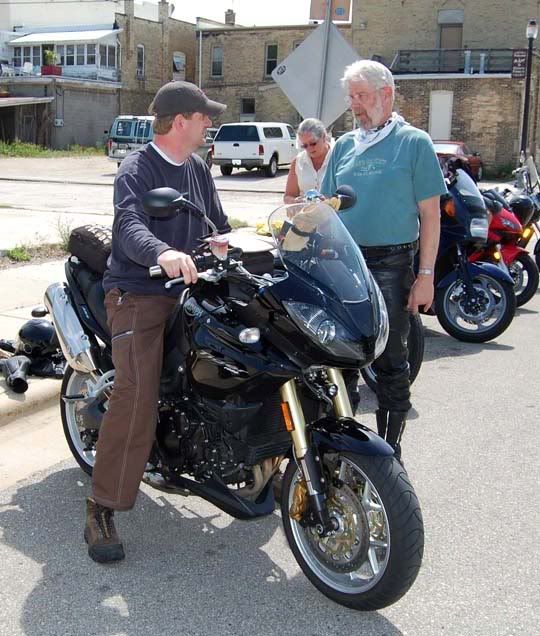 The Triump Tiger accross the street caught Mike's attention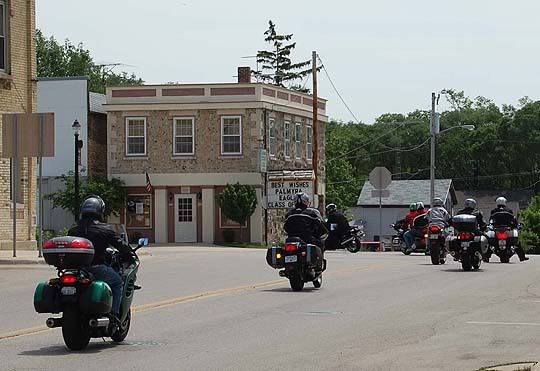 ST.Ners leaving for a ride to the lunch spot
Just before noon, Mike and I left Palmyra heading home and stopped in LaGrange at the General Store for lunch. I had a veggie pita sandwich, which was very good. I especially liked the Dijon mayo. The weather was a carbon copy of yesterday – perfect!
Palmyra, WI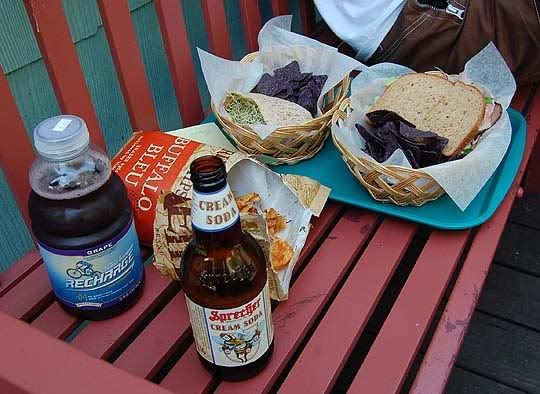 Lunch in LaGrange, WI at the General Store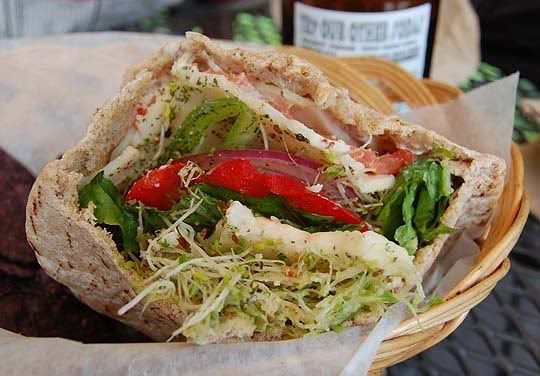 My cream soda and veggie pita sandwitch were vey good
The General Store in LaGrange, WI
After a nice lunch outside, we took off for home, traveling through Williams Bay, Marengo, Saint Charles and finally arriving in the driveway at about 5PM.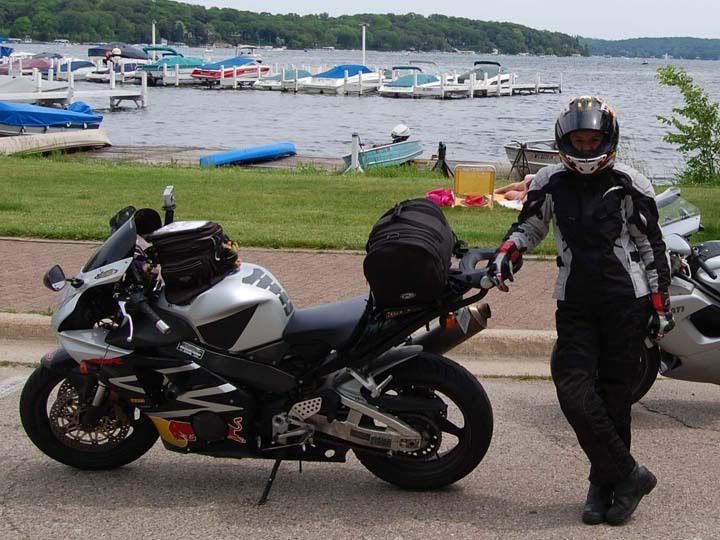 Williams Bay, WI with Lake Geneva behind me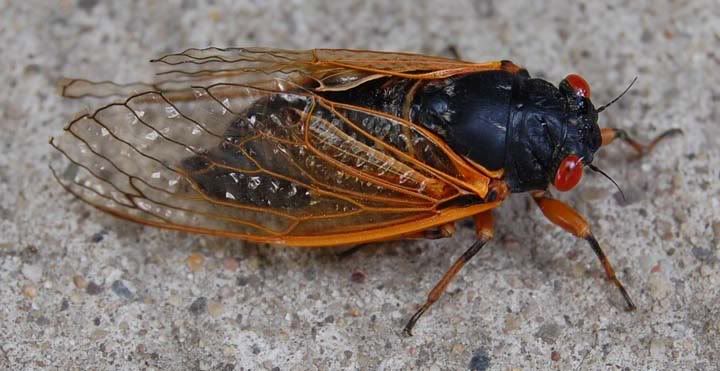 A cicada in my driveway
After the last two weeks of cicada activity around the house, The cicadas were the loudest today in the driveway. The pulsating buzzing sounded just like the alien spaceships from the move "War of the worlds". Many of them are dying now, so pretty soon it will be quiet again and we'll be able to use the back yard. They won't be back for another 17 years.