Today at lunch I met up with Mike at MCC in Villa Park so he could test ride the Tiger. This is it! The big moment is here. This is the last bike on the list that he needs to ride to figure out what bike he is going to purchase for touring.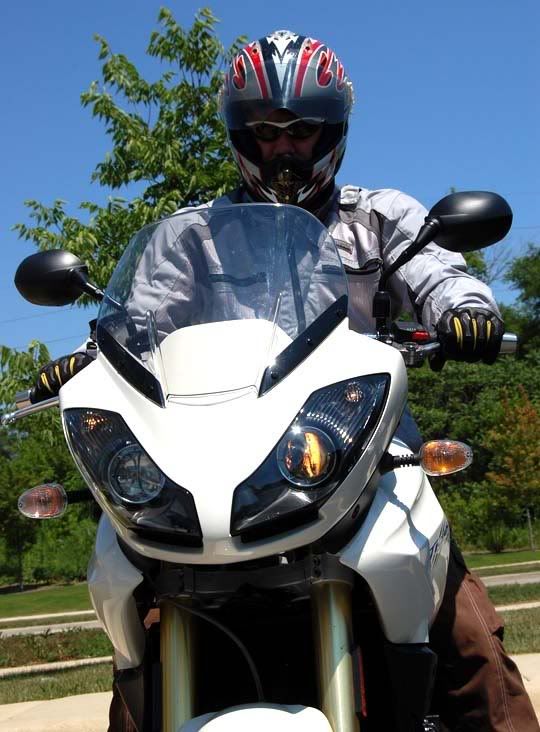 He likes the Tiger the best, it fits him well and it's a good looking bike, but how will it ride?
Out of all his bike choices, I like the Tiger the best too. Too bad I'm too short to ride this bike.
Well, there he goes.
Mike went and did his test ride and I went back to work.