Instead of driving north, at 8:00PM we were still at Wal-mart picking up some last minute things for our trip. This was already the third trip to Wal-mart in the last two days, but I was pretty confident this was our last one.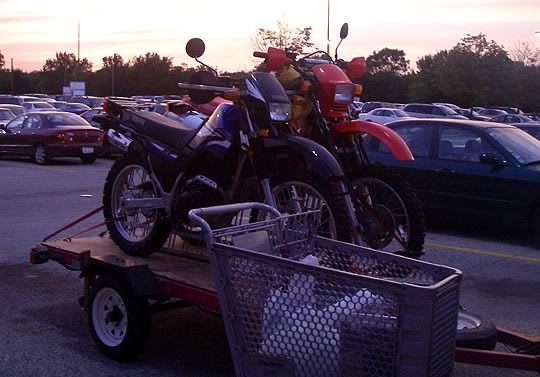 Last minute stop at Wal-mart, before heading up to Michigan
Half an hour later we were on the road, grabbing dinner at the Burger King drive-thru and heading to the UP.
Yoopers (residents of the Upper Peninsula) call the UP - Yooperland, land of snow, mosquitoes, pasties, smelt, and Bosch beer and many, many dirt roads, so I've heard.