The Duc waiting for its new owner to ride it home
Tonight I sold my 2000 Ducati 900SS, which I purchased just a year ago, on June 8th. It was a good bike and never game me any problems during the 1700 or so miles I rode it, and I might have kept it if it wasn't for my new interest in riding dirt and the fact that the 900SS just wasn't that comfortable to ride and most of my day rides are at least 300 miles or more.
The 900SS has pretty much sat since the winter and whenever I had an opportunity to ride the pavement, I either chose the ST3, for it's long distance capability and hard luggage for securely storing items on the bike when unattended or I chose the 954RR for the shorter rides, a fun bike and a very comfortable bike. I guess I just realized that I'm already set with the three bikes, a dual sport, a sport touring bike and a sport bike. I will definitely miss the sounds of the dry clutch and that sweet sounding CF exhaust. I will have to get an aftermarket exhaust for my ST3.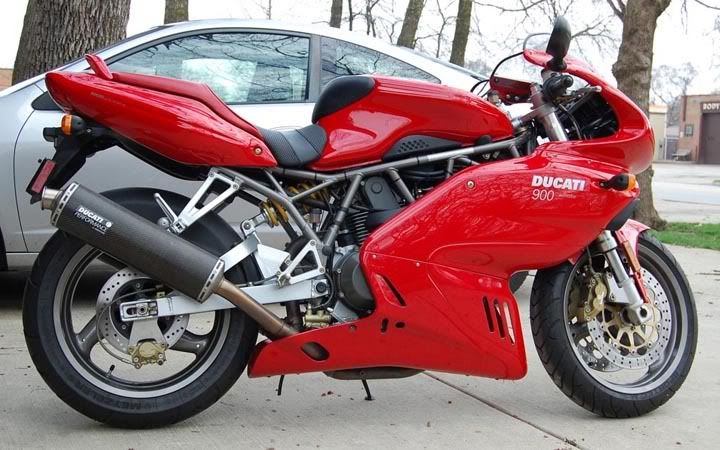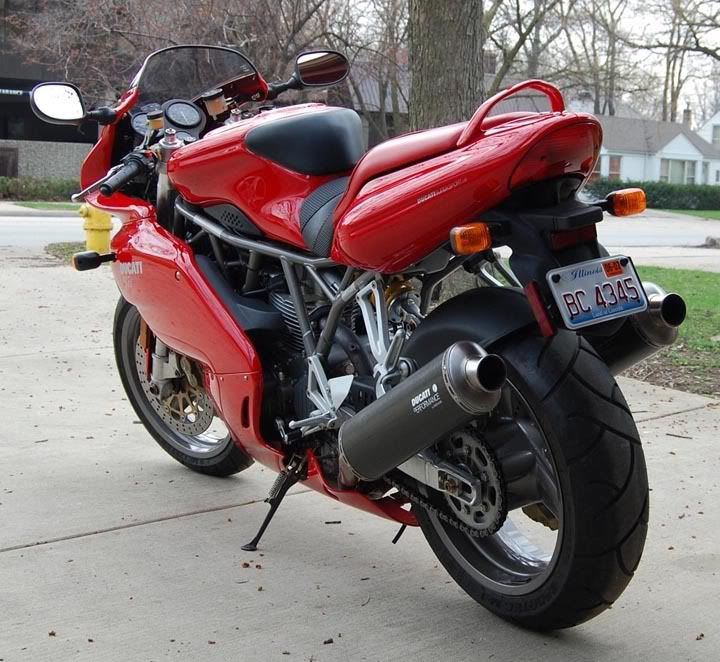 Above are some of the pictures I used in the "for sale" ad, such a clean bike, looks like new