It was a really nice day today. Mike and I wanted to do a short ride. He's in the process of looking for a street bike, but until he gets his own he can ride mine, I've got three of them after all.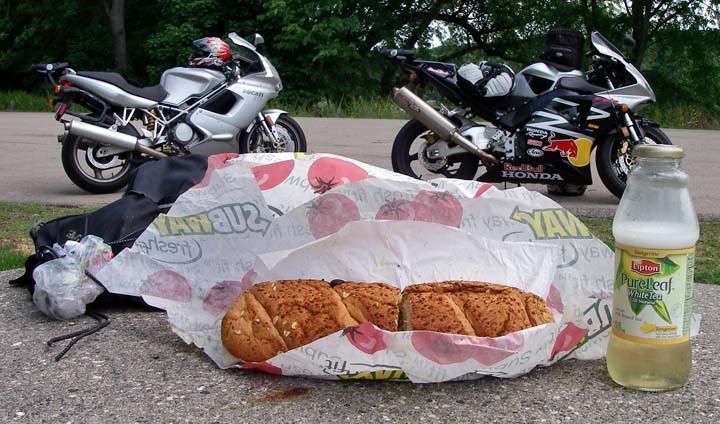 Sharing a sandwitch for lunch by the river
We took off toward Dixon, to ride along the Rock River. Mike really wanted to ride the 954RR, so he took that bike. I took the ST3. But a while later we pulled over to switch bikes and for the reminder of the day he kept riding the ST3. The 954RR just wasn't as comfortable and just a bit over 6'3", he's really too tall for all my bikes, since the ST3 has a shaved seat and the 954RR is lowered by 1".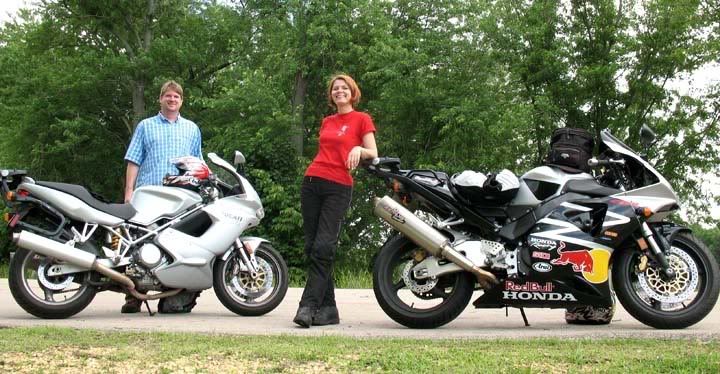 Mike and I posing with our rides
Castle Rock State Park on RT 2 between Oregon and Dixon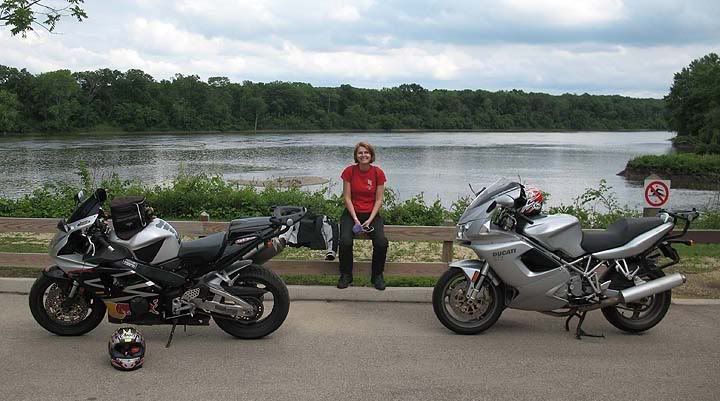 Rock River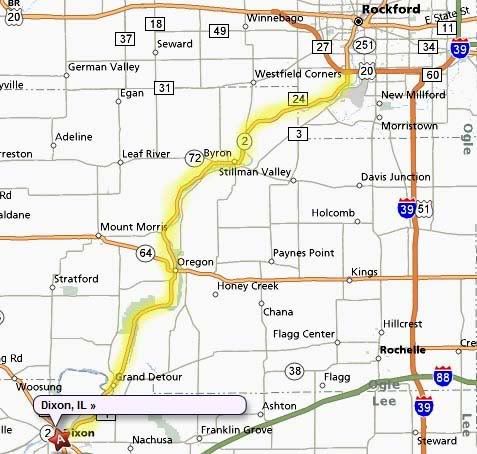 We took RT 2 from Rockford to Dixon
On the way back we took Lost Nation Road to Flagg Road to Lowden Road
Taking an ice cream and Red Bull break

Trying to hide in some tall grass
Heading back to the burbs
I'm making the international symbol for "rain ahead"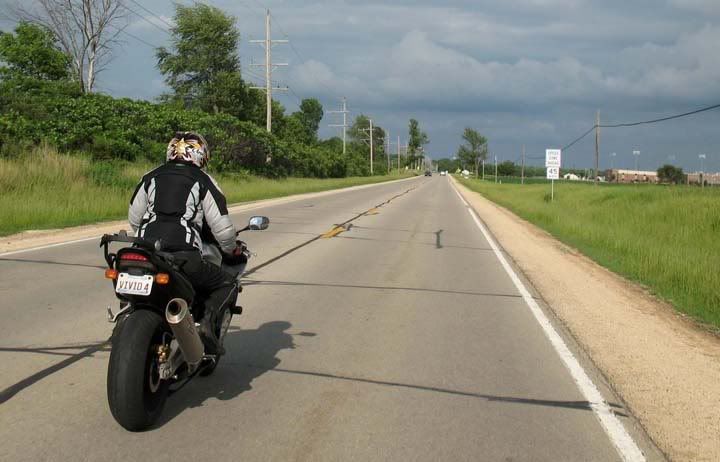 Time to get wet