Today we headed to Red Rock State Park just outside Sedona, AZ, to hike the many trails there. Red Rock State Park has some beautiful scenery in addition the Oak Creek which crosses this scenic park, creating a diverse riparian habitat. Here plant communities thrive along the Oak Creek's edge.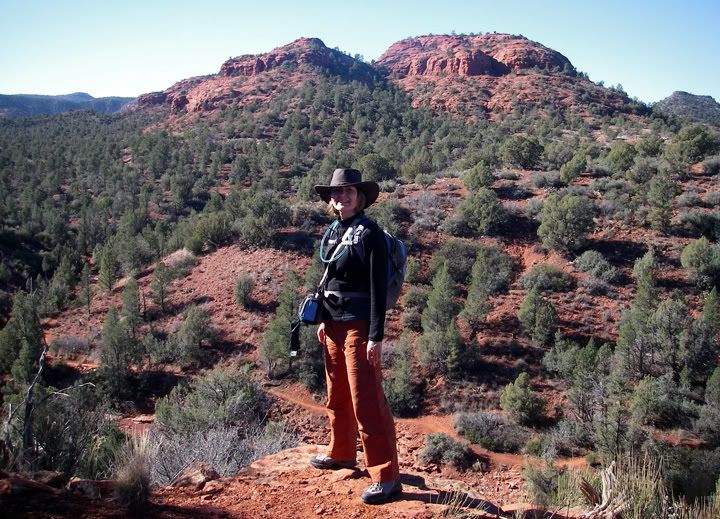 Views from the Javelina Trail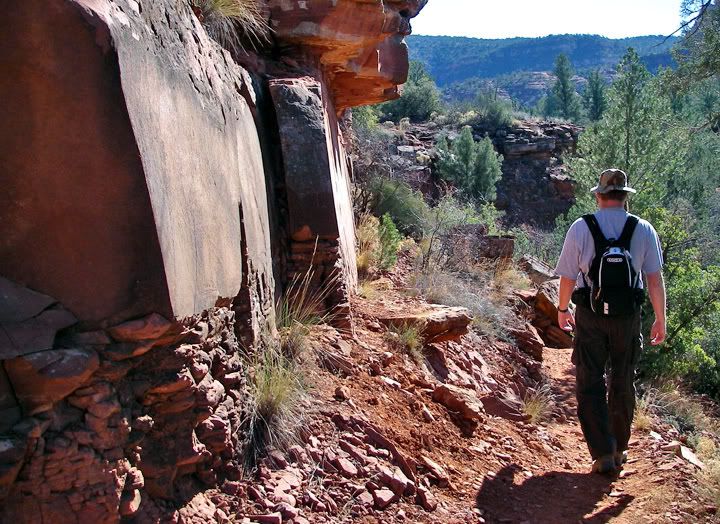 Hiking Javelina Trail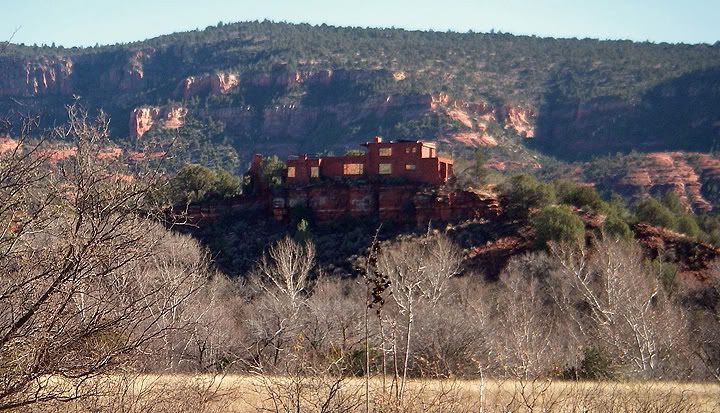 Apache Fire House as seen from the visitor center
Previous owner's house - The House of Apache Fire from the Apache Fire Trail
The park has approximately 5 miles of interconnecting hiking trails which are all very well marked. The trails at the park are easy, the hardest and the most recommended trail is the Eagles Nest trail. This one is a loop of 1.7 miles and climbs 300 feet in elevation but I'd still consider it easy compared to some of the trails I hike in Colorado.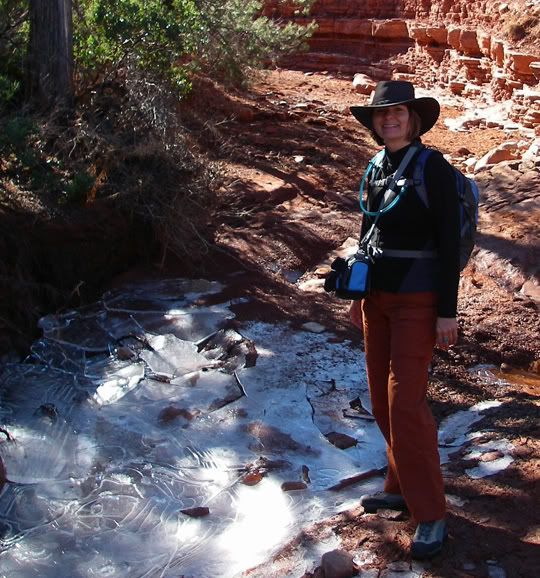 Ice hiding in the shadows on Javelina Trail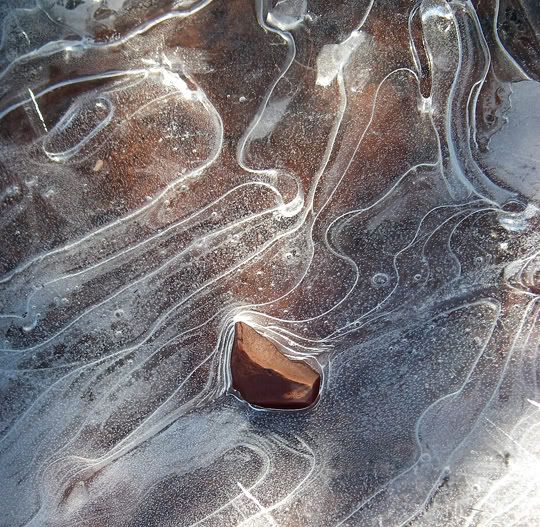 Neat looking ice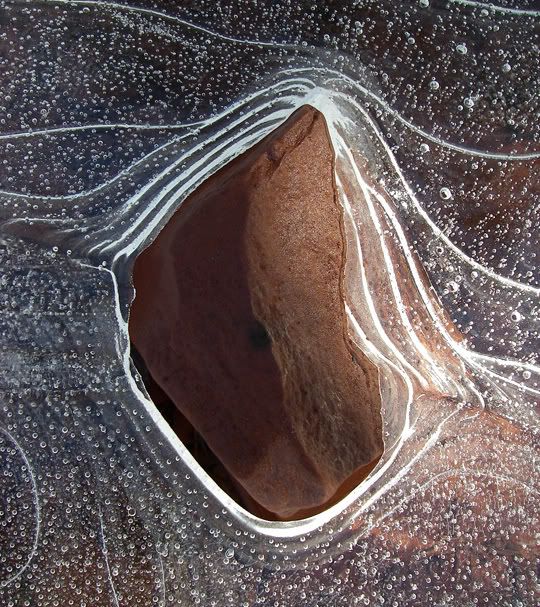 Zoomed in - ice with a rock sticking out of it surrounded by frozen air bubbles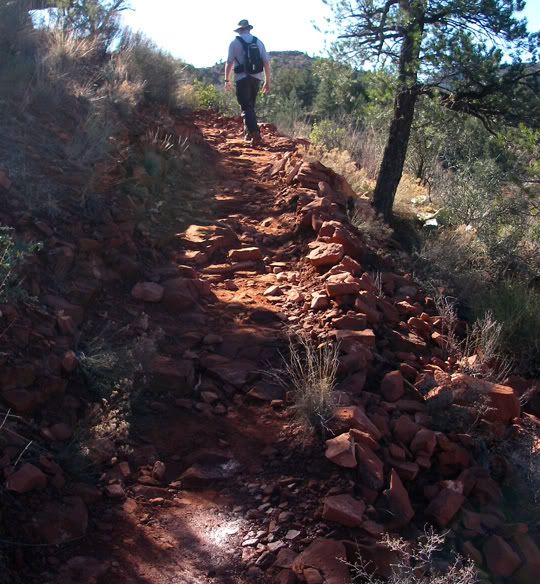 Climbing Eagle's Nest Trail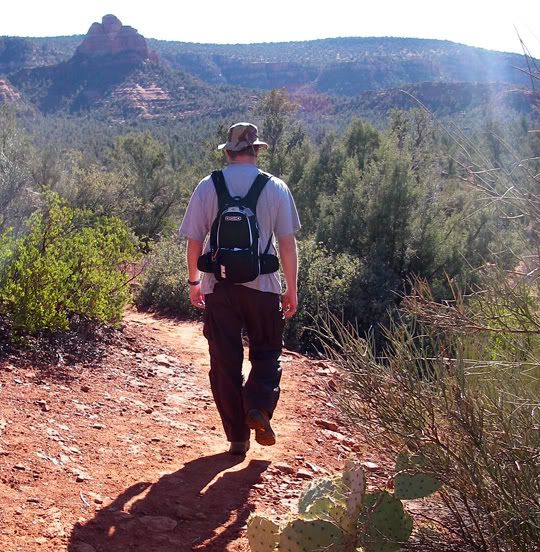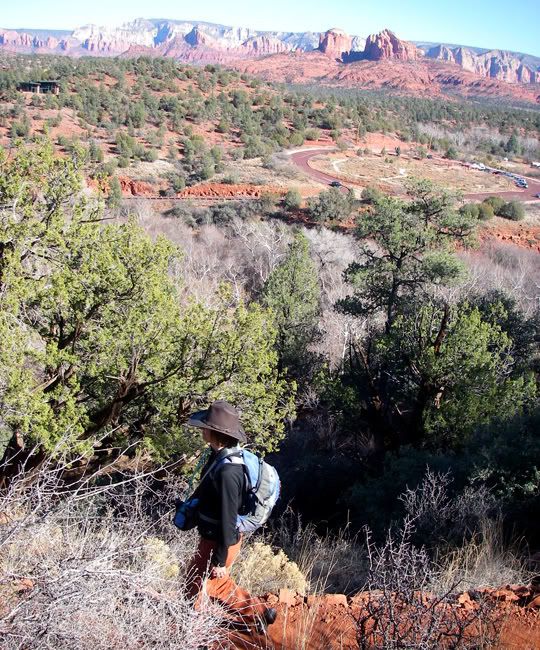 High above in the park on Eagle's Nest Trail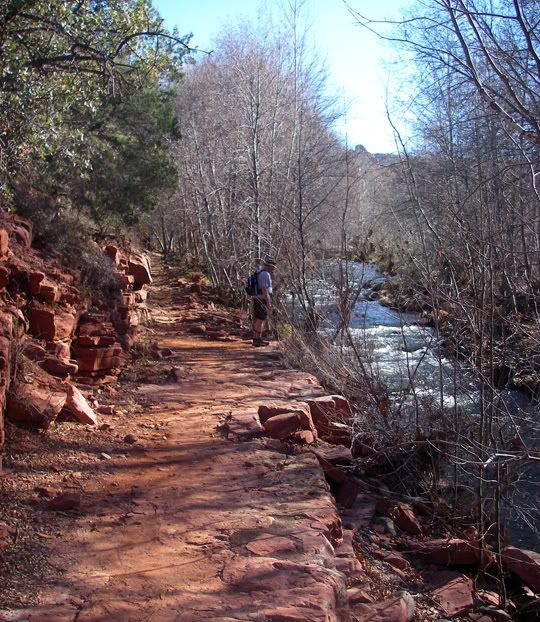 Kisva Trail and Oak Creek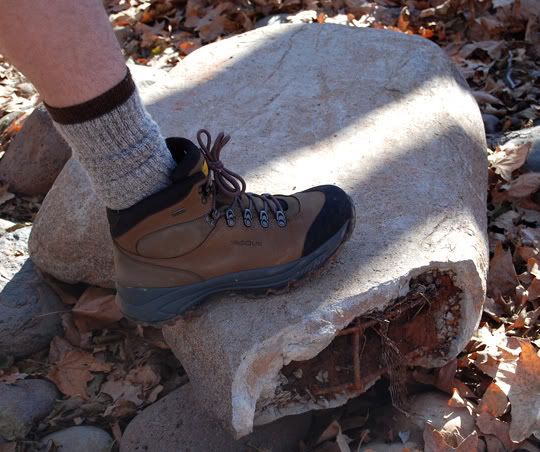 Hmmmmmm... some of the rocks in the park arn't real

The Red Rock State Park property was purchased by the Arizona State Parks Board in 1986 and the park was opened to the public in 1991. This 286 acre land used to be private property called the Smoke Trail Ranch. The former owner's house still sits in top of the hill abandoned and closed off by a gate.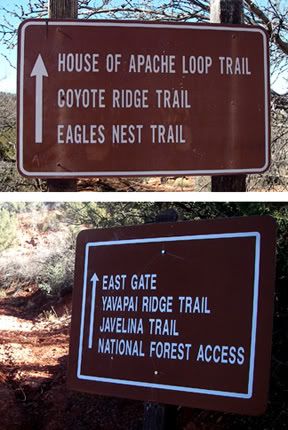 Some of the trail signs in the park; we hiked about 4 miles or trails today including House of Apache loop trail, Javelina Trail, Eagle's Nest Trail, Bunkhouse Trail and Kisva Trail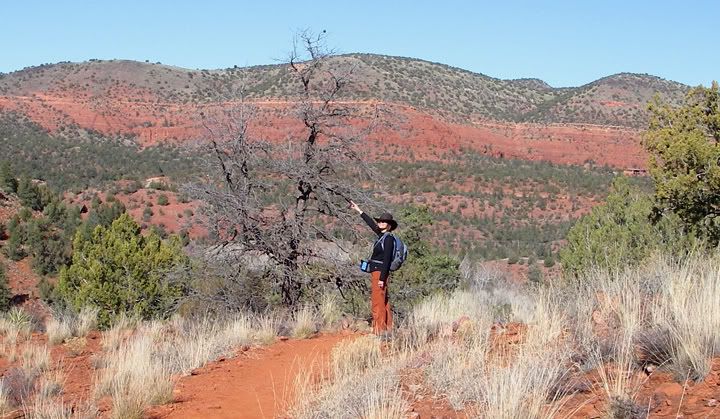 Eagle's Nest Trail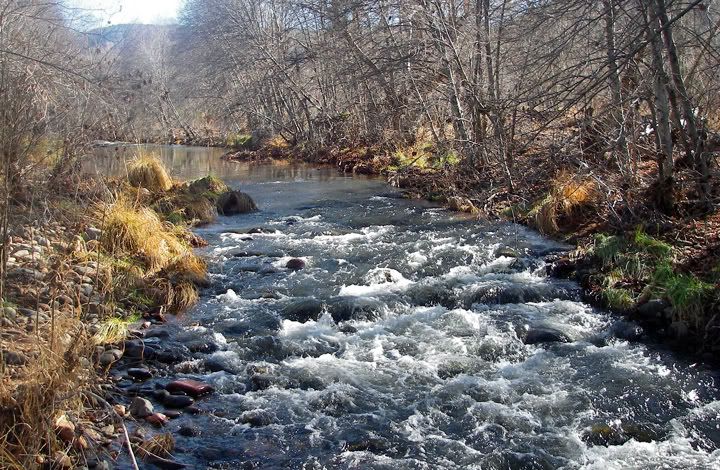 Oak Creek

Views from the Eagle's Nest Trail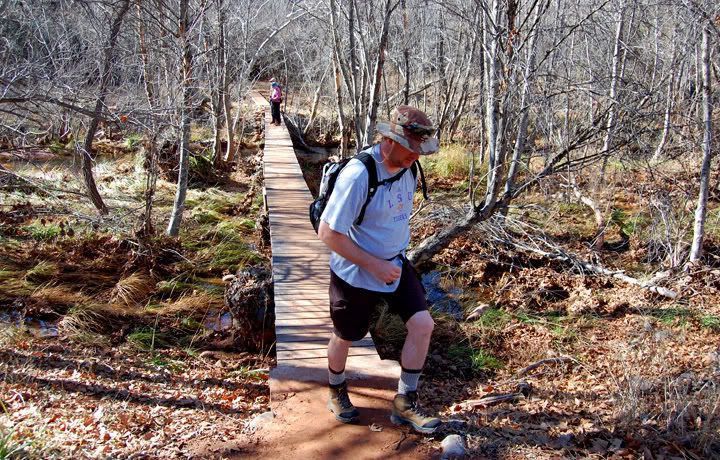 Crossing Oak Creek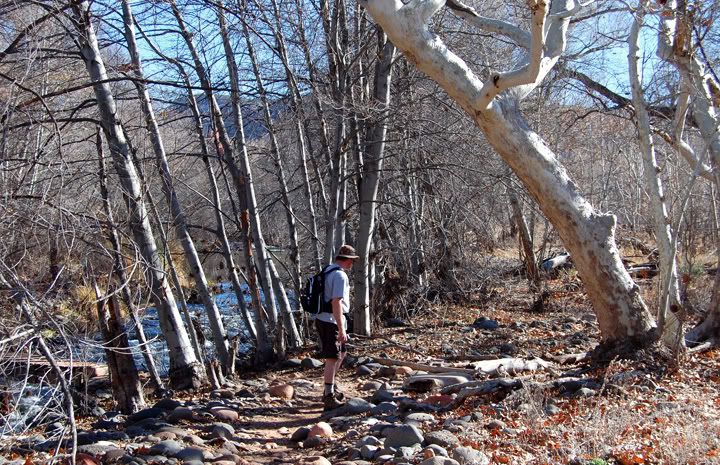 Even though the trails in the park aren't very challenging, the scenery is amazing. We arrived here in the late morning just as the temperature was warming up. By the time we left it was well in 70's and many visitors were just arriving. We pretty much had the trails all to ourselves in the morning. I'd image in the winter months the majority of people arrive at this park to hike in the afternoon and leave at sunset.
Red Rock State Park - map of the trails