The four of us jumped into Mike's parent's rental car, a bright red Hummer H3, and headed for a little dirt drive with big scenery.
Schnebly Hill Road goes from Sedona to I-17

Schnebly Hill Road begins as a paved road called State Route 179 in Sedona, but turns in to a rough dirt road called FS Road 153 where a high clearance vehicle is highly recommended. The road climbs 1,800 feet in elevation in 5 miles.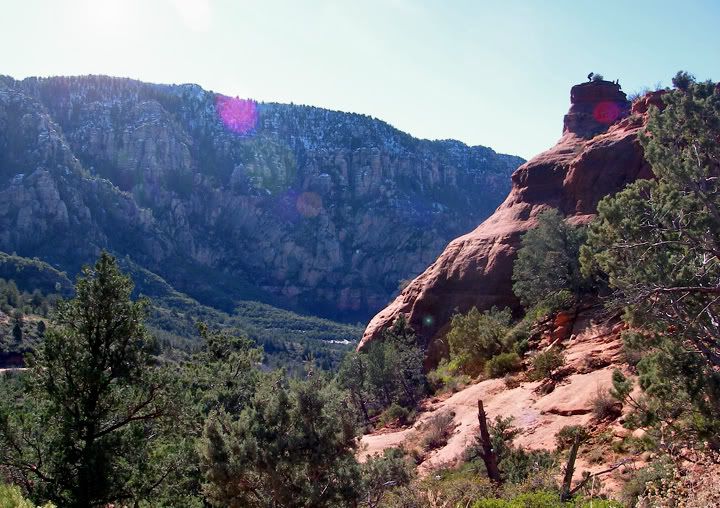 See those people on top of that rock in the upper right of the photo, that's where we were headed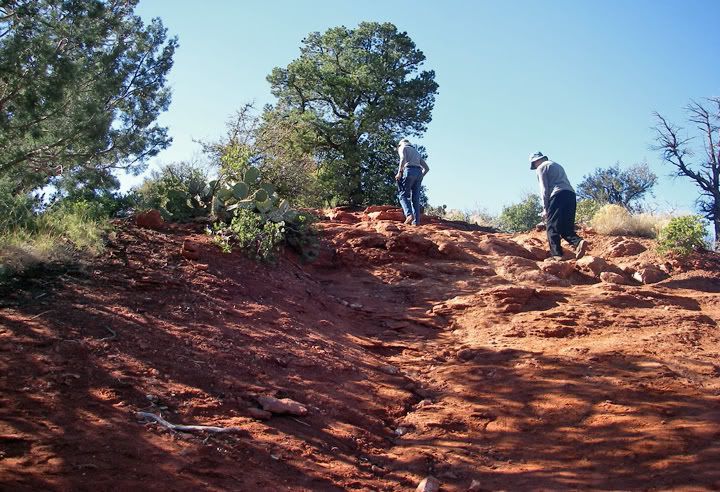 Hiking up to the rocks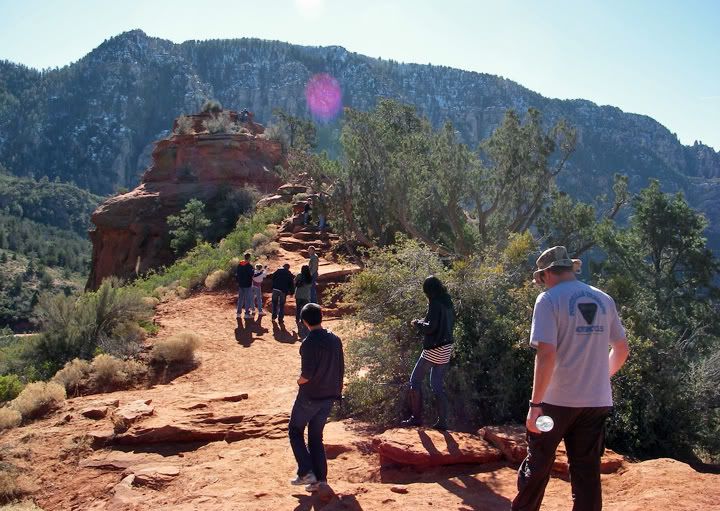 We weren't the only ones who had this idea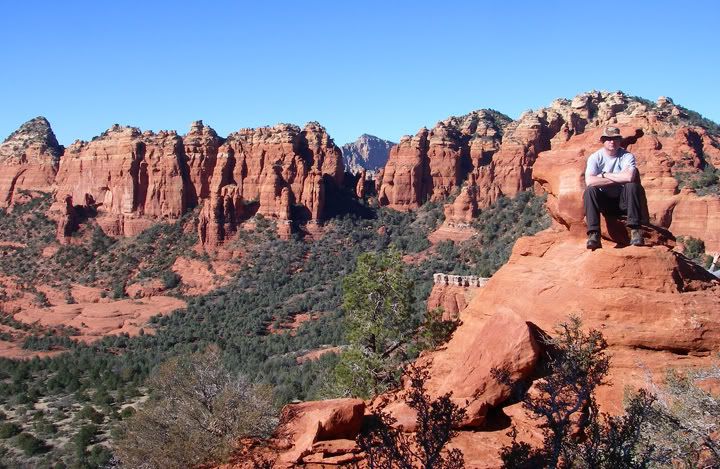 Mike sitting on top of a rock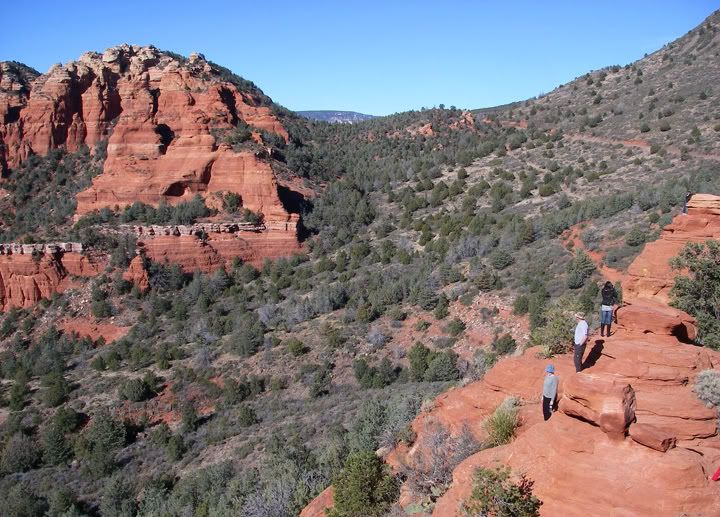 I wanted to climb even higher, this was my view from the top of my rock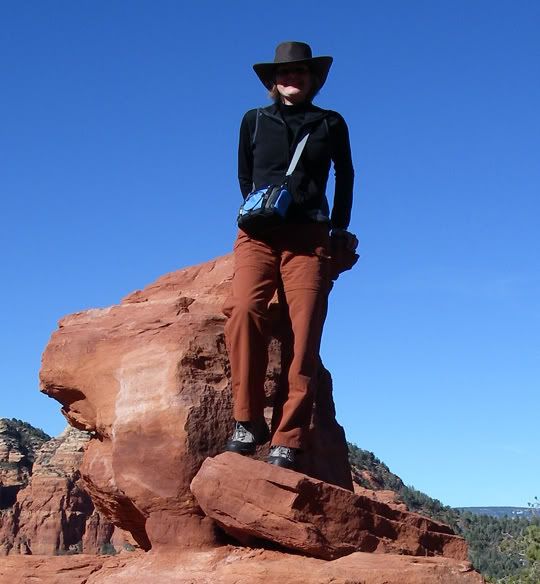 Posing with some red rocks

This was my view of the parking lot from the top of the rock
Schnebly Hill Vista at 6,000 feet in elevation overlooks the Verde Valley and Sedona, Steamboat Rock and Mingus Mountains. The road was actually closed at the higher elevations so we couldn't go any further. We decided to take a hike to some of the rocks that we saw people were climbing on. The scenery was amazing.
That's Schnebly Hill Road twisting below
Amazing views from up here